Liverpool have changed system for most of this season compared to last year, resulting in Mohamed Salah playing centrally. Should Jurgen Klopp switch back?
Despite remaining unbeaten in the Premier League and still in place to progress from the Champions League group stage, it's fair to say Liverpool haven't hit the heights of last year in the final third just yet.
There's an expectancy that it will happen at some point, but now three months into the campaign, perhaps it's time to reassess: are the tactical switches giving the Reds more defensive solidity, but less attacking flair?
Perhaps, though the technique and talent on the pitch is still there, so if that's the case it's more likely to be down to the positions that certain players are getting in.
First and foremost, that goes for the front men.
Sadio Mane is still playing the same sort of role, wide left running infield or else working that left channel as an inside forward, but Roberto Firmino and Salah have both had their roles changed somewhat.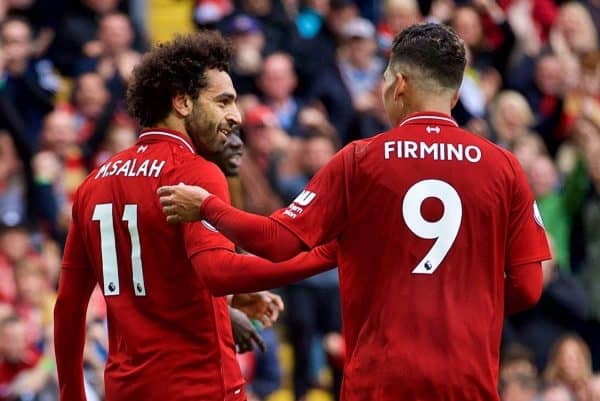 Firmino, either in a diamond or in a 4-2-3-1, has been noticeably deeper, dropping out of the front line and looking to offer support rather than spearheading the attack.
Salah, in turn, has been moved from his in-from-out right-sided role to an orthodox centre-forward position.
It's exciting, in theory, to think of those two linking more often and in more dangerous areas, with an additional attacker potentially in the team in a 4-2-3-1.
But it hasn't quite happened that way just yet, or at least, not often enough to call the switch a complete success.
Salah in the middle seems to take something away from the Reds, even from the No. 11's own game, in terms of the surprise factor, the movement he can bring and the spaces he's afforded to run in behind the defence.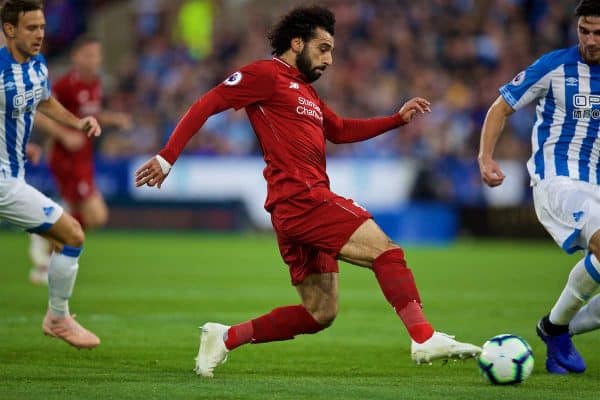 Sure, he still has seven goals for the season. He has proven a match-winner even when not at his best, and he's often the big outlet for the team under pressure.
But we know he can give more, and it's not necessarily just his own form which has prevented that.
Many of Salah's goals, runs and threatening moments last season came as he drifted in off the flank, switching between being marked by full-back and centre-back. His acceleration and intelligence made him hard to keep track of; that's now often lost by his starting position already being in the middle.
In the wider view, Liverpool's attack isn't only about Salah.
Salah, causing havoc down his flank last year, would often be doubled up against, pitching either a wide midfielder with the full-back or else adding in a centre-back to cope with his threat.
In turn, that left room for another to operate in: Firmino's runs, dropping deep then darting forward, or a midfielder driving on from the centre. Either way, the Reds could find an overload, and Salah himself would inevitably find a way to be involved too.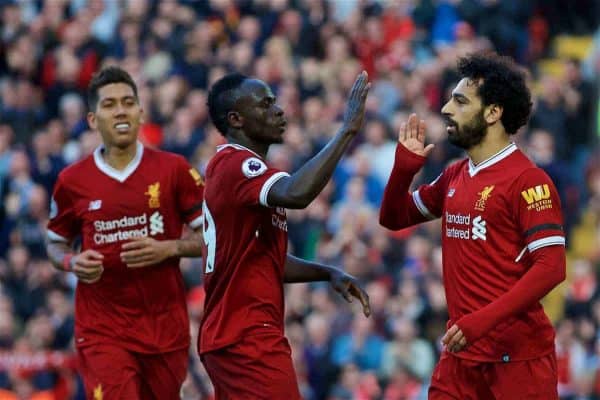 Now, he usually finds himself against two defenders anyway: the centre-back pairing, well used to handling a central striker, even with one behind.
The Reds aren't able to get their slick, one-touch, unstoppable pass-and-move going in the final third as often because they aren't able to shift the opposition defence around as much.
It's a little easier to predict, a little easier to stop.
Add in the changes in midfield roles, the partnerships broken up from last season out of necessity or choice and the general difficulty of replicating such astonishingly good football, and it's really no wonder that the Reds don't look quite as formidable in the attacking half.
This is not all to Liverpool's detriment, of course.
Defensively there has been a big boost, down to personnel as well as Klopp's formation changes.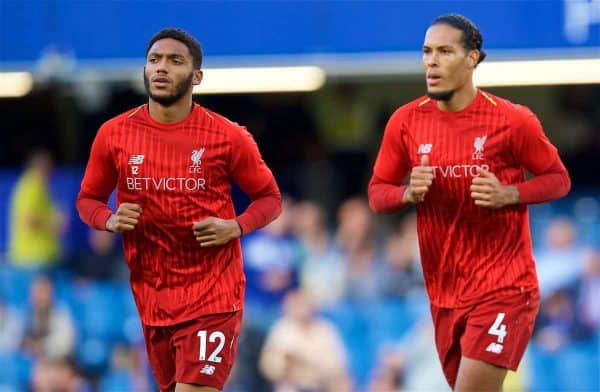 As ever, when a change is made to help one area of the team, it comes at the expense of another. The trick is in finding the right balance according to need, and just at this moment, perhaps it's the attack which needs a boost.
Moving Salah back to the right might leave the Reds a bit shorter defensively in the channels, but in the short term—against Fulham—perhaps it could help get the best out of the attack.
A win, a confidence booster and a reminder that the Reds remain in the hunt for major honours, is arguably the biggest requirement right now.
Mo Salah, running down the wing?
It could be the best quick fix for the Reds' Egyptian King.