The media felt Liverpool's 1-1 draw at Arsenal was a good point and showed the scale of the Reds' progress and ambition this season.
Liverpool dropped two crucial points in the title hunt after being held by the Gunners and denied by the officials.
Indeed, Jurgen Klopp and his team will feel hard done by to have left the Emirates without all three points after seeing Sadio Mane's first-half strike wrongly ruled out for offside.
It meant Alexandre Lacazette's late goal ensured the spoils were shared after James Milner's fizzing drive put Liverpool ahead.
Looking on the bright side, a point at a top-six rival will prove an important one come May and also ensures the unbeaten Premier League record is kept intact.
Here's what the media made of the entertaining draw.
The media were extremely mixed on how good the result was for Liverpool's title ambitions…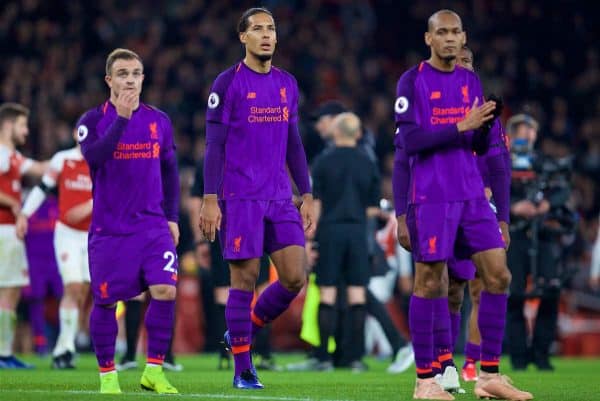 First off, the Telegraph's Sam Wallace, along with most journalists, felt the draw was fair and noted how it was refreshing to see both sides attack in such a high-profile game:
"By the end, a draw felt right in what was for the most part, a high-quality game with two teams permitted by their managers to attack in the best traditions."
The Liverpool Echo's Ian Doyle praised Liverpool for coming away from a rival ground unbeaten again and insisted the draw must only be viewed as a good result:
"So too maintaining their own unbeaten start to the season – it remains their best such run in the Premier League era – and the fact they have now negotiated away games at three of their top-six rivals without defeat.

[…]

"And Liverpool cannot allow themselves to treat this as a defeat. A draw at Arsenal is a good result, another difficult hurdle negotiated. To think anything else would be foolish and potentially damaging."
Our own Karl Matchett noted how it's another point earned compared to last season's corresponding fixture:
"It also continues the slow improvement of results—non-defeats, at least—against those same top-six rivals, and indeed moved the Reds clear at the top for 24 hours."
David Lynch, of the Evening Standard, also thought it was a good point, assessing how winning the top-six battles at Anfield will be more important:
"Winning these top-six clashes at Anfield will be crucial, but denying such opposition three points on their own turf is not to be sniffed at."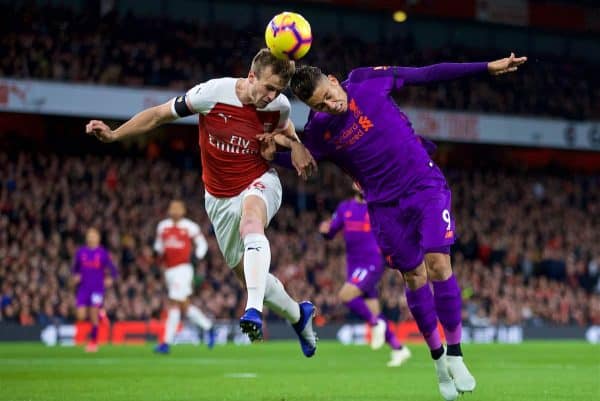 For Goal, Neil Jones thought the Reds will regret only taking a point, but noted how this disappointment illustrates Liverpool's progress:
"Improvement is almost certainly still to come from this side, though you could say the fact that Liverpool are disappointed with a point away at Arsenal is indicative of the progress Klopp's team has made."
ESPN's Mark Ogden felt the Reds were hard done after seeing Mane's goal ruled out, and called for the old "daylight" version of the offside rule to return:
"The offside rule has become too complicated and everyone would benefit from a return to the old rule that required 'daylight' between the last man and the attacker before the flag was raised."
ESPN's Glenn Price kicked off the less positive reaction, focussing on how Man City now have a chance to open a gap which could prove problematic given their freakish consistency:
"Even though it's a hard-earned point, Manchester City can now go two points clear of Liverpool with a win against Southampton on Sunday. We've only just hit November, but City do not need any invitations to build up a lead."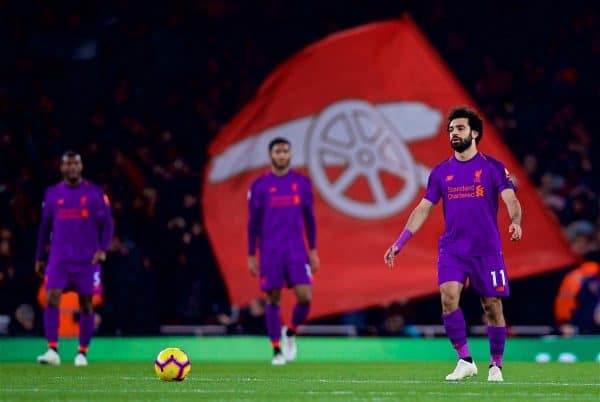 For Football365, Matt Stead assessed it plainly as a bad result after City won at Tottenham, and thinks it proves the Reds aren't on the same level as Pep Guardiola's men:
"In the light of City's success earlier in the week, it cannot possibly be viewed as a good result.

"The two favourites to win the Premier League title both travelled to north London this week; only one returned with three points. Liverpool showed why they are not quite on City's level just yet, despite being awfully close."
Meanwhile, in a bizarre and knee-jerk reaction, the Independent's Miguel Delaney said the result raises serious doubts over Liverpool's title credentials:
"To do that, they have do what City do, and start winning big-six away games like this rather than just accept a draw in them. This, after all, was a game that Pep Guardiola's side already won.

"And that is precisely why Liverpool's title credentials must be doubted; why it's difficult not to think the champions will just have too much, earn too many points and end up winning this league rather comfortably."
Reporters discussed positives and negatives of Liverpool's performance…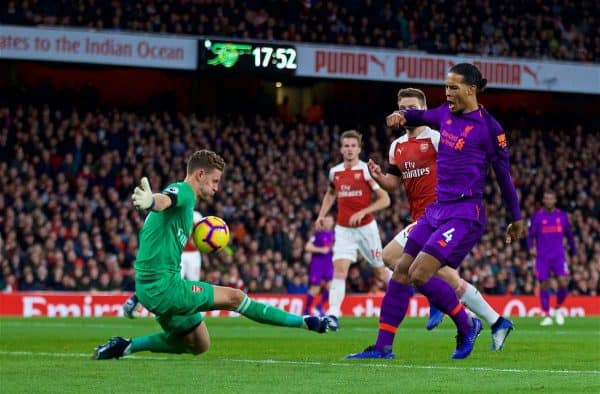 Starting with a positive, Price was impressed by the Reds' resilience, assessing how Klopp's side would have lost such a game previously:
"There will be frustrations about conceding the goal late on, but, after being under the cosh for large periods, Liverpool would have lost these type of games in seasons gone by."
The Liverpool Echo's James Pearce felt Liverpool lacked control in midfield and assessed "too many battles were lost" in the middle of the park:
"Liverpool's problem was that there was little control in midfield. Too many battles were lost."
Jones thought the Reds struggled to deal with Arsenal's threat from wide, and attributed the failure of the front three to sustain attacks was key to letting the hosts back in the game:
"Again, they were far from their best, unnerved at times by Arsenal's energy and incisiveness, particularly in wide areas.

[…]

"Going forward, Liverpool were left to rely on moments rather than periods of sustained quality."
And Delaney thought Liverpool, surprisingly, struggled to cope with Arsenal's speed and intensity:
"What was so remarkable was how they struggled with Arsenal's intensity, and this Liverpool, a side characterised for their intensity.

"Unai Emery's side were just so much pacier than them, and Liverpool seemed almost leaden in comparison."
Certain journalists offered some interesting tactical analysis…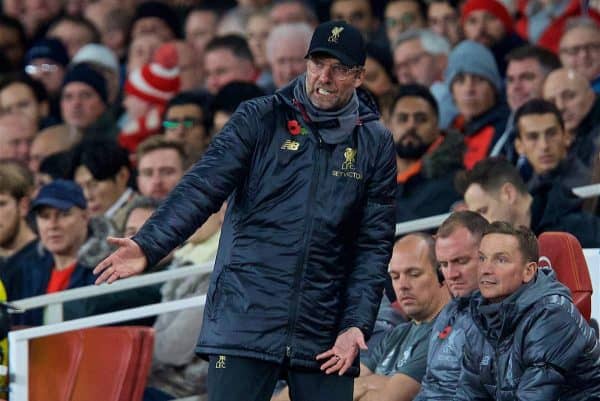 Matchett discussed Klopp's return to 4-3-3 and thinks the trusted formation may be something we see deployed for the big games:
"It's understandable that the boss wanted an extra man in the midfield zone against one of the league's in-form teams, but it's telling that he's perhaps not quite entirely convinced just yet by a few new faces.

[…]

"We might see 4-2-3-1 more often going forward, but perhaps it's three in the centre for the bigger games—though there was far more flexibility in the midfield shape after the break."
Lynch praised Klopp for showing tactical flexibility in changing the formation in-game, focussing on how the switch to a perceived 4-1-4-1 after half-time gave the Reds more solidity in midfield:
"The German sent his side out for the second period in a 4-1-4-1 shape that helped Fabinho in particular avoid being pressed off the ball.

"The Reds were hardly vintage as a result of the change, but they looked far less fragile through the middle – which was very much the point."
Meanwhile, Matchett was frustrated by Klopp's substitutions and felt the boss should have been braver in chasing victory:
"Liverpool should have had the mentality to go and win, go and take the three points they largely earned, and it was frustrating to not see that from the bench.

[…]

"That's settling for a point, and it's a hateful, horrible, irksome thing to see when Liverpool are clearly the better team."
Reporters also offered verdicts on the good and bad performers…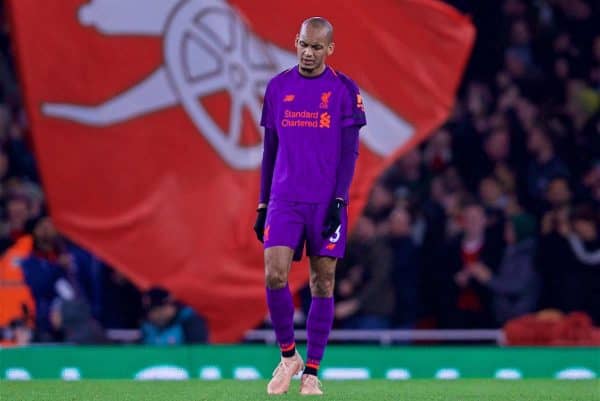 The Mirror's James Whaling, along with almost the entire media, thought Fabinho "had an absolute nightmare":
"Strong displays in the middle of the park gave him another chance to shine from the start at the Emirates, but the Brazilian had an absolute nightmare.

"His passing was awry, his tackling was off and he just had a general stinker. Perhaps lucky not to be sent off in stoppage time for a second booking. Quite the off day."
Lynch expressed concern over another below-par display from Roberto Firmino and feels Klopp could soon have a decision to make with his No. 9:
"Not as busy harrying defenders or as regularly among the goalscorers, the Brazilian's impact on games this term has waned considerably.

[…]

"Klopp must now decide whether to play his first-choice centre-forward back into form or make a change."
Finally, our man Henry Jackson lauded Virgil van Dijk's "immaculate" performance and awarded the Dutchman his Man of the Match:
"Van Dijk was always going to be an important presence at the Emirates and he did superbly against a dangerous Arsenal attack.

"He was immaculate in all facets of his play, whether it be his aerial presence, positional sense or leadership."