Virgil van Dijk immediately established as a leader and a key player on joining Liverpool in January, but it took slightly longer to prove himself as a youth.
It is difficult to imagine Van Dijk as anything other than a crucial cog now, but his early beginnings in the Netherlands saw him start from the bottom.
After coming through the academy at Willem II, he made the move to FC Groningen on a free in 2010, making his debut a year later in a side also including Dusan Tadic.
In his first full season in 2011/12, he played more minutes than any other centre-back at the Euroborg (2,082), but Groningen finished 14th, 39 points below champions Ajax.
Alongside him was defensive midfielder Kees Kwakman, and speaking to Goal, the Dutchman explained his initial reservations over Van Dijk's ability—and how he was then convinced.
"Did we see then that he would be the most expensive defender in the world? If I said yes, I would be lying," he said.
"It went step by step. At first, we thought 'OK, this is a talented player'.
"After a few weeks, it was 'alright, he has his place in the starting lineup', and then after six months it was 'he has nothing to do with us in Groningen'. So, it was progressive.
"When I arrived, he was very young. He was not yet a regular part of the first team. But from the first weeks, you could see he was a player apart."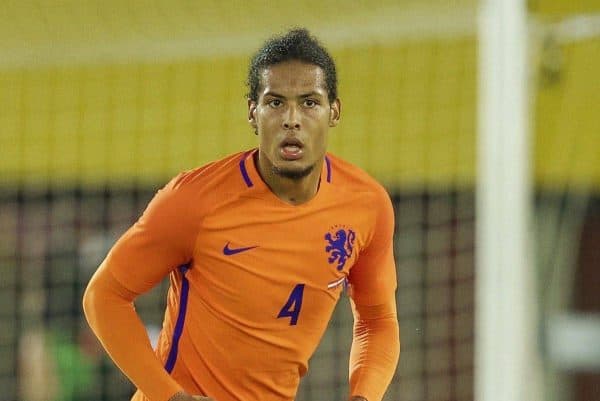 Van Dijk stayed at Groningen for another season where Kwakman, wearing the captain's armband, eventually moved back to partner him at the heart of defence.
That season, only Kwakman (3,413) featured more heavily than the 20-year-old Van Dijk (3,231), but after a failure to qualify for the Europa League through the Eredivisie play-offs he opted to join Celtic.
For Kwakman, this pathway from Celtic to Southampton and eventually to Liverpool in a world-record £75 million deal was the right one for a player he describes as a "real fighter."
"I think he made the right choices and was well advised," he added.
"I remember that, when he was in Groningen, AC Milan were interested in him. But, for a player who was moving abroad for the first time, he followed a good trajectory.
"He played very well in each of these clubs. Seeing him at Southampton, I was convinced that he would have his place at a very big club."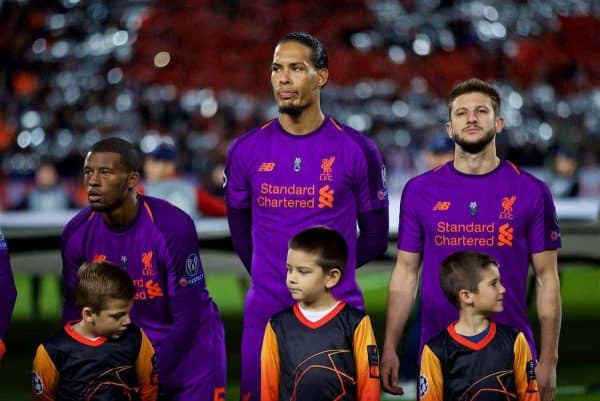 Now, he is Jurgen Klopp's third-choice captain, and favourite to eventually succeed James Milner as vice-captain and, potentially, Jordan Henderson as de facto leader.
Gini Wijnaldum, the Reds' fourth captain and Van Dijk's compatriot, told LiverpoolFC.com of how he has made a "real difference" since joining—though he added his impact was aided by the rest of the back line:
"I think Virgil has made a difference in the last line because he is a good defender, a big defender.

"He is an extra man who can defend set-pieces as well.

"He is a leader in the last line who not only helps himself with his quality but also the players next to him and so he really helps the team.

"But it is not only Virgil, the team helps him also—the players who play next to him or in front of him and the goalkeeper too because we all have to communicate with each other and help each other.

"It is good teamwork that makes us do things so well, but of course he has made a real difference since he came."
Now 27, Liverpool's No. 4 has his best years as a defender, and a leader, in front of him.
And though Kwakman acknowledged that he quickly outgrew Groningen, Van Dijk would no doubt acknowledge his former captain's role in his development.