After defeat in Paris, it's the Merseyside derby next, with some big questions over team selection for Jurgen Klopp.
The Reds provided an insipid performance away to Paris Saint-Germain on Wednesday night, leaving them in a perilous position in the Champions League.
It is Premier League commitments that come to the fore this weekend, however, as Liverpool and Everton meet in the 232nd Merseyside derby.
Klopp's side are likely to be five points adrift of Man City by the time kick off arrives, adding to the pressure on the home side.
With plenty of discussion over team selection, Henry Jackson (@HenryJackson87) spoke to Joel Rabinowotiz (@joel_archie), Sachin Nakrani, Andrew Beasley (@BassTunedToRed) and Taintless Red (@TaintlessRed) to see what their starting lineup would be this weekend.
---
Go bold…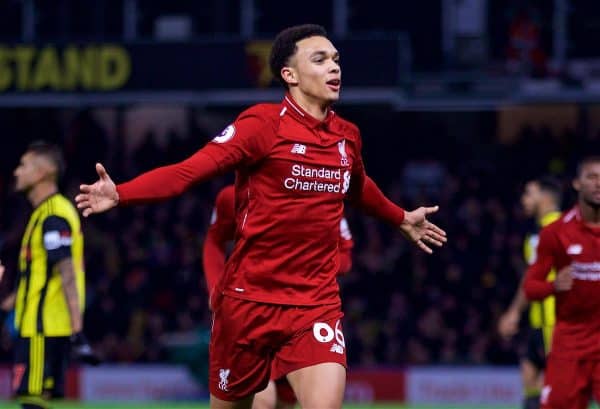 Henry Jackson:
I am going ultra-bold here, with a few players put on the naughty step.
Trent Alexander-Arnold has to come back into the side, with Dejan Lovren making way for Joe Gomez at centre-back.
With Jordan Henderson suspended – I would have left him out anyway, to be honest – Fabinho should come into the midfield, and for me so too does Naby Keita.
There is a fair argument to start either Gini Wijnaldum or James Milner, or both, but I would go for Xherdan Shaqiri instead, completing a midfield made up entirely of summer signings.
The front three picks itself, and while Jurgen Klopp prefers to play Shaqiri on the right, I would play him a central role, keeping the attacking trio of Mohamed Salah, Sadio Mane and Roberto Firmino in their strongest positions.
433: Alisson; Alexander-Arnold, Gomez, Van Dijk, Robertson; Fabinho, Keita, Shaqiri; Salah, Mane, Firmino
Drop Firmino…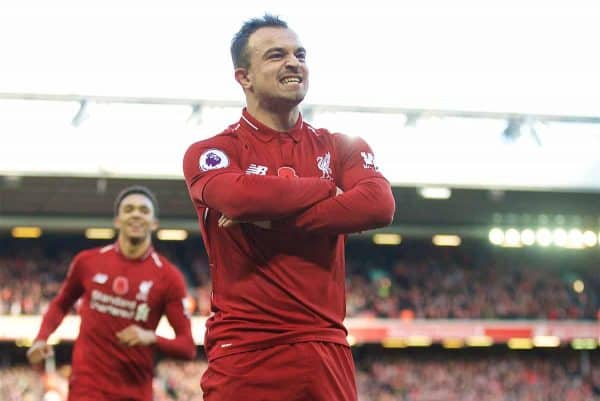 Joel Rabinowitz:
I too would revert to the back four which has been outstanding as a unit so far this season, moving Gomez back centrally alongside Van Dijk, with Alexander-Arnold coming in for Lovren.
Being a local lad he knows better than any the importance of this fixture and hopefully he can kick on to a run of form after his impressive display and goal against Watford last weekend.
The midfield was a bit of a mess against PSG and I think Klopp really needs to shake it up and bring some variety into that part of the pitch.
I would have Fabinho and Wijnaldum as a double pivot, which has worked pretty well a couple of times recently, and I think it's an ideal time for Keita to get a run of games under his belt and bring some much-needed drive and vertical passing to the midfield. I'd have him in a free roaming role, linking up with the forward line.
Mane and Salah are shoo-ins for me, and I'd also like to see Shaqiri alongside them coming in off the right. He's been exceptional when called upon and with a midweek trip to Burnley coming up, I don't think there's any harm in having Firmino on the bench for this one, especially after Shaqiri barely featured in Paris in midweek.
4231: Alisson; Alexander-Arnold, Gomez, Van Dijk, Robertson; Fabinho, Wijnaldum; Shaqiri, Keita, Mane; Salah
Get Sturridge in…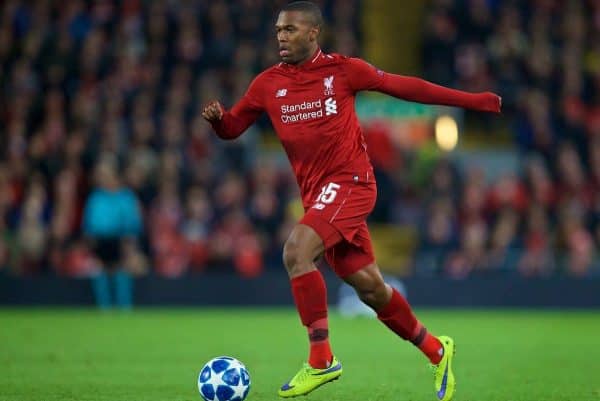 Sachin Nakrani:
Performance-wise, Liverpool are stuttering and that means notable changes ahead of the derby.
A huge issue is the midfield – it's simply not fit for purpose right now and needs re-configuring. Firstly I'd change it to a two in a 4-2-3-1 formation and get Keita in.
Quite simply, he needs to be playing now. We waited a year for him to arrive, he's world-class and fit – get him in the side, Jurgen.
Alongside Keita, I'd play Wijnaldum. He's been our best midfielder this season and, in my opinion, can offer defensive cover as well as energy.
Ahead of them I'd play Shaqiri in a No. 10 role. He's been good for us since arriving from Stoke and will immediately put Everton on the back foot.
Salah and Mane play either side of him and up front it's Daniel Sturridge.
I love Firmino but he's been below his best this season and looks like a player who needs to be taken out of the team.
That means Sturridge in and with Salah, Shaqiri and Mane behind him, I feel confident he will get the service to cause Everton's defence real problems.
It's a bold lineup and perhaps overly 'front foot', but I feel strongly that the midfield needs freshening up and that Keita has to play.
With him in the side, alongside the other changes, this is a Liverpool side packed with energy, power, craft and a real goal threat. Start fast and they could blow Everton away.
4231: Alisson; Alexander-Arnold, Gomez, Van Dijk, Robertson; Wijnaldum, Keita; Salah, Shaqiri, Mane; Sturridge
An obvious 8… but 3 for debate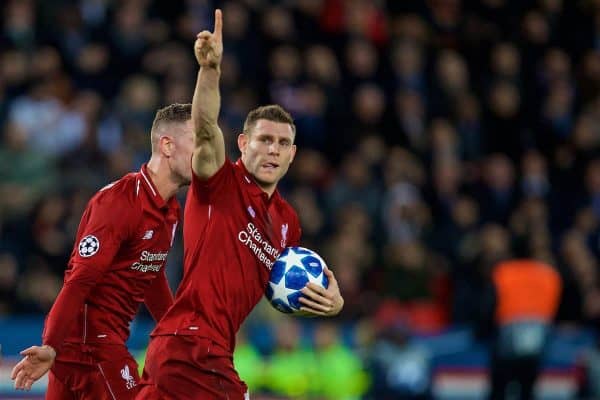 Andrew Beasley:
You're building a bridge, from the Anfield Road stand to the Kop – don't ask me why, you just are.
Three-quarters of it are in place. You can rely on those sections, they will stand firm. It's just the middle bit which is causing you bother. And it's the most important part, as it links each end of your bridge.
I have tortured this metaphor for long enough.
Who among us is not picking Alisson, Alexander-Arnold, Gomez, Van Dijk, Roberton, Salah, Mane and Firmino for the derby? Exactly; nobody.
It's the midfield three that always causes the debate.
Gylfi Sigurdsson is responsible for about a quarter of Everton's creativity, so Fabinho is in to shut him down.
Milner and Wijnaldum can take care of the rest, leaving Shaqiri to come off the bench to score a fabulous third for Liverpool in a 3-0 win.
433: Alisson; Alexander-Arnold, Gomez, Van Dijk, Robertson; Fabinho, Milner, Wijnaldum; Salah, Mane, Firmino
New boys in midfield…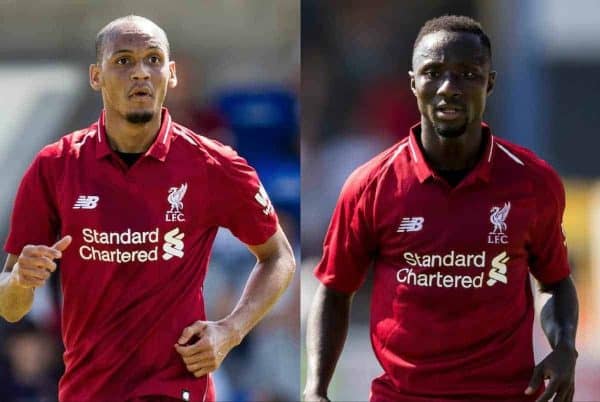 Taintless Red:
It's time to unleash the real Liverpool – last season we relied on our forwards, but this season we have relied on our defence.
It is time for the midfield to show the drive, guile and creativity needed to challenge for trophies and there's no better game than the derby.
Fabinho has played well in a midfield two and while I would be fine partnering him with Wijnaldum as well, we have a top talent in Keita and he is fresh.
Salah on the left so he has more one-on-ones and can isolate defenders.
4231: Alisson; Alexander-Arnold, Gomez, Van Dijk, Robertson; Fabinho, Keita; Salah, Shaqiri, Mane; Firmino