Liverpool head to Belgrade to face Red Star in the Champions League on Tuesday; here's everything you need to know about the team and the city.
With six points to their name and sitting top of the group, Jurgen Klopp's Reds are looking good for qualification to the last 16.
There are two huge clashes to end the group with, though, meaning three points on the road in Serbia are of paramount importance.
Fans shouldn't be underestimating the task, especially after Napoli drew there 0-0, but similarly, a 4-0 win against Red Star at Anfield highlights how Liverpool have the better side and should be confident of earning a result.
Ahead of the clash, This Is Anfield spoke with Kirsten Schlewitz (@kdschlewitz) to discuss all on Red Star's recent form, key players and what travelling fans should expect from the incredible city of Belgrade.
How has Red Star's form been between the two matches? Any changes to know about with regards to team or tactics?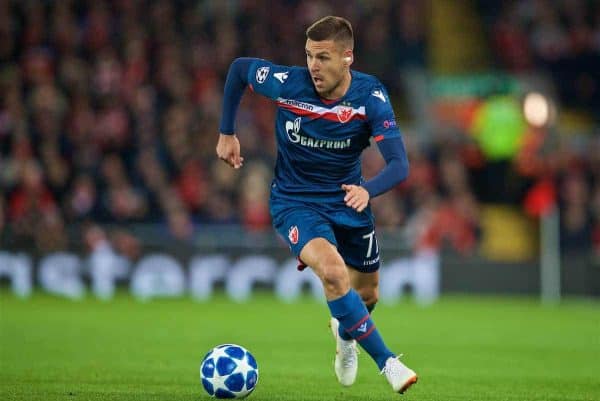 They've won their domestic games, but that's mostly because really only Partizan is in a position to cause any problems for Red Star.
Their form hasn't been great; it was fast and fun at the beginning of the season, but now it looks like they've gotten a little tired.
For Liverpool, Red Star will have star attacker Marko Marin back, as well as their starting left-back Milan Rodic and captain Vujadin Savic. Forward Richmond Boakye will almost certainly be out; he was clearly injured at Liverpool and not looking great.
Tactics will be pretty much the same. They'll hope to create some problems from the beginning, starting off aggressive and building off the same aggression from the fans.
What is the expectation of fans for this home game, given heavy defeats on the road but a draw against Napoli in Belgrade?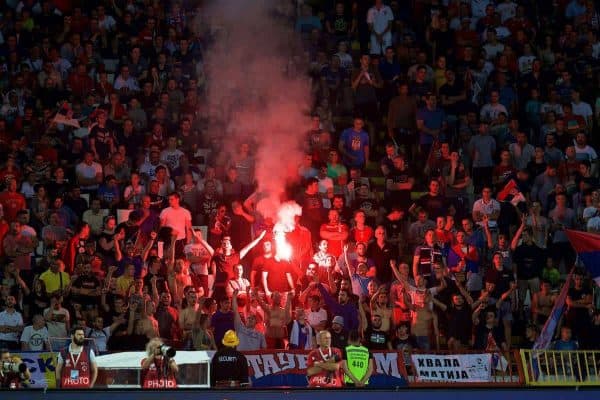 I would say the expectation of fans is to not be run off the pitch.
The great thing about Red Star's unexpected appearance in Champions League is that supporters are just thrilled it happened; they cheered Marin's goal when PSG were 5-0 up as though he'd put in a last-minute winner and sang throughout the break at Anfield.
But fans also accept a certain responsibility for this match.
The goalless draw with Napoli could be partially down to the noise intimidating the visitors (and I say this as a Napoli fan who knows how loud the San Paolo gets), and will look to make the atmosphere just as forbidding this time around.
Who are the key men to watch out for this time, who could cause Liverpool problems?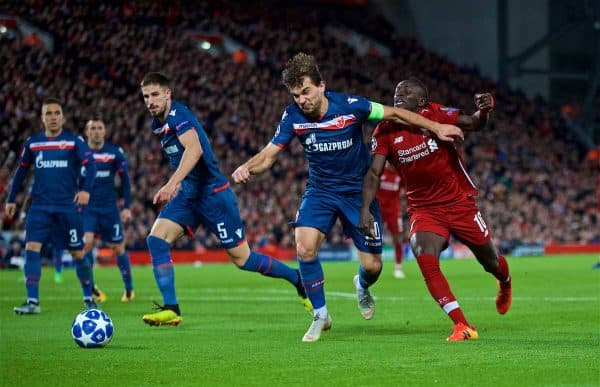 Liverpool didn't get to see Marin last time, and he's the one who has scored our sole Champions League goal.
Together with El Fardou Ben, who looked the liveliest at Liverpool, and Lorenzo Ebecilio, who is slow but knows how to get into good positions, the trio has the potential to threaten the Liverpool defence.
The real question is whether Nenad Krsticic will be in form.
The central midfielder has been a bit off since September, but as he's the one that makes the whole thing tick; if he's back to his best, Liverpool fans will see a much more dangerous Red Star side.
For visiting fans, what are the must-see places in the city, any areas to recommend?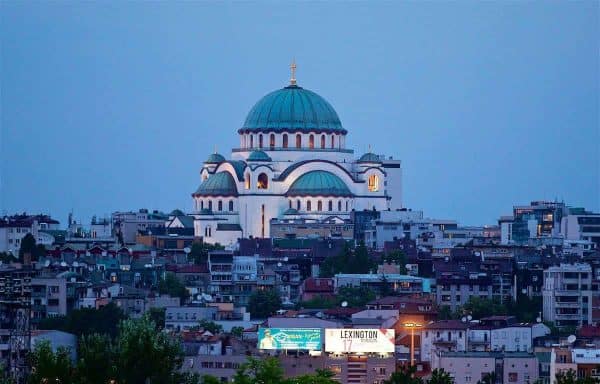 I always tell people not to worry too much about actually seeing things. The best part about Belgrade is its laid-back attitude to life. You can spin out an espresso for hours at a sidewalk cafe, and no one will care.
It's supposed to be a beautiful autumn day, though, so I recommend visiting Kalemegdan, the fortress at the place where the Danube and Sava Rivers come together.
It's a huge park with great views, lots to see, and a few cafes sprinkled about.
Those interested in science should go to the Niklola Tesla museum, while those with a fascination with the good old days of Yugoslavia should check out Tito's mausoleum.
What is access like to the stadium? Is there a recommended route or method of travel for those staying in the city?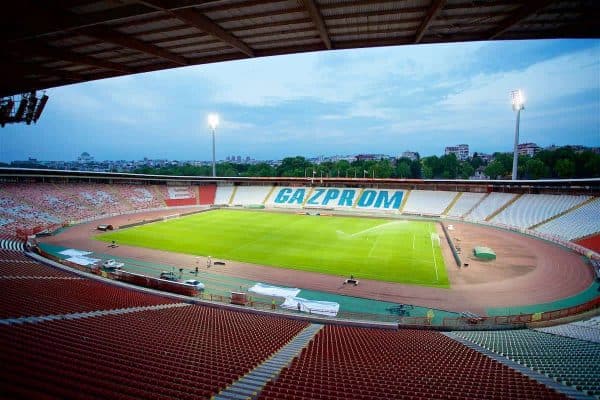 First, visiting fans should know that alcohol sales are prohibited within something like a kilometre-wide radius around the stadium, beginning a few hours prior to kickoff.
So although you'll see a number of tempting cafes nearby, don't expect a pre-match pint there and don't bring your own with you; riot police will make you dispose of them. Have one closer to the center.
I've never gone into the Marakana as an away fan (no, not even for the Napoli match!) but I expect those in the away fans' section will be herded through a line of those same riot cops—that's what happens at Partizan Stadium during the derby, anyway.
To get to the stadium, those staying within a couple kilometres are best off walking.
Those in the centre of the city can take Trams 9 or 10, while Buses 42, 59, and 78 run from Slavija Square (check out the singing fountain in the middle!) and will get you as close to the ticket booths near the visitors stand as you can get with public transport.
Tickets can be bought from any kiosk; most have a red sign with the words "Moj Kiosk" at the top.
Taxis are fairly cheap, but you'll likely still have to walk a bit; if this is anything like the Napoli game it'll be hell to find one after as well.
On another note, you might do well to avoid wearing your Liverpool colours after the match.
We had no trouble with Napoli and no real problems surrounding the Europa League last season, but if this game goes poorly, well…Belgrade has some rather dimly lit streets and you don't want to get lost on those with a shirt that might make you a target.
Any great eating and drinking locations to recommend for those who are staying beyond the match night?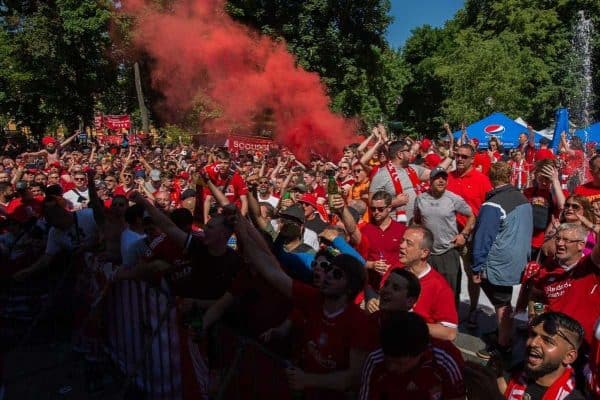 Always! Belgrade is a great eating city for those who aren't vegetarians, although the fresh produce can sustain them as well.
Be sure to try cevapcici, or grilled minced sausages—you can get Sarajevo-style at Walter, or go to my favourite place, To je to.
Having burek is also a must: a cheese or meat pie that can be found at any pekara (bakery), of which there are usually two or three per block.
For drinking, I like to go to the Parking Lot, which is, yes, a big parking lot surrounded by cafes that have grown out of unused buildings.
It's on the other side of Skadarlija, the "bohemian" street that's really a tourist trap—walk down it, but don't waste your money there unless you really like folk singing; the food really isn't that great and it's much more expensive than elsewhere in the city.
For the younger or just more energetic, there are still a few boat clubs going at this time of year and for a unique experience, get a taxi to Dogma Brewing, which is on the edge of an abandoned sugar mill. I hear they've also been having watch parties for Liverpool fans there—but I just recommend it because the beer is fantastic.
Anyone who wants more recommendations can get in touch, as I love giving them!