Virgil Van Dijk insists Liverpool remain unconcerned about what defending champions Man City are doing as there is little they can do to affect the Premier League leaders' progress.
Last season Pep Guardiola's side dropped just 14 points over the whole campaign, with only the Reds and Man United beating them in the league.
United could not do their arch-rivals a favour and repeat their win at the Etihad Stadium after comfortably losing Sunday's derby, meaning after 12 matches, only Liverpool and Wolves have managed to make a dent—by virtue of draws—in City's succession of Premier League wins.
It means the champions are top of the table by two points from Jurgen Klopp's team, with a goal difference already 13 superior, heading into the international break.
To have a chance of overtaking City, Liverpool need a helping hand from other Premier League teams taking points off them but Van Dijk said that is not something which currently bothers them.
"They are the champions and the best team in the league but we will try everything to be as good as we can," said the Holland captain.
"We don't have to look at others, we want to look at the games we have and the next challenge we have at Liverpool is Watford away, which is going to be tough.
"The season is very long. [City] are not going to win every game 5-0 and are going to have tough games like everyone else.
"We need to look at what we have ahead of us and that is more important than looking at someone else. It is the only way forward."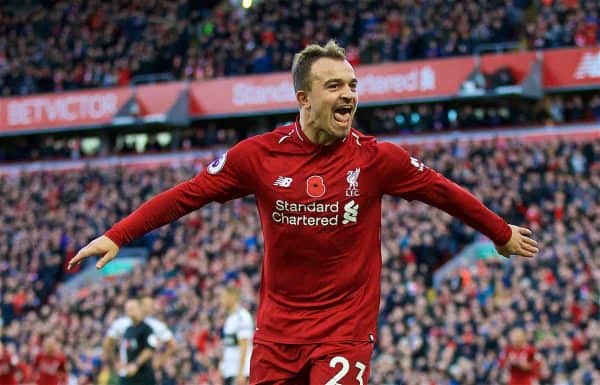 Liverpool briefly returned to the top of the table with a 2-0 win over Fulham in Sunday's early kick-off to lift the gloom of a midweek Champions League defeat to Red Star Belgrade.
Xherdan Shaqiri, who was omitted from the trip to Serbia, was the architect with a display full of invention and also a goal which doubled their advantage.
The Switzerland international has added another dimension to Liverpool's midfield and Van Dijk said the 27-year-old's contributions were important, especially in tight games.
"He's been playing well. He is working hard like everyone else and when he gets his chance he is doing well," he added.
"He scored but he's been pretty important the last couple of games he's been involved, which is good for all of us.
"Shaqiri is a guy with different qualities and—with his left foot—he is always dangerous."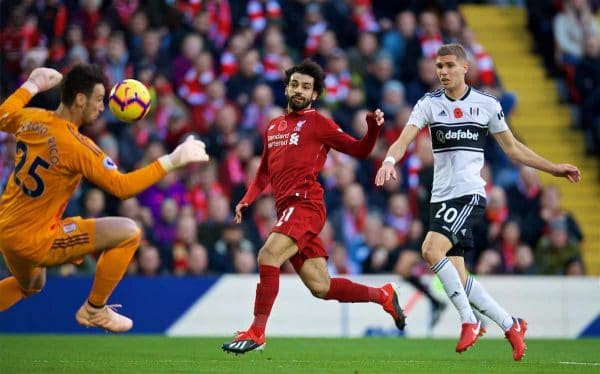 Under-pressure Fulham manager Slavisa Jokanovic remains optimistic despite a seventh-successive defeat.
To their credit they did create a number of chances at Anfield but being bottom of the table heading into a two-week international break will only see speculation about the manager's future grow.
"We showed we can play organised and be solid against one really complicated team," said the Cottagers boss.
"I left the place dissatisfied with the result and the defeat but with some positive sensation.
"We made a half-step forward and if the team is showing desire and organisation and a positive way to find better a performance, we can find a better solution."