Liverpool have high hopes for both players, but Curtis Jones' liminal start to the season bears worrying hallmarks of Ben Woodburn's difficult past 18 months.
Ben Woodburn's loan at Sheffield United is effectively over.
Having been ruled out until the new year with an ankle injury, and with Blades manager Chris Wilder having little intention of involving him since September, he is widely expected to return to Merseyside in January.
With Liverpool having turned down interest from Aston Villa last summer in favour of a season-long deal at Bramall Lane, this is a hugely disappointing reality.
Like Ovie Ejaria, who made his debut for the Reds two months before Woodburn in 2016, the Welshman now faces an uncertain second half to the campaign that could undermine his immense potential.
Now 19, he has made 19 appearances at club level in just over two years, and while he remains very young, it is telling that four players aged 19 or under have made over 10 appearances in the Premier League this season alone.
Ryan Sessegnon (1,233) and Declan Rice (1,216) have made played more minutes in four months in the English top flight this season than Woodburn has for Liverpool, Sheffield United and Wales in all competitions since 2016 (900).

They are all prodigious talents, and there are clear situational factors to consider, but given his initial impact at Anfield, Woodburn was expected to have made more of a mark by now.
It is for this reason that Liverpool U18s coach Barry Lewtas' words of praise for Jones this month should, in fact, be taken as words of warning.
"I've worked with Curtis since he was 14 and I've seen him come a long way in terms of his development," he told the Liverpool Echo.
"Physically, with the way he uses his body, you can tell where he's training and who he's training with on a day-to-day basis and he just needs to keep working hard.
"We need to remember that he's still only 17. He's got a fantastic training programme and he plays for the U23s as well as us so there's no rush."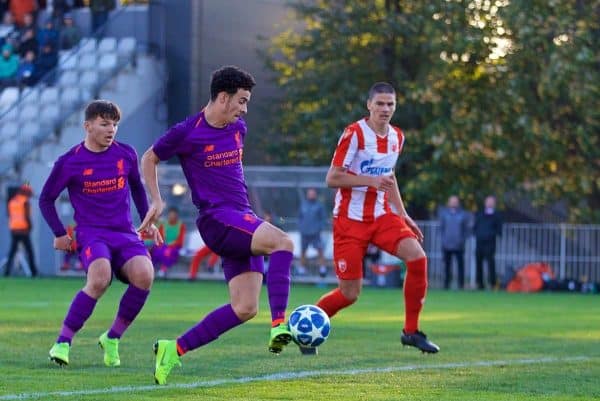 Like Woodburn last season, Jones has spent the first half of 2018/19 training regularly at Melwood, while featuring heavily for the U19s and sporadically for the U23s.
Neil Critchley's young Reds wrapped up the first half of a frustrating campaign so far with a 1-1 draw at Swansea on December 17, with Jones making his seventh appearance.
At this time last season, Woodburn had also started seven games for the U23s, along with six in the UEFA Youth League to Jones' five this term, while neither had made an outing for the first team.
Comparing their involvement to that of Rafa Camacho, a player eight months older than Jones but who broke through at a similar time as part of Jurgen Klopp's extended squad, highlights a clear disparity:


(* Woodburn statistics up to December 31, 2017.)
---
In the first half of last season, Woodburn made just one appearance for the Liverpool first team, and in total played 1,203 minutes of football.
Jones has played 1,016 so far this season, and Camacho has played 1,431.
There is a stark contrast in terms of end product, too: Woodburn scored three goals in the first half of last season, while Jones has struck three times in 12 games this time out and Camacho eight in 16.
While Jones was briefly sidelined with a hamstring injury sustained on duty with the England U18s in November, all three were largely available in the opening months of the campaign.
Lewtas' assertion is that training alongside the likes of Sadio Mane, Mohamed Salah and Roberto Firmino will aid Jones' development more than playing for the academy sides, but as Woodburn's stagnation proves this only stretches so far.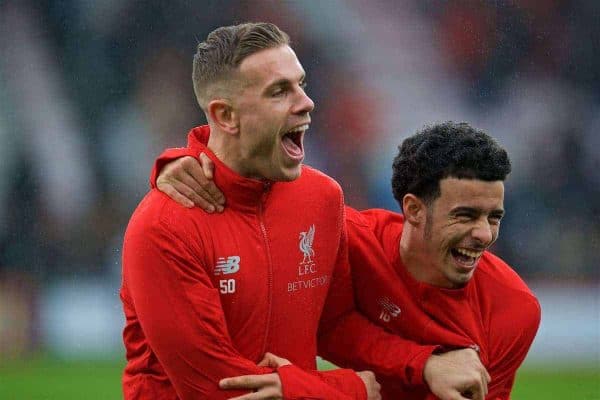 Woodburn made one 45-minute appearance for the first team in the first half of 2017/18, while Jones has equalled him for games on the substitutes' bench (one), and the issue here seems to be no clear route into Klopp's side.
Big-name signings in midfield, and plans to recall Harry Wilson in the event of serious injury to any of his key attackers, suggests neither Woodburn or Jones are high up the pecking order in their natural roles yet.
The latter was even mentioned behind Camacho as the next emergency right-back in the absence of Trent Alexander-Arnold and Joe Gomez.
Camacho has benefited from his more straightforward skillset, as a natural winger who has shone when filling in at full-back, and this has seen him named on the substitutes' bench for the first team twice already this season.
It would be little surprise to see the Portuguese, whose tally of minutes this season is similar to that of Gomez (1,452) and James Milner (1,455) at senior level, make his debut against Wolves in the FA Cup in January.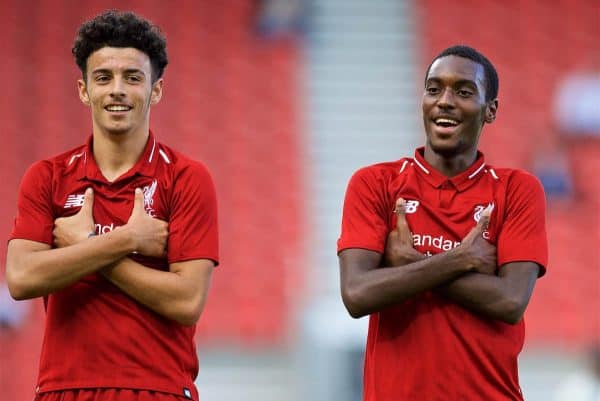 But there is less clarity when it comes to Jones, which is worryingly reminiscent of Woodburn.
Time is still on the 17-year-old's side, of course, and it would be ridiculous to suggest he is at any crossroads in his career at this early stage.
It is worth reminding that as teenagers they are both still developing physically, with Woodburn noting how he "feels a lot bigger" when speaking to ESPN in July, and they are therefore far from the finished article.
Instead, Woodburn's disappointing homecoming should serve as a cautionary tale to Liverpool in their approach to nurturing Jones' supreme talent.
Like the club's youngest-ever goalscorer, his potential is too vast to allow to fade.