Jurgen Klopp was in buoyant spirits after Liverpool beat Man United 3-1 at Anfield, calling the performance "one of the best" of his Reds tenure.
Liverpool were a cut above their greatest rivals on Sunday afternoon, returning to the top of the Premier League table in style.
Sadio Mane's opener was cancelled out by Jesse Lingard, who punished Alisson's mistake, only for substitute Xherdan Shaqiri to score twice late on.
Liverpool were completely dominant against United from the first whistle, with the gulf in quality almost embarrassing at times.
It was further proof that this Reds outfit are capable of ending the long wait for title glory, with what is surely now their best team of the Premier League era.
Klopp was ecstatic with the display his team produced at Anfield, claiming it was up there with the best he has seen since arriving on Merseyside in October 2015.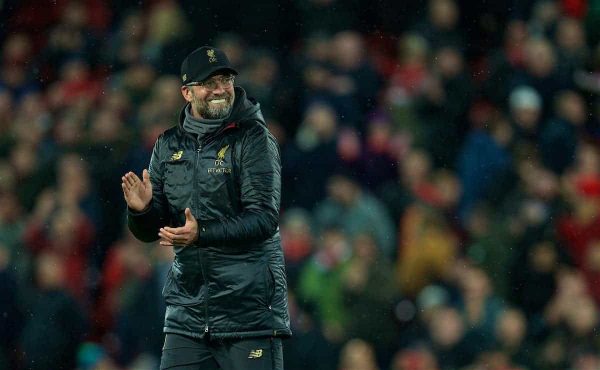 "It was a good game," Klopp told reporters.
"It was a brilliant start and one of the best performances we've had since I am in Liverpool. First half an hour was outstanding, but we scored only once.
"We stayed in the game [after United's equaliser] and got the dominance back step by step, then Shaqiri closed the game. Unbelievable, really nice. He absolutely deserved it.
"How we played was just perfect. We tried to pass, we won balls back and played behind the lines. It was just good.
"We needed a bit of luck with the deflections but that is football. The first goal, what a goal. It was brilliant—fantastic pass, superb control, fantastic finish.
"It was nearly a perfect night for us!"
Klopp also spoke briefly about the performance of Nathaniel Clyne, on an afternoon where the right-back did himself proud despite a huge lack of football.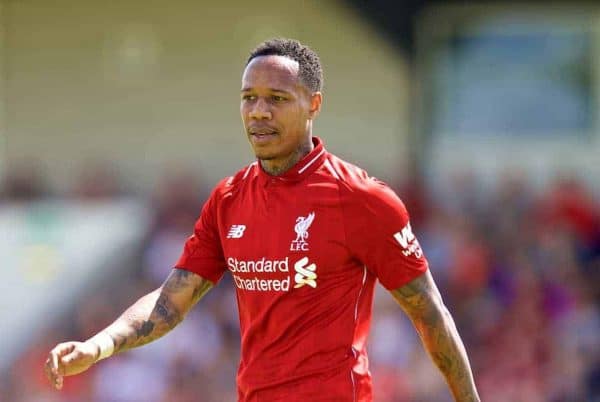 "Nathaniel Clyne—his first game of the season on December 16 and the performance was brilliant, the way in which he adapted to the style after not being involved.
"All the boys worked so hard after Tuesday's game. We have to carry on."
Next up for Liverpool is a tricky trip to Wolves next Friday, but on current form, they will fancy their chances of beating anyone.
It is now 17 league games unbeaten this season, and with every victory that is secured, the more belief grows about a title triumph come May.