Liverpool host Newcastle on Boxing Day looking to maintain their four-point lead at the top of the Premier League table; here are the best stats ahead of kick-off.
A fixture we love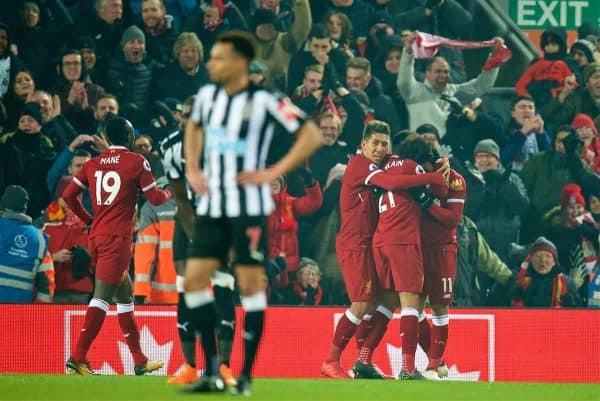 Liverpool are unbeaten in the last 22 league games at home against United, winning 18 and drawing four, with 10 of those victories coming in the last dozen.
The Reds have scored in 22 consecutive home matches against the Geordies—a Premier League record run.
Newcastle have taken four points at Anfield in the league out of a last possible 66 on offer.
The Reds have scored 91 goals against United in the Premier League (more than any other team) and 142 have been scored between the clubs.
Only once in the last dozen home league encounters with the Geordies have Liverpool failed to score more than once and only twice in the last 18.
Milner memories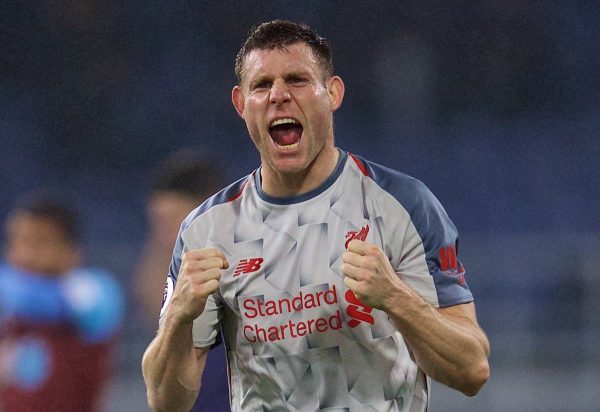 James Milner played 136 times for Newcastle scoring 11 goals during a spell on Tyneside from 2004-08.
His first goal in senior football came 16 years ago today in Leeds' 2-1 win at Sunderland – Robbie Fowler netted the winner from the penalty spot.
Reds-Geordies links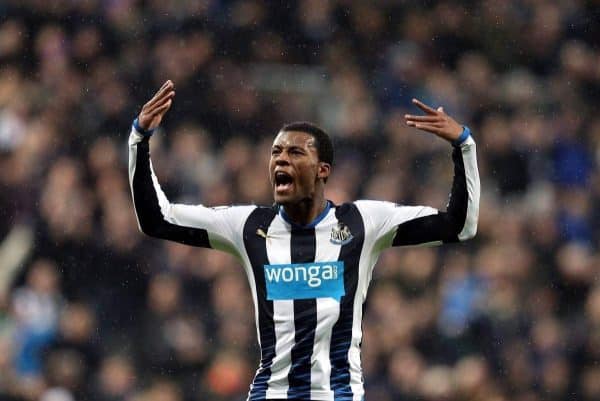 Mo Salah played his first game in English football as a Chelsea substitute in the 3-0 defeat of Newcastle at Stamford Bridge in February 2014.
Gini Wijnaldum scored 11 goals in 40 games for Newcastle in his one season at St. James', with all of the goals coming on his home ground. One of those came against Liverpool.
Xherdan Shaqiri scored against Newcastle in 2 of his 4 appearances while playing for Stoke.
Late Christmas presents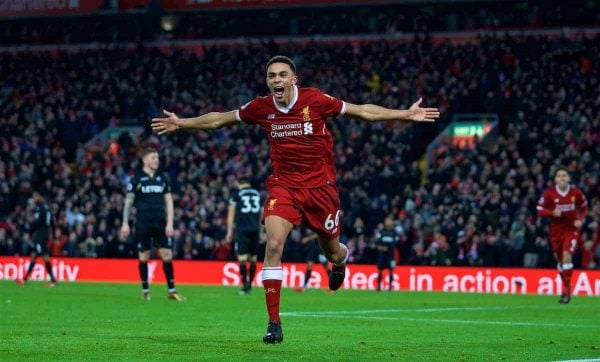 This will be Liverpool's 89th Boxing Day fixture. They have won 41 and lost 23 previously while at Anfield they have won 24 of 43 with 7 defeats.
The Reds are unbeaten in the last 11 Boxing Day home games since losing 0-1 to Manchester United in 1986.
Trent Alexander-Arnold's only Anfield goal came on this date last year in a 5-0 victory over Swansea.
Continuing the run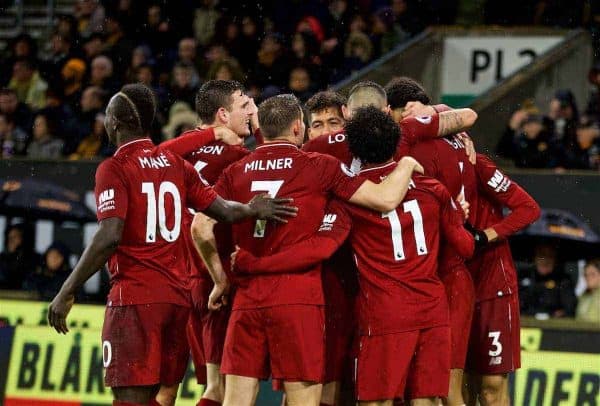 Following Arbroath's defeat at the weekend Liverpool are now the only unbeaten team in Britain.
Should Liverpool avoid defeat today they will extend their unbeaten home league run to 30 games.
Only on 5 previous occasions have they gone 30 or more in succession without defeat in front of the Kop.
Liverpool have 48 points from 18 league games—the best start to a season in their history. It has never previously taken them fewer than 23 matches in the Premier League-era to achieve the 48 point mark.
A win today will take them to within a point of the total they accrued in the whole of the 2011-12 season, the last campaign they lifted a trophy in.
If they avoid defeat in this game Liverpool will record their joint-third longest unbeaten run from the start of a league campaign.
It is their longest since 1987-88 when they suffered their first loss in their 30th game.
Ton-up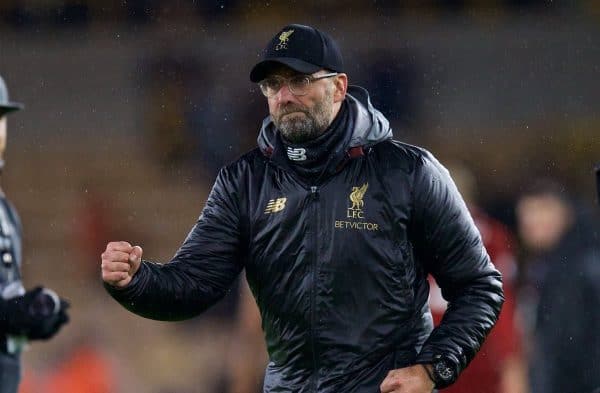 Virgil van Dijk is set to make his 100th Premier League appearance, the first 67 came with Southampton.
A win today will see them record an eighth successive league victory for the first time under Jurgen Klopp.
It would be the German's 100th win as Liverpool manager in all competitions. This is his 181st game in charge.
Moving both goalposts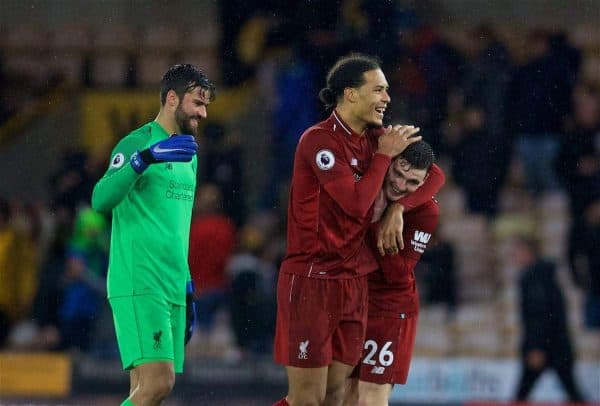 The Reds have kept 11 clean sheets so far this season. That is one more than kept in the whole of the 2013-14 campaign, the last time they went close to lifting the title.
When Liverpool last won the league (in 1989-90) they amassed a total of 12 clean sheets.
Liverpool's next goal will be their 50th of the season in all competitions.
Newcastle focus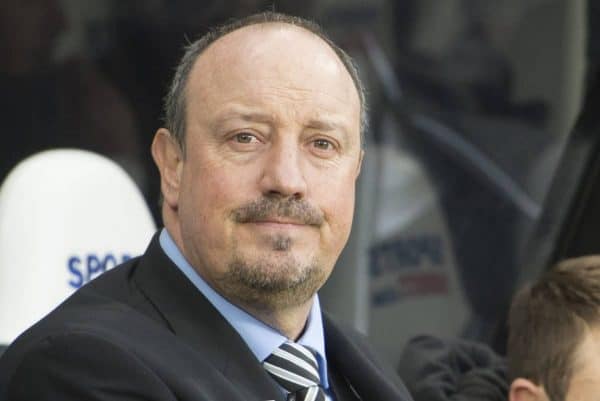 Newcastle have scored five goals in the last 11 league meetings with the Reds on Merseyside.
Rafa Benitez has taken charge at Anfield as a visiting manager four times in his career. He has won and lost one with two draws. In three of those visits his teams have scored twice.
Newcastle have won twice away from home in the league this season. A 2-1 win at Burnley and 1-0 at Huddersfield earlier this month.
They are unbeaten in the last three away league games.
Newcastle have conceded only seven away goals in eight games and scored seven themselves.
The Magpies have lost only two of their last nine league matches: home defeats to West Ham and Wolves.
In only two of their last 13 matches have they scored during the second half.
Top scorers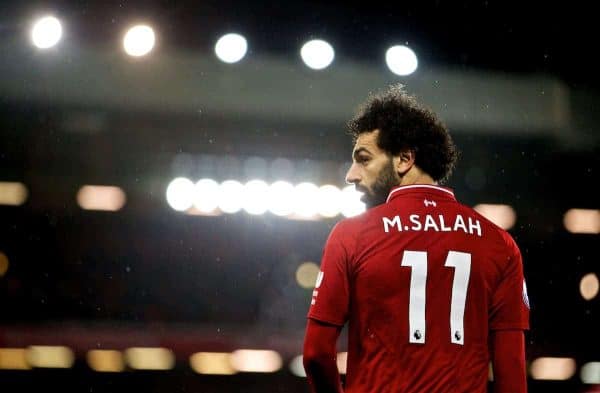 Liverpool: Salah 14, Mane 8, Firmino 6, Milner 5, Shaqiri 5, Sturridge 4, Alexander-Arnold 1, Matip 1, Origi 1, Van Dijk 1, Wijnaldum 1, own goals 2.
Newcastle: Rondon 5, Clark 2, Joselu 2, Perez 2, Kenedy 1, Muto 1, Yedlin 1, own goals 1.