Jurgen Klopp has dismissed suggestions Liverpool's previous efforts after being top of the table at Christmas mean anything for his current squad.
The Reds sit in pole position after 18 games played, four points clear of second-placed Man City after seven consecutive wins in the Premier League.
But Liverpool are the only club in the last decade to have been top of the table at Christmas and not win the league, doing so in 2013/14.
Indeed, only three times in the last 20 years has the team top at Christmas not won the league, twice being Liverpool.
But speaking ahead of the clash with Newcastle United on Boxing Day, Klopp described these as "bullshit stories."
"I heard all of these things: however many times in the last 10 years when you were first at Christmas you won the title, only Liverpool didn't.
"Wow. You are afraid to say it because you think then I know it.
"That's all bullshit stories. What is it? What does it mean? It's a different team, a different time; everything was different.
"It's not interesting. Did I think if Liverpool had been champion as well twice [after being top at Christmas], 'oh, halfway through, job done'? No."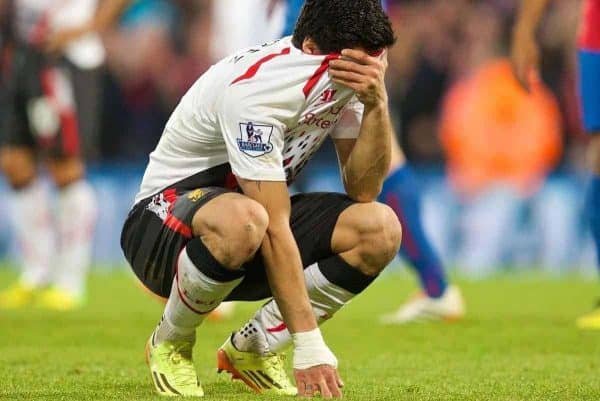 Indeed, from that squad that finished second in 2013/14, only Jordan Henderson, Simon Mignolet and Daniel Sturridge remain among the playing squad, while only John Achterburg remains of the coaching staff.
Similarly, Klopp dismissed any suggestions of getting excited when rivals drop points, as Man City did against Crystal Palace last time out.
"In the moment when people are not involved in that, but emotionally involved—like friends and stuff like that—and they see City lose 3-2, you get all these messages 'wow, unbelievable!', and I don't even feel it," he explained.
"Because if you are in the job you know we still have 20-something games to play.
"I've been a sportsman since I'm five years old, running races, athletic stuff like that. If you think at 300m, 'I have him', you are silly and you can never win.
"So why should you even think about it, before you win something that you maybe win something? We are not children anymore.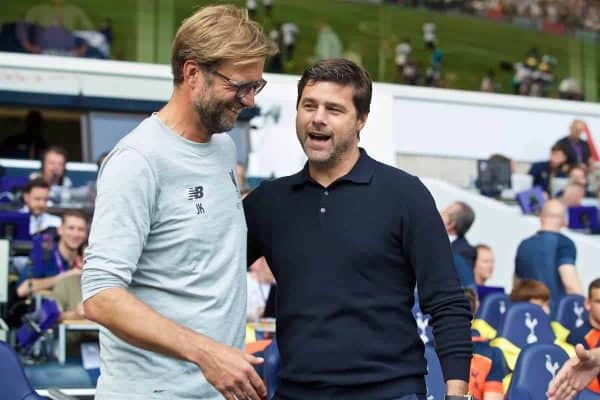 "When you saw Tottenham [beat Everton 6-2], with all the things said about us and Man City, how can anybody forget Tottenham?
"That was impressive. They said it themselves after the game, 'everybody's talking about the other two', and that's a nice situation [for them].
"For us, we don't do favours for anybody. [The media] sometimes do favours because you only speak about us and them and you give Tottenham the chance to come from behind and overtake.
"All these things are not important. Obviously we play a very good season so far and it gives us a much better for the second half of the season than we did last year. That's all, nothing else.
"There's no celebration, no more happiness than before, only because now we're a few points ahead of Man City with 20 games still to play.
"That's really, really a lot, and a lot of things can happen.
"We have to fight, we all have to fight. Wednesday is a very important game: everybody is in a Christmas mood apart from us.
"Everybody wants Boxing Day games, good, then don't be in a Christmas mood on the 26th, come in for one-and-a-half hours and give all that you have.
"Because we need, again, an exceptional atmosphere to be beat a very-difficult-to-beat team.
"Take nothing for granted, don't think because we have that amount of points and they have that amount of points [it will be easy].
"If you think that, that's the moment when things go wrong.
"And it can still go wrong, that's how life is, but we all have to be focused, not nervous."