Jurgen Klopp has spoken about how he has turned Liverpool supporters from doubters into believers, also discussing his most important job as Reds manager.
Klopp is riding on the crest of a wave, masterminding Liverpool's stunning form that sees them top the Premier League table by seven points.
The German has done a magnificent job since moving to Anfield in October 2015, improving on-pitch matters at an impressive rate.
The Reds are now favourites to win the title in May – an achievement that would immediately make Klopp a truly iconic Anfield figure – with the team looking more impressive by the game.
In the latest episode of NBC Sports' 'Inside the Mind', presenter Arlo White sits down with Klopp at Melwood for an in-depth discussion.
When asked about whether his players feel the pressure of matching Liverpool's rich history, the boss says that fear no longer exists, including in the minds of supporters.
"Not anymore," Klopp said.
"The players used to walk around like they had a big backpack on their shoulders. Nobody thought they were good enough for the level of expectations.
"We are Liverpool 100 per cent but nobody is responsible for the history – if you were responsible for the history of what your grandfather did, it's just not possible.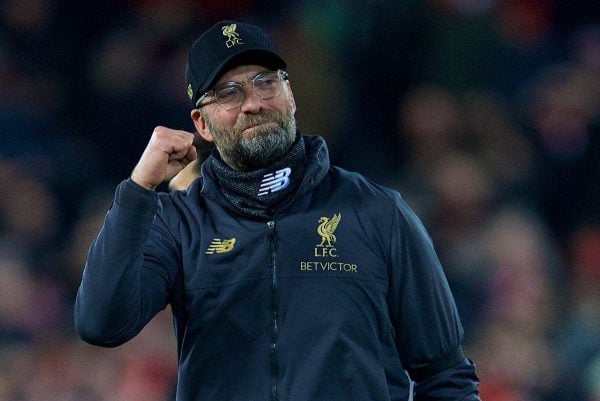 "For us it was easy but the people needed a bit longer to give us that chance to start creating our own story.
"We now feel good enough for the expectations of the people, which is very important. Nobody feels nervous when we are 1-0 up anymore."
Discussing what the most crucial aspect of being Liverpool manager is, Klopp pinpointed the importance of improving players.
"In general, the most important part of the job is to bring the best out of the players," he added.
"The club gave us an opportunity to work together with specific quality of players.
"You should be expected to make them better – individually maybe, as a group for sure. That's what we try to do constantly. This job never stops."
The boss also spoke about keeping his players grounded this season, despite Liverpool topping the Premier League heading into 2019.
"I am blessed with these boys, they are really smart," he said.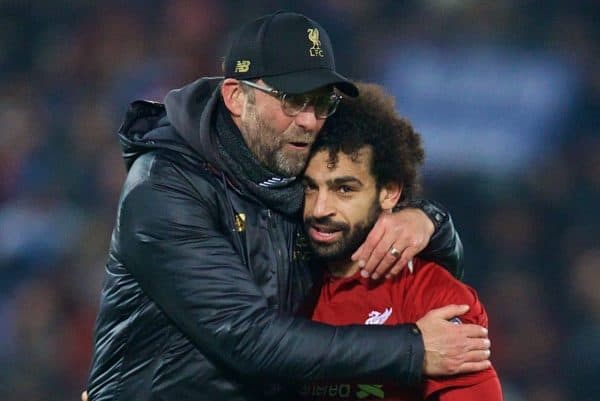 "I don't like to talk about the obvious things too much. We don't talk about being champions – I go into the changing room and tell the players nothing has changed.
"We are all smart enough to understand that."
Finally, Klopp talked about when he decided to put the brakes on Liverpool's all-out attacking style and replace it with a more pragmatic approach.
"We knew we had to improve (defensively).
"It was difficult because a lot of players were at the World Cup and coming back later, but it was clear from the first session that we had to improve on that.
"When all the offensive guys came back we had to tell them that they had to do different jobs – that's how it always works."
It is the latest superb interview with Klopp, who is such an interesting person to listen to, regardless of who you support.
Liverpool could not be in better hands.