For years Liverpool haven't had a squad to build a title bid; now that they have, why are there complaints about it being utilised?
Christmas is a difficult time of year for big families. All the kids want Santa to bring them the most expensive, hard-to-find, trendy gifts and there are countless arguments about who visits who on Christmas Day.
If you're hosting you need emergency chairs, a turkey bigger than Steve Bruce's head and the patience of a UN peacekeeper.
And if family are staying over, you don't want to be the last to use the bathroom the following morning as it'll only remind you why you don't eat sprouts all year.
Trying to keep everyone happy when they've all got their own views on how Christmas should be is almost impossible, so spare a thought for Jurgen Klopp, who has to deal with similar issues for 10 whole months. And I don't mean post-sprout carnage.
All-important depth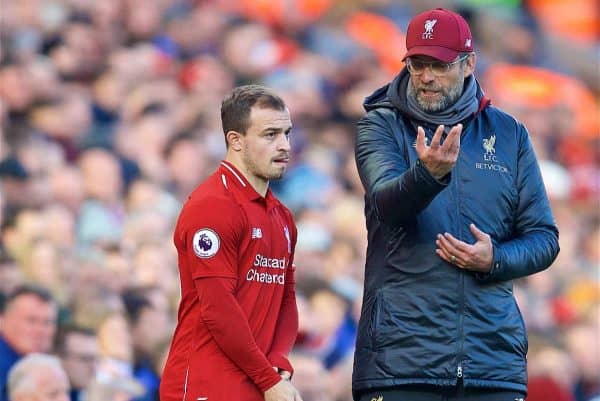 It has been said since the early dawns of time—namely the Premier League being invented in 1992/93—that Liverpool have never had enough strength-in-depth to win the title.
Not winning it since then doesn't half back up that theory, yet now there is a growing weight of evidence so say maybe we do.
If Liverpool win at Wolves and beat Rafa Benitez's Newcastle on Boxing Day, they will have beaten the entire league bar three draws against rivals Man City, Chelsea and Arsenal.
They haven't been able to do so simply because Klopp has got a strong starting XI, but because he's got both game-changers and quality cover on the bench.
Eight goals—seven in the Premier League and Bobby Firmino's priceless winner against PSG in the Champions League—have been scored by subs. Most have been vital.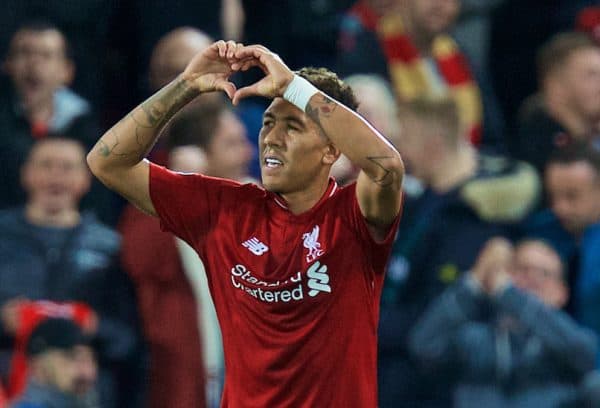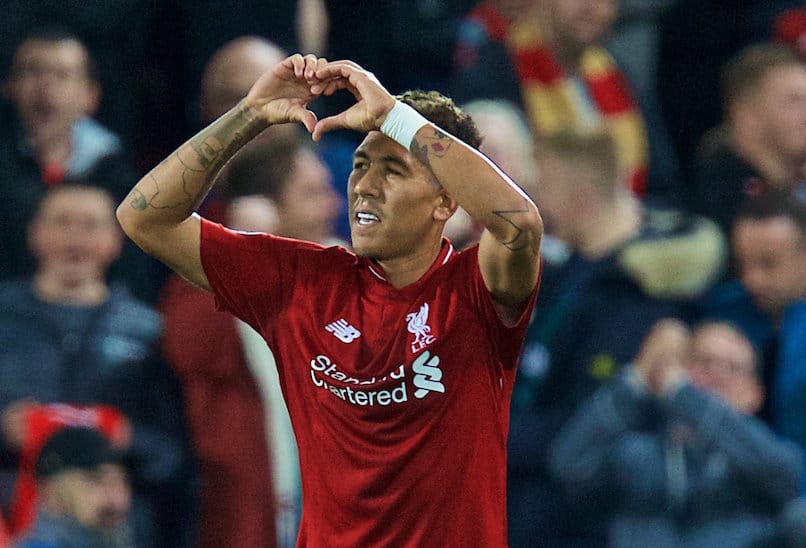 Daniel Sturridge's stunner at Stamford Bridge looks even more important since Man City's defeat there and we may look back at Divock Origi's hilarious winner at home to Everton as the goal that kick-started Liverpool's momentum, following defeat in Paris the previous midweek.
Firmino's goal after coming on at Burnley shouldn't be overlooked for importance either and last weekend we saw Xherdan Shaqiri come on and score twice against Manchester United, having pepped the team up like he was a walking, talking, goalscoring energy drink as soon as he set foot on the Anfield turf.
I'm not saying that two-goal impact should earn him legendary status, but I'd like to see four Shaqiri statues made of Toblerone replacing the Anfield corner flags on Boxing Day, particularly as he'd said the following to me for an interview we published in the Official LFC Matchday Programme that very day.
"I like these kinds of games. I like big games and I love playing in the big atmospheres, love it.

"I think in these big games you can grow up. You can show your quality and how good you are.

"To compare with the best – which for me is a very important thing – you have to perform at the highest level on the pitch in games like this. It is very important to me to be there when you have to be, to deliver in these very important games.

"I will try to score against Manchester United again."
Both ends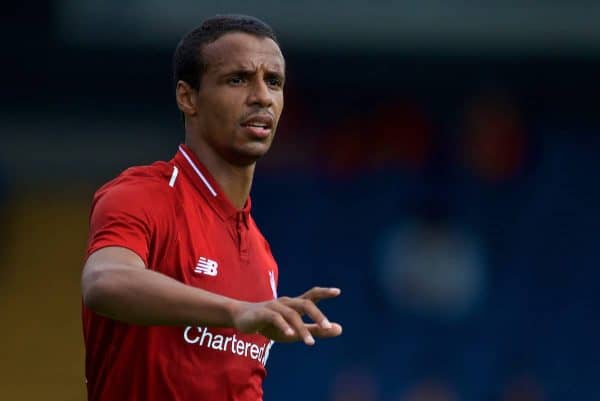 Aside from those who made a goalscoring impact in recent weeks, we've seen both Joel Matip and Nathaniel Clyne come in from out of the cold and play like regulars in defence.
We've seen James Milner operating at right-back, left-back, quarter-back and bringing sexy-back, and Fabinho proving how much he benefitted from being given time to adjust by Klopp, just as Andy Robertson and Alex Oxlade-Chamberlain did last year.
It completely baffles me why Klopp has had criticism for not playing Fabinho more often sooner (a big hello to the Anti-Hendo Branch of the Liverpool Social Media Club), particularly as the Brazilian looked like he was running in treacle against Chelsea in the League Cup and could've prevented Napoli's later winner had he covered the space behind Robertson like he was supposed to.
But this is one of the problems Klopp has got with having a big squad to manage.

Whatever starting XI he announces, particularly when he rotates for fitness and tactical reasons, is always met by complaints about who isn't playing.
This completely ignores the reasons behind the decisions and the impact some of those players have made—and can do again—from the bench.
It's hard enough for Klopp trying to keep his 24-man squad (how long until Dom Solanke is appearing on milk cartons as a missing person?) and emerging young talents, happy without constantly being questioned by his supporters.
Not least when Liverpool have made their best start to a league season in 126 years because of how well he is using his squad!
We'll only know in 2019 if Liverpool have enough strength in depth and quality to dethrone the Spanish King of Amazon Prime, but if the Reds are to win a Premier League title, the entire squad must contribute—so it makes no sense to criticise Klopp for using them.