For the third time in a decade, Liverpool were top of the tree on Christmas Day. But this season doesn't just feel different, it is different.
In 1996/97, we were top of the league after 19 games, 3 points clear of Arsenal who had a game in hand. But after those 19 games we had only 38 points; 13 less than we have today. We had drawn 5, lost 3 and conceded 18. We finished 4th, 7 points off the pace with 68 points from 38 games.
In 2001/02 after 19 games we were 2 points behind top spot but with a game in hand. We had 37 points, had lost 4 games, had scored 29 and conceded 19.
In 2008/09 we were top with 42 points after 19 games, a single point clear of Chelsea. That's 9 points less than this season. Our goals against was impressive that season with only 12 conceded in those 19 games. As good as it was, it's still almost double the 7 we have conceded so far this season. We'd also scored 30 goals; this season it's 43.
In 2013/14 we were top at Christmas with 36 points from 17 games and level pegging with Arsenal. But by the time we had played 19 games, we were 5th, still on 36 points, 6 points behind Arsenal, 5 behind City and a point behind Everton. That's 15 points less than we have today after 19 games; we had also conceded 23 times.


So, versus those 4 other 'top at Christmas' seasons, we are:
13, 14, 9 and 15 points better off respectively.
In those 3 seasons, we were only a maximum of 3 points clear of the second place team at Christmas, and that team had a game in hand.
In terms of goal difference, we are +18, +26, +18 and +15 better off today.
In none of these previous seasons were we unbeaten at this stage.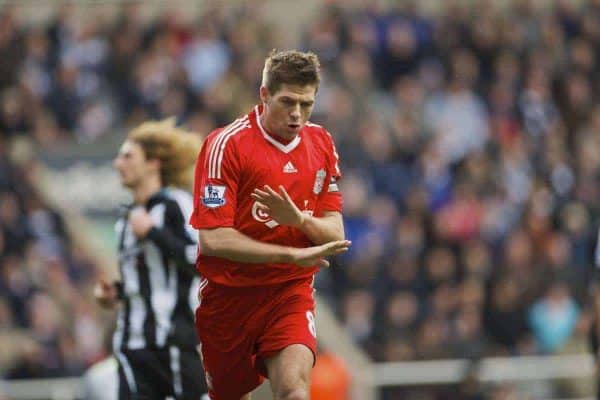 After the Boxing Day dismantling of Newcastle, the Christmas lead of 4 points is now a much more compelling 6 points. It's just rewards for our best ever start in 126 years, and the best defensive record of any team after 19 games.
We have 12 clean sheets in 19 league games and not a single team has scored more than a single goal against us.
The last title triumph in 1990 was won at a canter with a now modest 79 points; enough to be 9 points clear of 2nd place Aston Villa. That season we drew 10, lost 5 and conceded 37 times. We won 23 games that season.
Compare that to today; with exactly half a season gone we already have 16 wins, 51 points, 3 draws and zero defeats; an astonishing 7 goals conceded.
There is new-found belief this season; a steely determination and single-mindedness not seen for too long. We have shown a remarkable ability to snatch draws from the jaws of defeat, snatch wins from imminent draws, and have those season-defining 'wow' moments on a consistent basis.
What price the Origi moment now? Or the Sturridge worldy? Or the Mahrez rush of blood? The Alisson saves at critical times at Chelsea, Everton and Burnley? Shakiri's deflected shots that didn't hit the Kop, but nestled in De Gea's net. Hell, we even got given a penalty at home and scored it.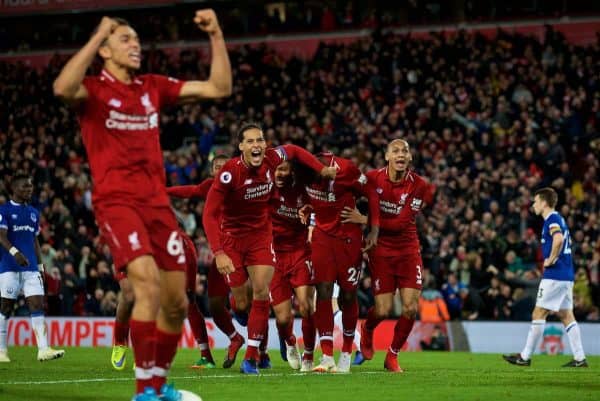 We've been called 'lucky.' This isn't luck. There's a centuries-old proverb that states "Diligence is the mother of good luck." It remains true to this day. No-one is more diligent than our manager.
Another more modern interpretation is "the harder I work, the luckier I get." Massive talent aside, does any team work harder than this current Liverpool team?
History has told us that this is what teams that win titles do. Great teams always seem to have remarkable luck because they generally dominate games, play on the front foot and never give up or lose hope when others see only a lost cause.
Sturridge scored that goal against Chelsea because he and his team mates never gave up. There was a belief that we could get something from the game where for too long and for too many seasons there was an acceptance that we would not.
Alisson made those saves because he is a world-class goalkeeper. Name a title-winning team whose keeper didn't win them a hatful of points at critical times? He doesn't get lucky, he gets his positioning right.
The incredible 12-month turnaround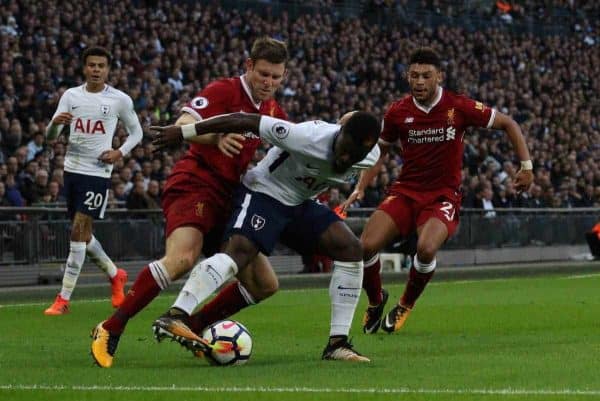 After 19 games last season, Man City were 13 points clear of the team in second place, and 20 points ahead of us in fourth. They eventually claimed the title by a staggering 19 points. We finished fourth, 25 points behind them and with a head-to-head goal difference of -33.
So, for us to try to even match City this season there would have to be a turnaround of extraordinary and epic proportions; a 26-point turnaround to be exact.
After 19 games last season, we were 20 points behind Man City who were also +30 ahead of us in goal difference (+48 versus +18)
After 19 games this season we are 7 points ahead of them; our goal difference is identical (+36)
So, of the 26 point turnaround required to overtake last season's champions, we have thus far made up 27 points on them in just 19 games.
We are 16 points better off; they are 11 points worse off.
But more important than comparing us to them, what about our own performance:
We have scored 2 goals more, but conceded a massive SIXTEEN goals less.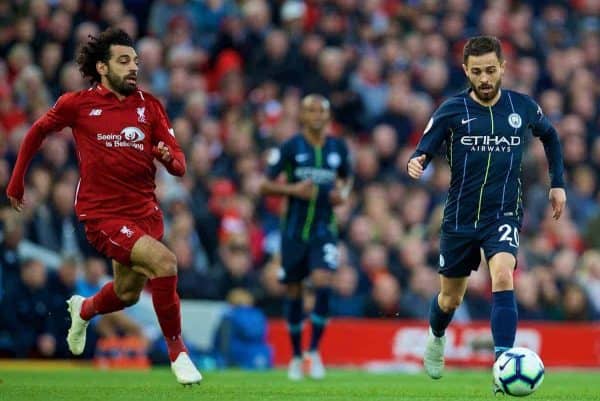 Last season we won 9 away games all season; we have so far won 8 of the first 10.
Last season we lost 5 away games. With 9 away games left to play we are yet to taste defeat.
Last season we dropped 25 points in 19 away games; in 10 away games so far this season we have dropped 4.
Last season we dropped 14 points at home throughout the season; in 9 home games so far this season we have dropped 2.
PL points compared to halfway in 17-18:
Liverpool ??16
Spurs ??11
Man City ??11
Chelsea ??1
Arsenal ??4
Man Utd ??10
Leicester ??1
Everton ??1
West Ham ??10
Watford ??5
Bournemouth ??10
Brighton ??1
C.Palace ??1
Newcastle ??1
Southampton ??4
Burnley ??20
Huddersfield ??12

— Sky Sports Statto (@SkySportsStatto) December 27, 2018
Of course, the only statistic that truly matters is points on the board. Well, we have 6 more than Spurs and 7 more than Man City.
There is not a single Liverpool fan who believes we have the title in the bag; but I doubt there is a single fan without genuine belief and hope in their heart.
What is an indisputable fact, is that since 1990 – even in those 'near-miss' seasons – we have never been in a better position at the midway point as we are today.
Bring on Arsenal.