Steven Scragg is remaining optimistic despite Liverpool's first Premier League reversal of the season—and says you should be, too.
Take a deep breath. While a 10-point, or even seven-point, lead would have been better than a four-point advantage, there are still plenty of reasons to be cheerful.
Don't get me wrong. It is tempting to slip into meltdown mode after seeing Liverpool lose at Manchester City.
Or at least it should be.
Philosophy

Personally, I'm quite philosophical about the situation.
We have 17 league games to go and we harbour a healthy lead at the top of the table.
If Liverpool had a four-point deficit right now and were anxiously looking toward a February where we had to face Arsenal, Chelsea and Everton, as part of a fixture-congested two-month span, then I'd be expecting the worst.
This isn't Liverpool's February however, this is instead Man City's February.
No disrespect intended to Burton Albion—and it would be entertaining if the Brewers made it past Pep Guardiola's side to reach Wembley—but City will probably be throwing a League Cup Final into that concoction too.
All the while, remember, fixing their attention toward a Champions League quarter-final and possibly still being in the FA Cup.
Prepare for late-January, or early-February, chat from City fans of winning the quadruple.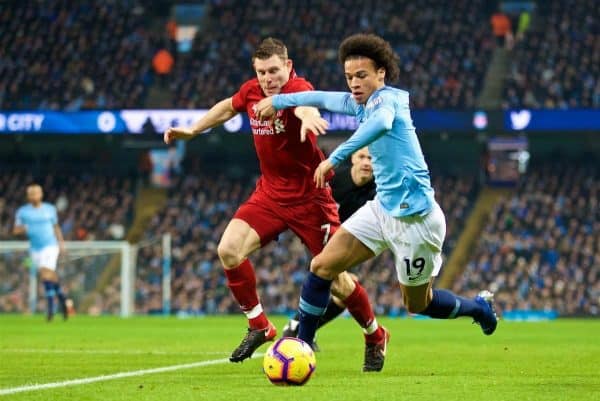 However, you know what? If Liverpool are still four clear at the top at the end of January City go on to win the league, then they will deserve to do so.
And yet: If Liverpool win their next three 'theoretically winnable' Premier League games, then I'm sticking my neck out and crowning them the 2018/19 Premier League Champions elect.
The trick for Liverpool here is to ensure that on the back of a first league loss of the season they don't go on to have a January to mirror City's December, after they cashed in their unbeaten start to the league season and lost three in four games.
Next Up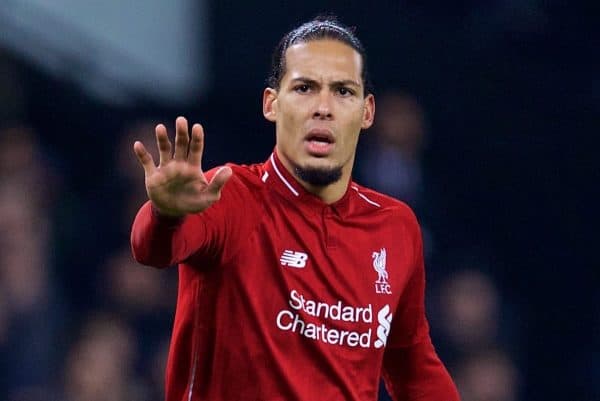 Beyond the trip to Wolves in the FA Cup on Monday, we will then face Premier League encounters away to Brighton and at home to both Crystal Palace and Leicester City, before January draws to a close.
Dependent upon how we fare at Molineux in the FA Cup, that means the remainder of our opening month of 2019 might amount to no more than four more games, while the three teams directly behind us are having to throw out League Cup semi-final shapes, with an added final highly likely to be contested by two of them at the end of February.
Three 'theoretically winnable' Premier League games? A simple theory that could be more difficult to pull off in practical terms?
In the wake of losing at Chelsea in early December, Manchester City swiftly followed that up with further defeats to…Crystal Palace and Leicester City.
What we will be looking for here is that we don't match that pattern.
The great Liverpool title-winning teams of the past used to absorb the occasional defeat here and there, yet what they did was mark the end of an unbeaten run by immediately launching themselves into a new one.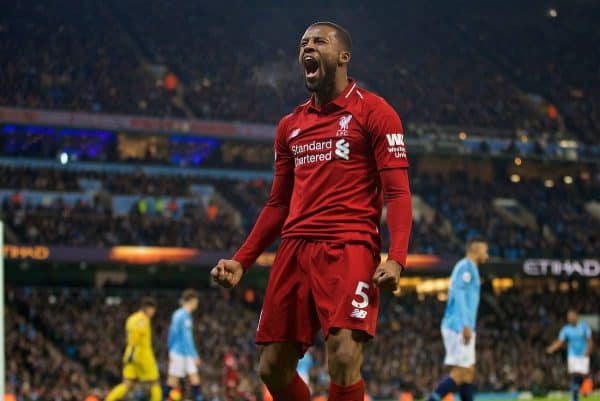 Jurgen Klopp's brand of 'angry football' is perfectly suited to this type of response, but Liverpool's generation-old propensity of mental weakness in the face of a setback offsets this.
Over the course of those next three league games, the coin will be spinning and luck will have no say about which side it lands on.
It can land with the image of Klopp facing up, but for that to happen a great deal of focus will be required. We will need to channel the disappointment of losing at the Etihad in the most positive way possible.
Finger-pointing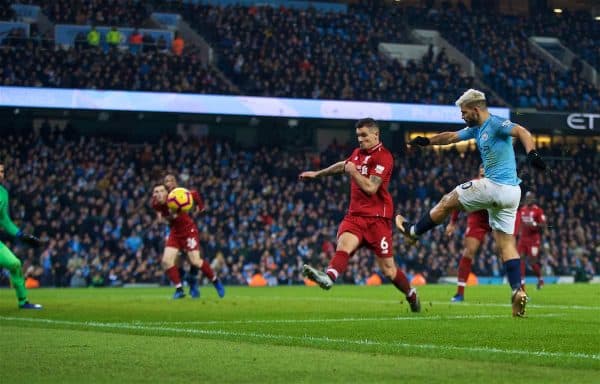 The automatic recall for all football supporters in the wake of a loss is to seek out the reasons why, to identify those who were most culpable.
Dejan Lovren was swiftly rounded upon, while others pointed at the deployment of a 'flat midfield'.
This wasn't the 5-0 of last season though and while Manchester City should hold the upper hand when it comes to possession and usage of space in their home games, there wasn't that much we did wrong in our approach to the fixture.
It took two very good goals to beat us.
We kept our cool, we remained calm, even on the two occasions we fell behind.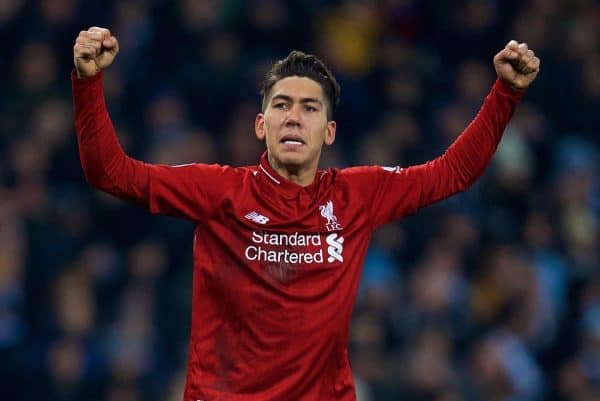 We genuinely scared them when we had the ball in the final third. Look at the disarray between City's goalkeeper and defence when Sadio Mane hit the post and the resultant ridiculousness that brought us to within 11mm of scoring the opening goal of the game.
Look at the goal we did score.
The width of the goalpost though.
While we hit the post and the rebound didn't find the back of the net, City hit the post and it did find the back of the net.
This game dealt in the finest of margins, not insurmountable chasms. The destination of the title race is still up to us, if we choose it to be so.
I'd even say that we are potentially one positive response and three games from a path to greatness.