Liverpool are in the midst of their most serious title challenge of the Premier League era—now are January additions needed to keep it going?
An incredible run of form across December leaves Jurgen Klopp's team top of the table and seven points clear of Man City.
While Thursday's game at the Etihad is the current focus, it won't decide the title, and the entire month represents an opportunity for the boss to add to his squad if he sees the need—or to let go of any who aren't contributing.
So what do the fans feel should be happening? Last winter's signing of Virgil van Dijk had a monumental impact on the team's fortunes, even with Philippe Coutinho's departure taken into account.
Should the same happen again (on the incoming side, at least) in 2019?
This Is Anfield's Karl Matchett (@karlmatchett) spoke with Matt Ladson (@mattladson), Jack Lusby (@jacklusby_), James Nalton (@JDNalton) and Jonathan Higgins (@Jhiggins3) to find out what the plans should be around Anfield this month..
Do the Reds need to strengthen to maintain the title tilt?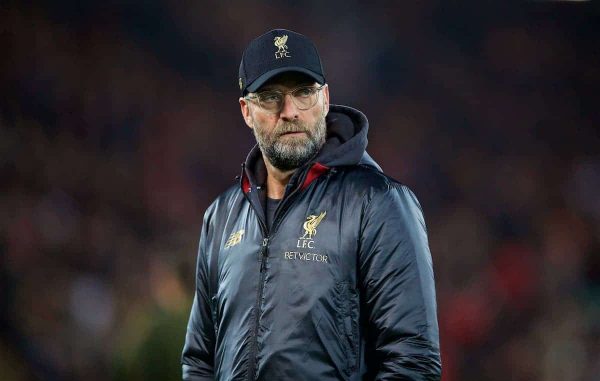 MATT: Do we need to strengthen? Probably not. But would it good to if the opportunity is there? Absolutely yes.
Previous title challenges have seen us fail to add in January and it would massively hurt if we fell short this year after an injury crisis that may have been avoided had a new signing come in.
That being said, I do not expect us to sign anyone this month and I'm okay with that.
JACK: I'd agree with Matt. Not convinced any additions are necessary, but if there's an opening to genuinely strengthen the squad, go for it.
Looking back to 2014, when there was a clear need to bolster the squad to keep the challenge going, we're clearly much better off this time around.
But if the right candidate presents themselves, why not?
JAMES: At the moment you would say not, given that they regularly have the likes of Shaqiri, Keita, Fabinho, Henderson, and Sturridge on the bench, but they are an injury in one or two key areas away from making fans worried.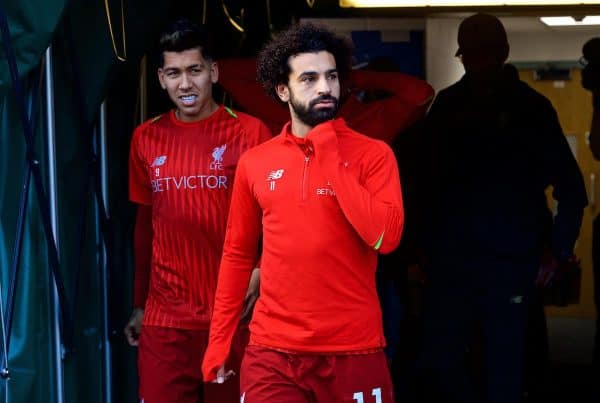 JONATHAN: If you listen to Jurgen Klopp he will tell you we have all that we need. However, I don't think this is fully the case.
While I have no doubt, this current squad is good to enough to maintain the title challenge, should any of the front three become unavailable there is a drastic drop in quality.
It's the one area of the pitch that where there has been little to no rotation.
In an ideal world I would like to see a new striker, attacking midfielder and left-back. Not asking for much, but hey we all can dream.
KARL: I don't think it's a necessity. Last year we were still building; I'd trust this squad to go on and see the job through even into next season to be honest.
If we don't buy, I won't be worried. If we do buy, I don't expect the new face to be a massive addition to the XI for this precise season.
If so, where and why? What's the order of preference if multiple signings are needed?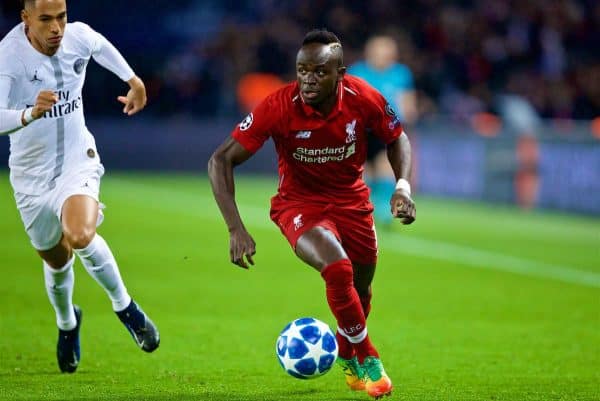 MATT: If we were to sign anyone, it would be an attacking player for me, someone who can play on the left in order to rest Mane.
I'd expect that's more for the summer though.
If we retain interest in Ryan Sessegnon, that would be a good signing as he could cover for both Mane and Andy Robertson down the left.
JACK: Multiple signings aren't needed, but another forward would be the obvious choice.
The prospect of losing any of the first-choice front three, and particularly Salah, could derail the title challenge, and having a top-class rotational option along with Shaqiri would be ideal.
I guess, if need be, a more experienced backup left-back and a more durable centre-back would be useful too.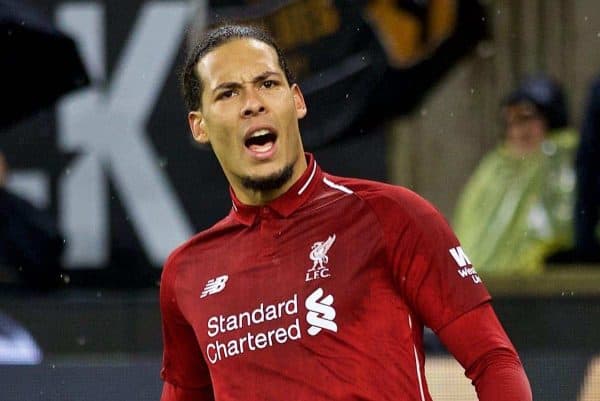 JAMES: The obvious worry would be if Van Dijk suffered an injury which kept him out for a run of games.
The club don't have another player in that left-sided berth who has looked anything like the player the Dutchman is, and though it's unrealistic to expect to have a backup player with Van Dijk's quality, a reliable older head or an already assured younger player who could deputise for him and Gomez in the future might be worth looking at.
Elsewhere it would probably be worth signing a utility forward if the right player became available.
Liverpool should be looking for the next Son Heung-min: a hard-working, skilful attacker who can play through the middle as well as out wide. Or is Harry Wilson that man?
Sturridge is a great option to have down the middle in cup games, but they also need someone more versatile in reserve. Seeing as they are now playing 4-2-3-1, a modern day No 10 might also be worth looking at…

JONATHAN: With the change in system this season Mo Salah has pretty much become the only main centre-forward, so whether it happens in January or not it is imperative that new striker is added.
I hear that Timo Werner lad is decent.
Similarly, a new attacking midfielder that can link the midfield to attack is required, in the mould of a certain Coutinho/Fekir.
Oxlade-Chamberlain became that player towards the second half of last season prior to his injury and will be next season before we see him back to his consistent best.
Moreno's days are numbered after that ill-advised interview. I know Clyne has played some cameo roles there recently but you would have to imagine a new left-back is on the shopping list also.
KARL: An addition in attack would be the only real consideration for me; if both Dom Solanke and Divock Origi are to leave (and they should) then we'd be light.
I know we look short at centre-back at present but they are short-term injuries and we have four players to cover that exact eventuality.
In midfield it's the same, enough to see us through if even two or three have spells on the sidelines.
If Salah or Firmino go down injured I'd worry, and there's no replacing Van Dijk if he's out anyway, so it's just the option of a versatile forward who can play through the middle or out wide.
What about outgoings—should any members of the current squad be moved on?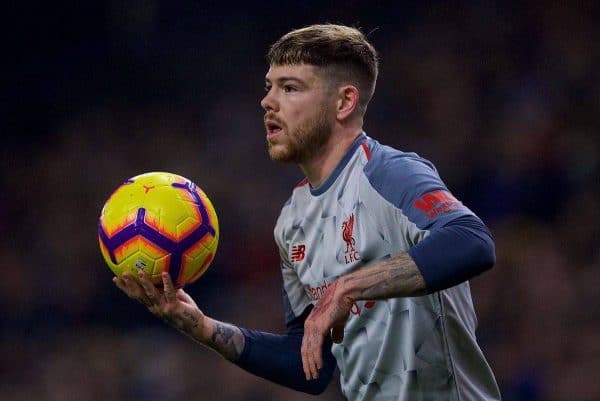 MATT: I wouldn't let Clyne go, but if Moreno hasn't agreed a summer move then we should take some money for him while we can.
I'd be fine with allowing Solanke out on loan, but probably wouldn't loan out Origi just in case we progress in the FA Cup and need some depth to rest key players.
Although, if Rhian Brewster is back as scheduled – due to be in full training in January – then perhaps Origi can leave, loan or permanent.
Beyond that, there's a few youngsters like Pedro Chirivella (is he still a youngster?) and some lad in the under-23s called Lazar Markovic who can definitely leave…
JACK: Largely for their sake, I'd suggest Moreno, Chirivella, Origi and Markovic all be allowed to move on, but it'd be remiss to deplete the numbers for the sake of it—particularly as none would raise a significant fee.
More importantly I could see some other youngsters head out on loan: a better fit for Ejaria and Woodburn in particular.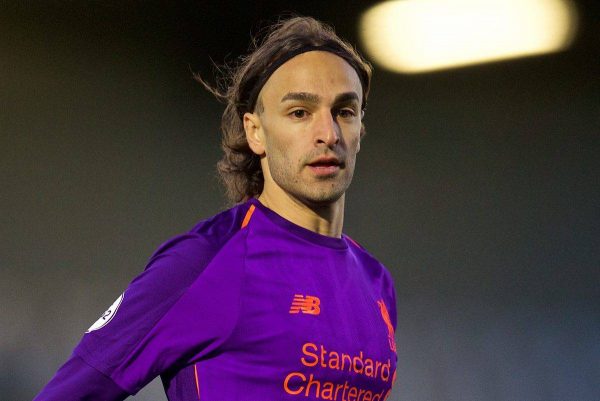 JAMES: They should probably keep all the players who have made first team appearances so far this season, unless there are new arrivals.
Moreno will be off in the summer, and possibly Clyne, but until the then they should give the youth players who could eventually be backup to Robertson and Alexander-Arnold another few months to develop, possibly using them in cup games.
If they sign another forward then you'd think the likes of Origi may want to look elsewhere for game time, and he probably wants to as it is. Loaning out Solanke makes sense, as would a sale with a buy-back clause.

JONATHAN: I guess this is primarily dependent on any future signings, but it looks like Solanke is on his way out.
His derby heroics will ensure he will forever go down in Liverpool folklore, but if a new striker is bought it would sense to allow Origi to move on as his playing opportunities will become even more limited.
Alberto Moreno could very well follow suit and should be moved on immediately if he is causing even a hint of unrest in the camp.
If a new left-back is signed I would let Clyne leave for some regular first-team football also. With Gomez back shortly and a new left-back he would end being third choice full-back on either side with very limited opportunities.
Oh and can someone please take Lazar Markovic off the wage bill?!
KARL: I find it hard to believe that given the context of the season, any seniors will be allowed to leave.
Both back-up full-backs, Clyne and Moreno, will likely leave in the summer but it serves no purpose to allow either to depart now.
Origi and Solanke, permanent and loan respectively, is a perfectly fine pair of operations in attack, particularly if we either recall one of the younger players, Rhian Brewster is in a position to contribute or, as above, we sign someone new.
Nobody else though.
All the backups have to stick it out a few more months!