Andy Robertson had huge praise for Fabinho after his centre-back performance at Brighton and says he's showing the benefits of having settled in at the club.
Liverpool went seven points clear at the top of the Premier League table again on Saturday after the narrow victory at the AMEX.
With injuries leaving Jurgen Klopp short at the back, Fabinho was drafted in for a second straight appearance in the defensive line and excelled, helping keep a clean sheet in the 1-0 win.
It's a far cry from just a month or two ago when some ridiculous rumours went as far as suggesting the Brazilian was unhappy at being out of the lineup earlier in the campaign and wanted a loan move away—which has clearly never been on the cards.
Now team-mate Robertson says Fabinho's integration into the side was just a natural part of what the manager has done all along and says the performance against Brighton showed Fabinho is now up to speed.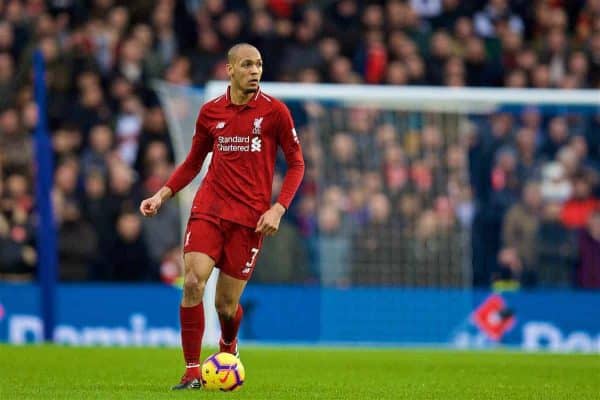 Indeed, Robertson feels several others in the squad have experienced the same bedding-in process, reports the Guardian, including himself.
"I thought he was different class," the Scottish left-back said.
"I think all the lads that have come in have experienced very similar. Me and Chambo [Alex Oxlade-Chamberlain] experienced it last season, Naby [Keita] is experiencing it a wee bit now, Fabinho has experienced it, Shaq [Xherdan Shaqiri] has experienced it."
Rather than leaving those players on the sidelines feeling they have joined a club where they aren't wanted, it's instead a beneficial part of the transition.
Some have come from smaller clubs, or with different levels of expectation on them, and it can take some time to become an Anfield regular, says Robertson.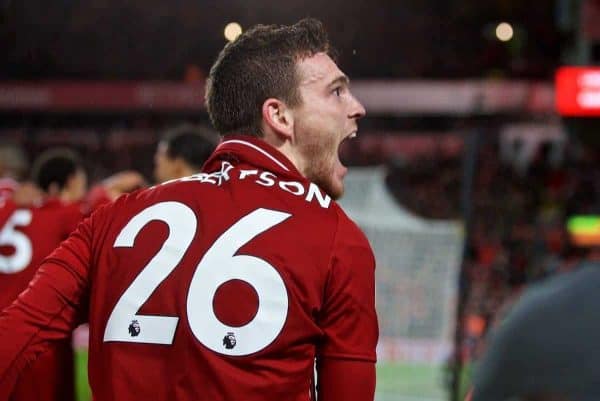 "It's just learning, and of course the massive expectations that come with playing for Liverpool sometimes take a wee bit of getting used to.
"It did for me, and once I got used to it I've not really looked back, in my opinion. Fabinho took his time and now we are getting the rewards from it."
The defender is spot-on in his assessment that he hasn't looked back; indeed, he is one of the most consistent players in the entire squad and a key part of the starting lineup.
Now that Fabinho looks ready to play a much more regular role, there's every chance he goes on to be just as important to Klopp and the Reds.