A Liverpool FC teamsheet featuring this midfield trio has caused plenty of debate in the last year, have we finally seen the back of it?
When the names of Jordan Henderson, James Milner and Georginio Wijnaldum are named on a Liverpool teamsheet, it's often referred to as Jurgen Klopp opting for his 'tried and trusted' midfield trio – but is that really the case?
As ever, there's two sides to the story; one on the one side, they're a reliable, experienced trio of players who know their roles and responsibilities; on the other side, they're a trio who are very similar and don't offer enough dynamism between them.
Klopp has regularly turned to the debatable midfield triumvirate in the past 12 months, particularly since the injury to Alex Oxlade-Chamberlain.
Indeed, when Oxlade-Chamberlain blew out his knee in the early stages of last season's Champions League semi-final at home to Roma, it was Wijnaldum who replaced him to line up alongside Henderson and Milner.
In that game, Wijnaldum got forward quite well, operating in the manner which Oxlade-Chamberlain had made his own in the early months of 2018.
Wijnaldum is often the one tasked with the most advanced role when lining up alongside the English duo, and while he has shown glimpses of improvement, he now seems more effective in a deeper role than as the advanced midfielder in a three.
Mid-table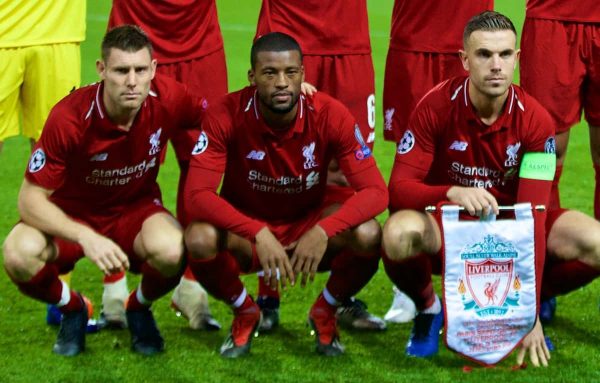 This much-criticised midfield has started most the Reds' big games in the last nine months; Roma away (lost 4-2), in the Champions League final (lost 3-1), away to Napoli (lost 1-0), away to Red Star Belgrade (lost 2-0), home to Man City (drew 0-0), away to PSG (lost 2-1) and away to Man City (lost 2-1).
After the defeat in Paris, Klopp took offence to a question of his midfield being "overrun" saying "I don't see any problems in midfield to be honest."
Words from managers should always be taken with a pinch of salt, and especially in this instance with the boss having signed Oxlade-Chamerblain, Naby Keita, Fabinho and all-but acquired Nabil Fekir in the previous 16 months.
Clearly, there is a problem and the boss wants it improving. That major problem is with attacking output.
According to football coach and stats cruncher Simon Brundish, the midfield of Henderson-Milner-Wijnaldum average 1.66 points per game when playing alongside each other, which would equate to 63 points over a season.
63 points is mid-table. Some might say mediocre.
Last season, Man City's deepest midfielder – Fernandinho – scored five goals and assisted four in the Premier League, which is more than Henderson (1 goal, 1 assist) Milner (0 goals, 3 assists) and Wijnaldum (1 goal, 2 assists) combined.
This season, it's far from impressive either, with Milner on three goals, Wijnaldum on one and Henderson on zero. Milner is the only one with an assist to his name in the league, with two.
New signing Fabinho, despite not starting a league game until October, has the same number of assists (two) as the 'tried and trusted' trio combined.
The problem has become that if the opposition nullify the front three, then Liverpool's midfield are unlikely to provide the goal or creative moment to break them down.
4-2-3-1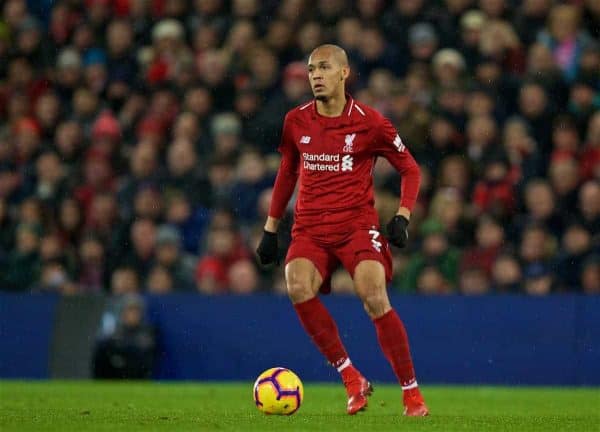 Klopp though has increasingly used a 4-2-3-1 formation in the league this season, which is highly suited to Fabinho, and indeed Keita.
4-3-3 has been used less often, seemingly only when it's a big, usually away, game where the manger wants his senior, "trusted" trio all on the pitch.
But with Fabinho growing in his influence and Liverpool in general looking more effective in a 4-2-3-1 shape, it could well be that we very rarely see the 4-3-3 formation for the rest of this campaign.
It's highly likely that 4-2-3-1 was always the plan for this season, with Fekir as the No.10, but of course Nabil's knee (TM) forced a change of plan in the early months of the campaign.
Milner's role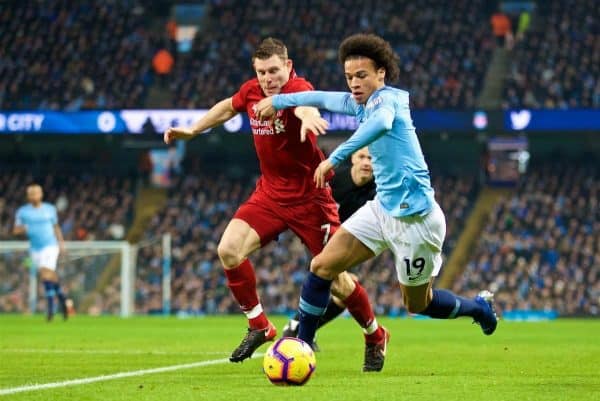 Within a 4-2-3-1 formation and thus a "double pivot" midfield, there's one player who doesn't seem to fit in: James Milner.
Both Wijnaldum and Henderson have had effective games alongside Fabinho, but Milner appears to struggle in such a setup.
And with Nathaniel Clyne being loaned out to Bournemouth, perhaps the rest of this campaign will see Milner as the archetypal squad player and be used predominantly as a backup full-back both on the right and left.
Many would prefer to see Milner used at left-back than Alberto Moreno, while having the 32-year-old as Trent Alexander-Arnold's deputy on the right of defence would mean Joe Gomez can be used solely at centre-back.
This, at least to me, would seem like a more effective use of Milner in the latter stages of this campaign.
Then with Keita, his best use would be predominantly as Sadio Mane's backup/rotation option on the left of the three attacking midfielders.
It would mean Henderson, Wijnaldum and Fabinho rotating for the two slots in midfield and depth in all areas of the pitch.
Perhaps we've finally seen the end of the "tried and trusted" midfield as a trio, but that's not to say they won't still contribute to the team.