Liverpool will head into tonight's Premier League match knowing they can open up a seven-point lead at the top, but the players aren't distracted by that.
That's the view of Sadio Mane, who says the Reds squad is single-minded in their approach of going out to beat every side, regardless of the context of the league table.
The Reds face Leicester City at Anfield on Wednesday and, after Man City lost to Newcastle one day earlier, could stretch the gap at the top significantly.
Mane says the confidence of the players is such that losing isn't even a consideration right now and told LiverpoolFC.com that home-field advantage is huge in the midset of the squad.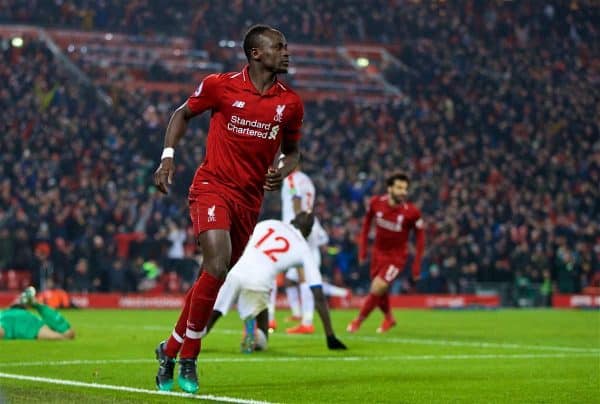 "If you play at home, especially at Anfield, we have in our head that no-one is going to beat us, we're going to beat all of them.
"It's what we try to do. It's very important for us; it's out of our minds to lose at the moment even though it's part of football, we know.
"We know how to sacrifice yourself and do everything to win games. But, to be honest, [the record] is not something in our head. The only thing we focus on is the games coming."
The Reds have only lost once this season in the league, away to second-place Man City, but Mane says nothing can be taken for granted.
City's own result earlier in the week is the perfect example of that—while other teams from lower down the table have also impacted results near the top.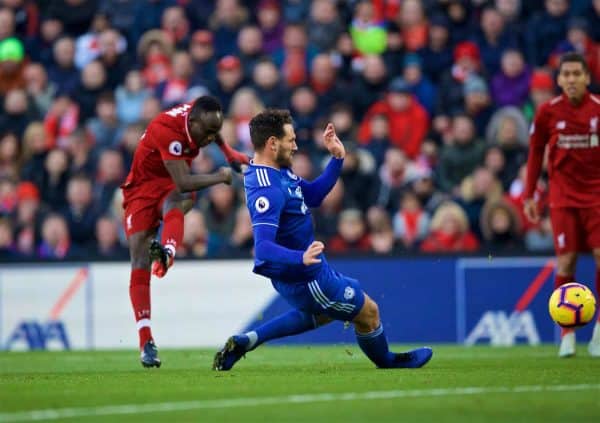 It means that Liverpool have to be right on top of their game regardless of opponent.
"Not only Leicester, you can take the example of Crystal Palace [winning] at Man City," Mane continued.
"For us, it's like we're going to play against City or Arsenal or Tottenham, Chelsea or United.
"We will not give them any chances, we're going to try more than ever to win the game."
It's another example of the brilliant mentality being shown by the squad in the approach to matches, and why fans can be optimistic of another positive result on the night.