As Liverpool prepare for one of their most important Premier League games in recent memory, are Man City fans confident that they can break Reds hearts?
Thursday sees a truly enormous match take place at the Etihad, with the two title favourites locking horns in a potentially season-defining game.
Jurgen Klopp's side lead the champions by seven points, so avoiding defeat would go a long way to securing league glory for the first time since 1990.
City are a wonderful team, however, and they will have total belief in reducing the gap to four points after a comfortable win over Southampton last time out.
Ahead of the crucial fixture, we spoke to City fan and writer Ste Tudor (@SteTudor123) to get his thoughts on how both teams are progressing and who will come out on top on Thursday.
Man City sit second in the Premier League – how happy are you with things at the moment?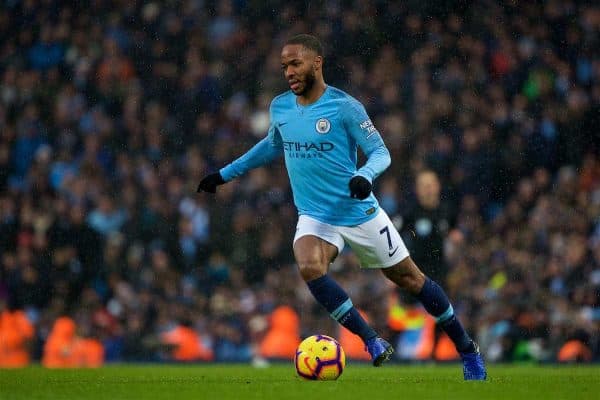 Viewed as a whole, it has been a festival of wonderful football and comprehensive batterings.
But then there's the small matter of a phenomenal Liverpool to consider and they have distorted what would ordinarily be an incredible campaign so far.
What happened to City during that shock blip? Had it been coming?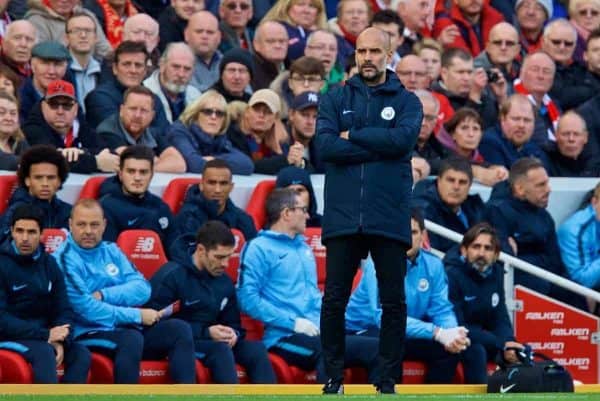 It had definitely been coming and for several weeks City had been getting by largely on their superior quality.
That dip in collective form was added to by a series of injuries on top of Kevin De Bruyne's absence—any team in the world would seriously miss him—with Benjamin Mendy, Sergio Aguero, David Silva and Fernandinho all out, which was always going to have consequences.
The most problematic aspect has been our full-backs.
Kyle Walker has resembled a competition winner in recent weeks, while Fabian Delph and Oleksandr Zinchenko filling in at left-back have reverted to the norm after some outstanding deputising last term.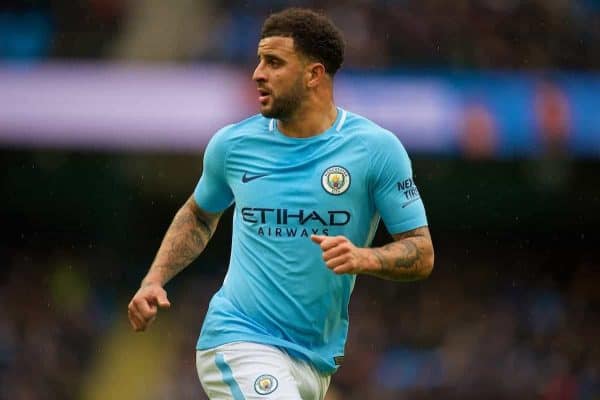 What this has meant is that Leroy Sane and Raheem Sterling aren't getting the support they need, worsened by Silva's absence because he can always be relied upon to provide a dissecting one-two.
Without the necessary overlaps they have resorted to throwing in speculative crosses. We're better than that.
Which three players have stood out most for City this season, and why?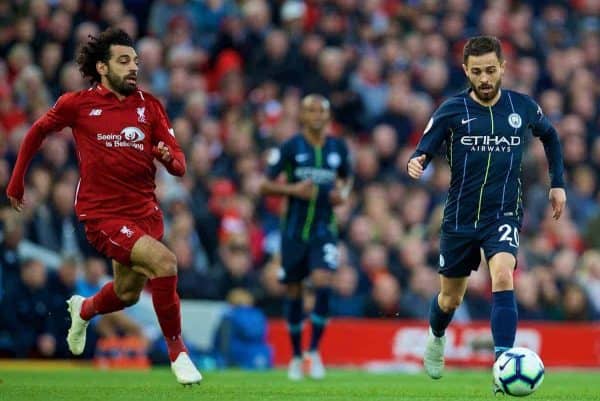 Bernardo Silva's early impact was crucial but he is starting to fade a little now.
Fernandinho was immense and is everything to this side.
Aymeric Laporte has simply been outstanding—partner him up with Virgil van Dijk and have them play for Huddersfield and the Terriers would finish top four.
And what about Liverpool? Exceeding expectations?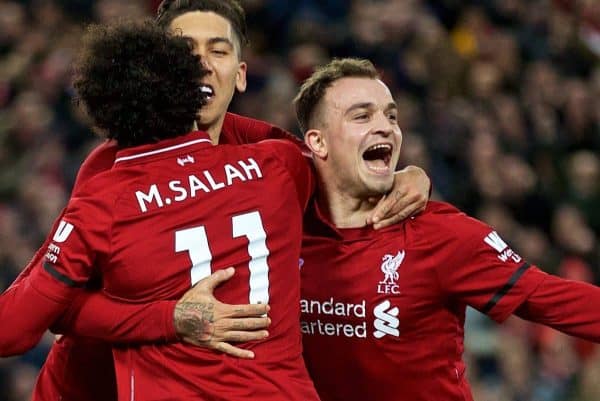 It's fair to say they have exceeded everyone's expectations, being unbeaten in January and with the best-ever Premier League defensive record to this point.
It was almost taken for granted that Liverpool would move up a level after the signings of Alisson, Fabinho, Naby Keita and Xherdan Shaqiri, but nobody could have anticipated to this extent.
They are the most complete Liverpool side for a decade, without question.
Anyone you fear for the Reds on Thursday, in particular?
Salah against Zinchenko isn't a pleasant thought.
Looking ahead to the game, where do you see the key battles taking place?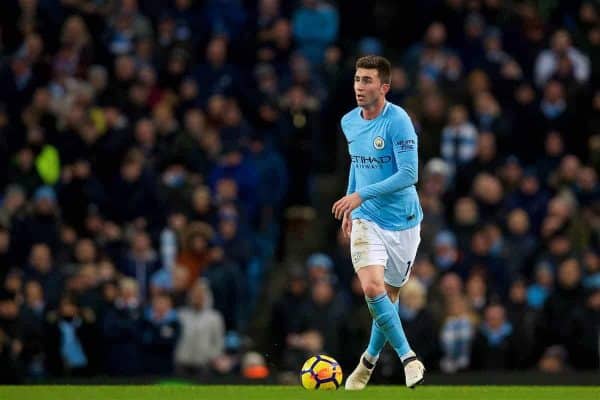 The big games are usually won or lost in midfield but here it's difficult to look past Liverpool's front three and consider how they are dealt with.
Bernardo Silva's deep deployment at Anfield worked a treat but City will be more expansive on Thursday and so it is critical that Laporte and John Stones are peerless throughout.
Hit us with a prediction, both for Thursday and in May!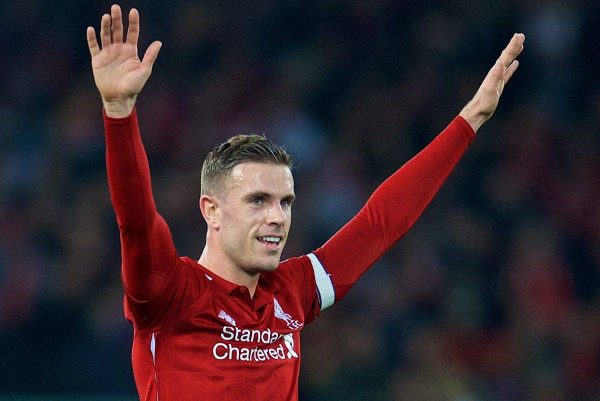 City have been wasteful of late and I'm fearful this will continue. I'm going to go 2-1 to Liverpool with the home side creating the better opportunities.
As for May, my optimistic angel on one shoulder is still piping up but my downbeat devil is no longer responding: he's simply mimicking the words back in a childish manner.