Liverpool take on Man City in a top-of-the-table clash in the Premier League on Thursday, and Jurgen Klopp is predicting a fierce contest at the Etihad.
The Reds are seven points above their closest rivals, sitting top of the league and unbeaten in their first 20 games, but this week take on the reigning champions.
Losses to Crystal Palace and Leicester saw Pep Guardiola's side fall behind in the title race, but got back to winning ways on Sunday as they won 3-1 at Southampton.
The day before, however, Liverpool thrashed Arsenal 5-1 at Anfield, but speaking at Melwood on Wednesday, Klopp stressed that results would have no bearing on this fixture.
"It's one of the most difficult games you can play in the modern football world, away at City," he told reporters.
"We felt plenty of times it's a really strong football team with an outstanding manager, and that's how it is.
"We have to be prepared as good as possible, be brave, full of desire, angry again, all that stuff like in all the other games."
He later added: "Nothing changed. Only the points changed, but not the preparation for the game."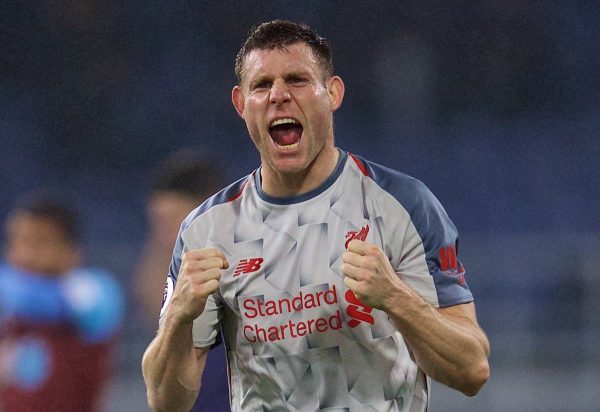 Klopp confirmed that James Milner is back in contention after a hamstring injury ruled him out of the last two games, and described the veteran as a "massive influence" in the dressing room.
Likely to return to action for Milner's former side is Kevin De Bruyne, and despite his obvious influence on City, Klopp welcomed his comeback, saying "everybody who loves football must love Kevin De Bruyne."
The manager was also questioned on the future of Dominic Solanke, ahead of a likely loan move to Crystal Palace this month, but he remained tightlipped over any transfers.
And back on the subject of the title race, Klopp detailed last season's run to the Champions League final as pivotal in Liverpool's transformation from hopefuls to challengers.
"That was the moment when the boys did something really special," he said.
"We didn't win it but the ride there was unbelievable. Since then it feels different, that's true."