Lesser-spotted Liverpool midfielder Allan Rodrigues has joined Fluminense on loan, and if it was down to him, he would stay in Brazil beyond the end of his deal.
Allan has barely stepped foot on a training pitch in a Reds shirt since his £500,000 move from Internacional in 2015, with his only outings coming in behind-closed-doors friendlies.
Instead, the 21-year-old has spent his time on the books at Anfield away on loan, with spells at SJK, Sint-Truiden, Hertha Berlin, Apollon Limassol and Eintracht Frankfurt designed to earn him a UK work permit.
Having traded Frankfurt for Fluminense earlier this month, however, there is little hope of Allan now returning to take up a role in Jurgen Klopp's squad.
And speaking on his unveiling at the club, the youngster made it clear he would prefer to remain in his home country, beyond an initial half-season period that could be extended in July.
"These are Liverpool issues," he explained when asked why his current deal would end three months into the Campeonato Brasileiro Serie A campaign.
"The [Premier League] season ends in the middle of the year, it's different from here. So they made that choice.
"I came to stay, I want to stay. Let's wait and see."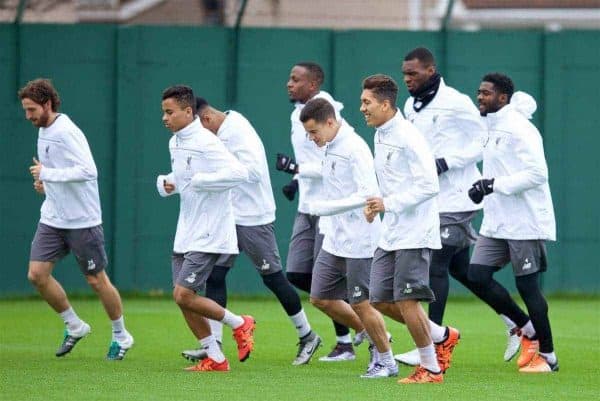 There is no malice intended in these words, merely a more realistic view of his career trajectory, with a lack of opportunities at loan sides in Europe suggesting he would not be eligible to stay at Liverpool.
Allan reflected on his time at the club so far, and the influence of Klopp, who described him as an "outstanding talent" after training at Melwood in 2016.
"It was a good experience, not just in terms of football, but as a person. For having to take in the adaptation, [learn the] language," he added.
"In soccer, it was good to know other cultures, other methodologies of the game. Today I see myself more mature.
"From each country I took something and I'm more complete, but I still have a lot to learn.
"I returned to Liverpool [from SJK in 2015] because the season ends a little earlier.
"[Klopp] had just taken over and selected me to play in a friendly. It was an accomplishment to play with him as a coach.
"But that was in the past. I have to perform for Fernando [Diniz] and for the Fluminense fans. [Klopp] helps me a lot even today."
These certainly sound like the words of a player who has mentally checked out of life on Merseyside, with Allan also acknowledging it was "time to go back," likely marking the end of a frustrating three-and-a-half years.