The Premier League title race enters its final 10-game stretch with Liverpool holding a one-point lead over Manchester City.
Here, Press Association Sport analyses what the statistics can tell us about the likely destination of the trophy.
Strength of schedule
Liverpool and City have four common opponents still to play – Burnley, Cardiff, Fulham and Tottenham – but it is City who have the tougher assignment outside of those fixtures.
While Liverpool face more opponents in the top half, with Everton, Chelsea and Wolves in addition to Spurs, they also have bottom club Huddersfield and 17th-place Southampton on their remaining schedule, along with Newcastle.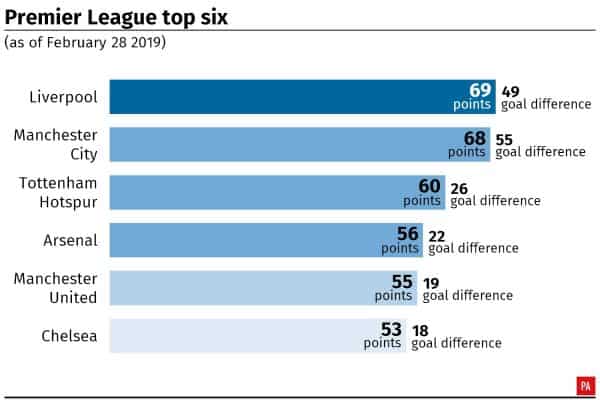 City face just Manchester United, Watford and Spurs from the current top half but also tackle the teams currently in 11th, 12th and 14th – Leicester, Bournemouth and Crystal Palace – and nobody lower than 16th-place Brighton.
Liverpool's remaining opponents have an average of 33.3 points so far this season, with City's opponents two points better off at 35.3.
Key matches
Jurgen Klopp's side face a crucial test of their league-leading credentials this Sunday, when they cross Stanley Park to take on derby rivals Everton at Goodison Park.
Their games against the other sides in Champions League contention both take place at Anfield, with Spurs visiting on March 31 and Chelsea a fortnight later.
By that point they will have played a game more than their nearest rivals, with the trip to Fulham falling on March 17 when City have the weekend off, but could also come under increased pressure as their six opponents are currently averaging 37.2 points – City's five in the same period average just 29.2 and are all in the bottom half apart from Watford.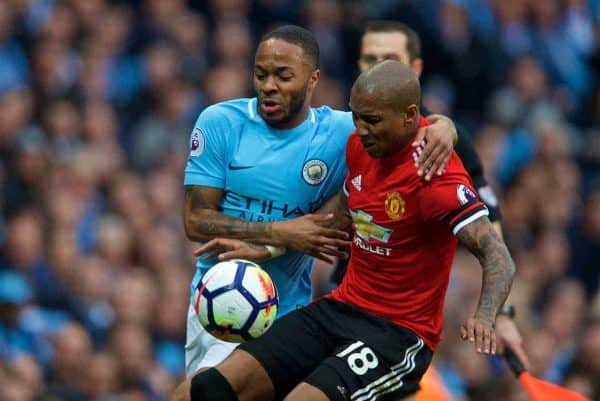 City, though, then face a significant week with tricky fixtures at home to Tottenham on April 20 and away to their own local rivals, Manchester United, four days later.
If the title comes down to the final day, Liverpool have the tougher opponents on paper in the form of Wolves but will be roared on by the Kop. City face a long away trip to Brighton, who could still be battling for survival to add a touch of unpredictability.
What can expected goals tell us?
Expected goals (xG) seeks to measure the likelihood of a player or team scoring from the shots they create, based on an analysis of similar attempts in the past.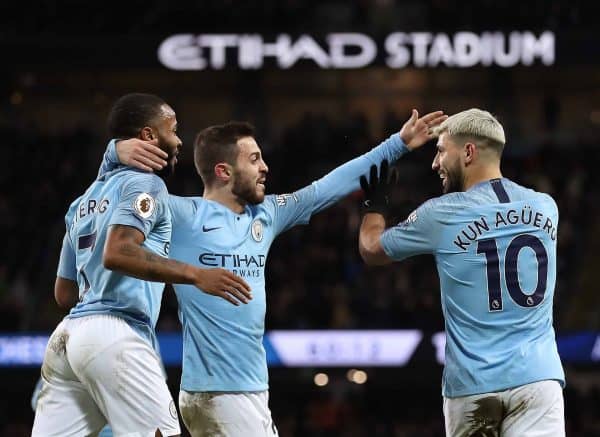 Data from analytics company StatsBomb shows that City have generated shots worth an average of 2.24 xG per game, noticeably higher than Liverpool's 1.89. Both teams have over-performed those expectations, with City averaging 2.68 goals per game and Liverpool 2.29.
Both teams have given up similar defensive xG totals – City 0.76 per game to Liverpool's 0.79 – and are thus averaging over a goal more than their opponents per game, though City's extra firepower will give them hope of overhauling their one-point deficit.
Can Spurs still crash the party?
Defeats to Burnley on Saturday and Chelsea on Wednesday have seen Tottenham slip nine points off the summit and left manager Mauricio Pochettino admitting it is now "impossible to fight Man City and Liverpool".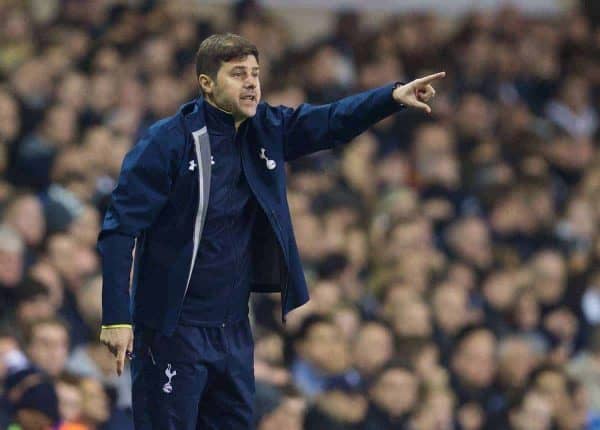 They also face the toughest run-in of the trio, against opponents averaging 39.7 points.
The identity of those opponents is the one factor offering hope – Spurs still have both Liverpool and City to play, albeit both away from home, and wins in those two games appear to be their only hope of closing the gap.
Even before that, they host derby rivals Arsenal on Saturday knowing they must get back to winning ways if they are to prove their manager wrong.