Jamie Carragher and Jason McAteer have been showcasing their finishing ability in Liverpool's Legends Challenge 2019, with some interesting results.
LFC Legends take on a star-studded group of AC Milan players at Anfield next month, in a repeat of both the 2005 and 2007 Champions League finals.
There has been plenty of promotion for the event in recent weeks, with former Reds players conducting an open training session earlier this month.
Carragher and McAteer will be two prominent figures at Anfield, with their competitive streak always likely to shine through.
McAteer's was evident in a recent Star Sixes meeting between the Republic of Ireland and England, when he clashed with Michael Owen and received a red card.
The former full-back and Carragher have taken each other on in the latest Legends Challenge, in which they can have a maximum of two touches to bury a finish.
They have a minute to score as many goals as possible and it makes for great viewing.
McAteer does well to find the net on four occasions, considering he has a screaming, off-putting Carragher in the background.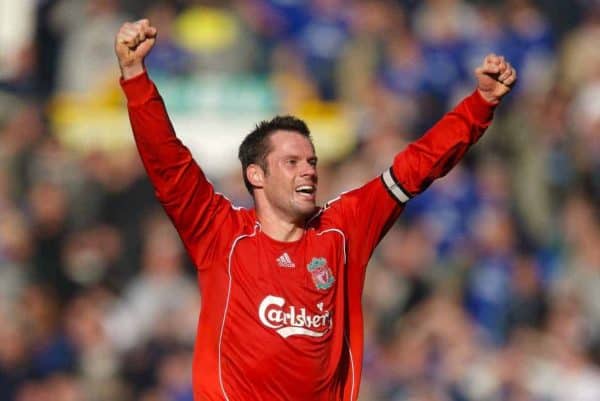 But it is Liverpool's second-highest appearance maker in history—who scored in his own net than at the right end during his Reds career—who takes home the prize, finishing five times late on, including one scorching strike.
Needless to say, Carragher loves every minute of it, while McAteer is left thinking about what might have been.
LFC Legends vs. AC Milan Glorie takes place on Saturday, March 23, with kickoff at Anfield at 3pm (GMT).
A host of great players will be on show, from Robbie Fowler and Ian Rush for Liverpool to Milan greats such as Paolo Maldini, Andrea Pirlo and Kaka.