Alex Oxlade-Chamberlain is set to make his first appearance in more than 10 months next week as he continues his comeback after a long-term injury.
The Liverpool midfielder exited the Champions League semi-final first leg against Roma after making a tackle which resulted in devastating knee ligament damage.
Since then he has had a lengthy rehabilitation after an operation, but his return to fitness has come some months earlier than even the most optimistic expectations.
Now it's a case of reaching full training levels and getting some match fitness, and Goal's Neil Jones reports the first step toward the latter will come over the next few days.
With the U23s playing two games in four days, Oxlade-Chamberlain is slated to feature in one—potentially as soon as the mini derby on Monday, when the Reds host Everton at Anfield.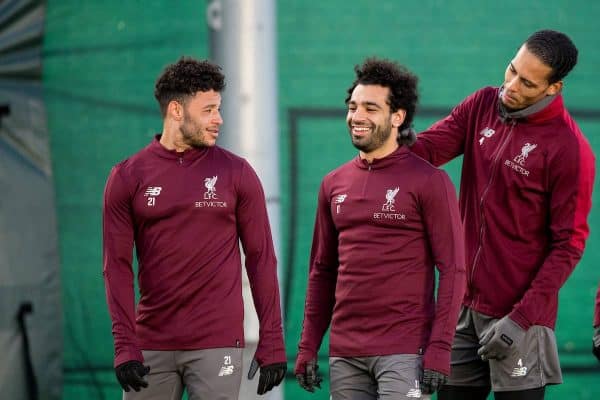 Failing that, he'll be involved against Derby County on Friday, as he moves closer to offering the Reds another option in midfield before the end of the season.
Oxlade-Chamberlain has been included in the squad list for the Champions League knock-out phase and played an increasingly influential role for Jurgen Klopp's team before his injury last season.
The manager recently revealed that Oxlade-Chamberlain was doing about "70 per cent" of the same training sessions as the rest of the squad and that there had, thus far, been no averse reactions to the increased workload.
The boss was also mindful, however, that there must be a long-term view with Oxlade-Chamberlain's return after such a serious injury.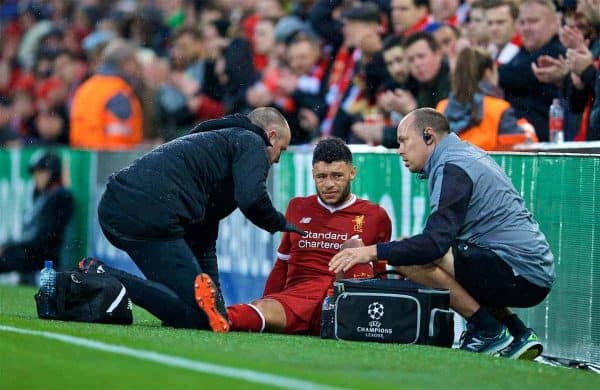 "We have to prepare him for his entire career, not just one particular game. When he's in training it looks very nice," Klopp said.
This next step of featuring in a competitive match will be a huge milestone for the 25-year-old and it will surely offer as much of a boost to his team-mates as it will to Ox himself.