Bayern Munich were dealt mixed injury news as they held training on Tuesday, and this appears to have become worse as Arjen Robben struggles with his calf.
It was reported on Tuesday that Robben, Franck Ribery and Leon Goretzka had all returned to training ahead of Bayern's home clash with Wolfsburg on Saturday.
David Alaba (tendon) and Kingsley Coman (hamstring) missed the session, however, while Corentin Tolisso (ACL) continued to work alone as he recovers from long-term injury.
But while Robben's involvement was initially considered a positive, German outlet TZ revealed later in the evening that the Dutch winger had in fact been forced off the field midway through.
Robben is said to have lasted an hour with the rest of the squad, but this is another setback for a player who has not featured for Bayern since November.
With concerns over Alaba and Coman, Niko Kovac's options for the second-leg tie could be restricted further, and this is exacerbated by suspension for Joshua Kimmich.
If Alaba misses out, this would leave Bayern without both of their first-choice full-backs, with Rafinha primed to start at right-back and no established backup at left-back.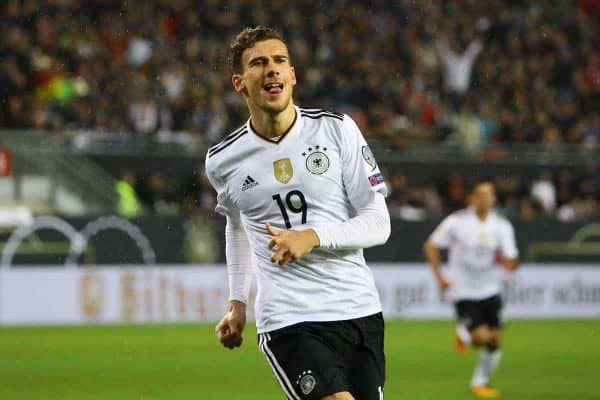 Goretkza filled in for Alaba in September's 1-1 draw with Augsburg, and speaking after that clash the natural midfielder reflected that it "certainly wasn't a good game of mine."
"I think it was clear from the outset that I would not be like David Alaba and put one cross after the other in the box with my left foot, and I wanted to do a good job defensively," he explained.
"You do not have any automatic mechanisms to fall back on, so you think more about it."
Meanwhile, if Coman and Robben are both sidelined, this could leave Kovac relying on Ribery to line up on the opposite flank to Serge Gnabry, who signed a new long-term contract with Bayern on Tuesday.
Thomas Muller is also suspended for the second leg, having already missed the 0-0 draw at Anfield after his sending off against Ajax in the group stage.
Bayern have no other injury worries at this stage, but facing the possibility of a high-profile tie without Alaba, Tolisso, Muller, Robben and Coman, with a returning Goretzka out of position, could be an issue.