Jurgen Klopp has claimed Liverpool have no plans for an influx of big-money signings this summer, with the focus instead on developing his current squad.
The Reds spent a combined £170.5 million to bring in Alisson, Fabinho, Naby Keita and Xherdan Shaqiri ahead of this campaign, with a further £75 million outlay to sign Virgil van Dijk in January.
Alisson, Van Dijk and Fabinho in particular have had a significant impact on the club's fortunes, providing a new, much-needed spine to the side.
There are few weaknesses in Liverpool's first-choice starting lineup now, and though it can be argued that another goalscoring midfielder is required, the imminent return of Alex Oxlade-Chamberlain should be noted.
And Klopp has stressed that there is unlikely to be another major spending spree in the summer, as he looks to preserve the core of his squad and "develop them all together."
"I don't want to talk exactly what we will do, but I don't think this is a team at the moment where we have to spend the big money or whatever," he explained.
"The best way to do it is bring together a group of players, try to develop them all together and then stay together for a while.
"And that was maybe the main problem of Liverpool for the last decade.
"When they had a good team after a season they went all over the world. That will not happen this year, for sure."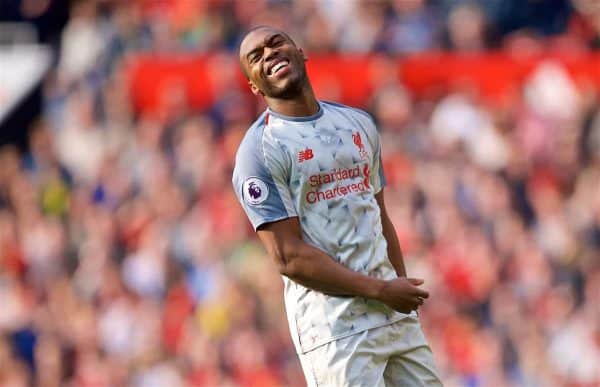 Liverpool are, of course, still expected to dip into the transfer market, with Alberto Moreno and Daniel Sturridge among those likely to leave as their contracts expire.
Simon Mignolet and Divock Origi could also depart, while there are question marks over the long-term future of Adam Lallana too, despite his impressive return to the fold against Burnley.
All five are squad players, however, and therefore the plan will be to replace those leaving with lower-cost signings, or even promotions from the academy.
Adam Lewis and Rhian Brewster are both reportedly in line for bigger roles, which could see them take the place of Moreno and Sturridge if Klopp has enough faith in his youngsters.
However, a caveat to the manager's claims must be added, as telling reporters of his plans to sign a high-profile player in the summer would both undermine the club's business and the progress of the squad this season.
It is still impossible to rule out the addition of another big name, particularly given the failed pursuit of Nabil Fekir.
But more encouraging is that there is a resolve not to part ways with any key men.