With the Premier League title race now entering its final straight, we asked fans of the other 19 clubs which of Liverpool or Man City will clinch glory in May.
The international break has frustratingly halted domestic action for the time being, but the drama on offer in the coming weeks will more than make up for it.
Liverpool are two points clear of City ahead of their return to action, although Pep Guardiola's side have a game in hand.
The Reds have seven games remaining, as they seek to end 29 years without a league title and secure one of the club's greatest achievements.
With the run-in getting back underway with the visit of Tottenham next weekend, we've spoken to a supporter from every other top-flight side to get their thoughts on how the battle will pan out.
Here are the results.
---
Arsenal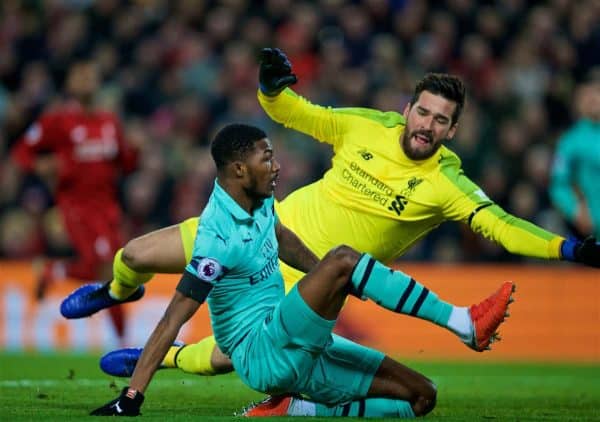 VERDICT: Man City
As an old rival, it's good to see Liverpool challenging again. The swagger is back at Anfield and you've done incredibly well to be in the race this year.
However, I think City will edge it; they have tremendous firepower and a few of their players have the experience of being involved in a run-in.
It will go right down to the wire and I expect City to pip the Reds.
– Faisal Khan (@fkhanage)
---
Bournemouth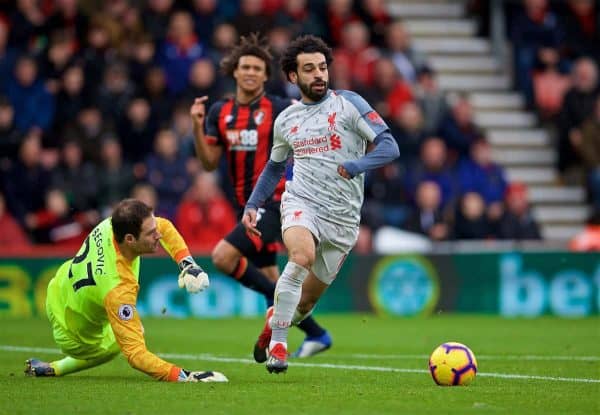 VERDICT: Man City
The run-in is going to be a very close to call and I hope Liverpool can get the points they need to pip City.
At least Liverpool's hardest games against Spurs, Chelsea and Wolves are at home.
The Burnley, Man United and Crystal Palace games are banana skins for City, but they are probably favourites because they have done it before.
It is amazing what pressure can do, though—one slip now and the title is gone.
– Peter Bell (@CherryChimes)
---
Brighton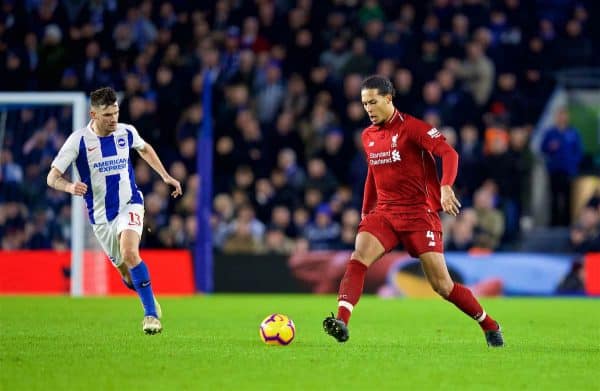 VERDICT: Liverpool
Looking at the fixtures I think Liverpool will win it by one point. City's fixture congestion and an away trip to Old Trafford will be the deciding factor.
The Reds are back to winning without being outstanding and City are looking more tired.
Mohamed Salah is off the boil at present, but Sadio Mane has stepped up and City don't have anyone who can do the same if Sergio Aguero is either injured, knackered or has a loss of form.
The only thing that might prevent Liverpool is the lack of creativity in the middle.
– Kieran Maguire (@KieranMaguire)
---
Burnley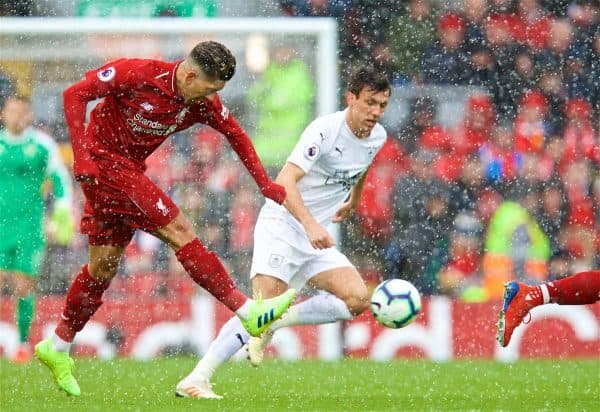 VERDICT: Man City
I think City will win the Premier League this season.
The two teams are incredibly close in terms of quality and it would be somewhat of a shame to see an XI as good as Liverpool's lose out, especially considering the way they play.
The team that City have is slightly better in terms of quality and they have more experience when it comes to handling the pressure of being in a title race, which I think will prove invaluable.
– Joe Redmond (@TurfCastPodcast)
---
Cardiff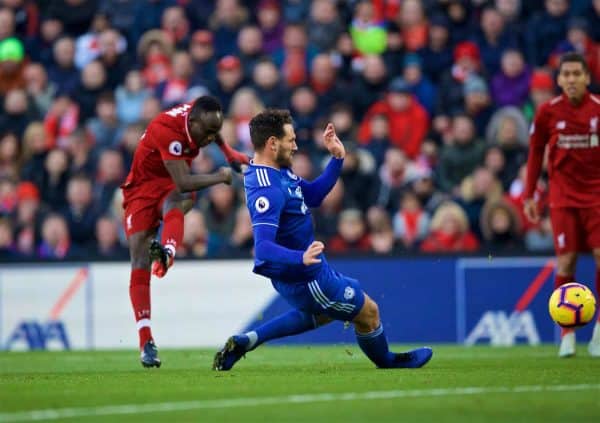 VERDICT: Liverpool
It's almost impossible to call and I think both teams will be hoping the other slips up. I hope Liverpool do it—my two closest friends are Liverpool fans so I would be pleased for them.
While the Reds have Spurs and Chelsea, the biggest potential stumbling block is City's game against United.
If Liverpool can win all of their games—I see no reason why they can't—I think they will clinch it.
– Scott Salter (@scottsltr)
---
Chelsea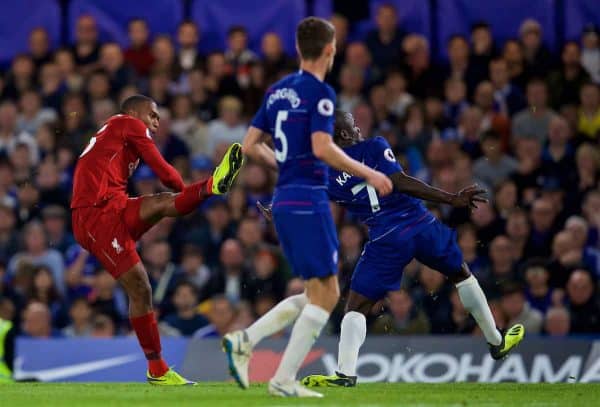 VERDICT: Man City
I think (and hope) that City will win the title.
There is not a major difference in terms of the quality of teams they both have left to play, and my personal view is that City are playing better than Liverpool.
The Reds seem to be limping towards the finish line with some of their performances and may lack that winning mentality that City and Pep ooze.
The experience of winning titles cannot be understated and I question whether Liverpool can hold their nerve, particularly given some of their recent performances.
I hope the race goes to the final day as it has been fantastic, with City ultimately lifting the trophy.
– Richard Long
---
Crystal Palace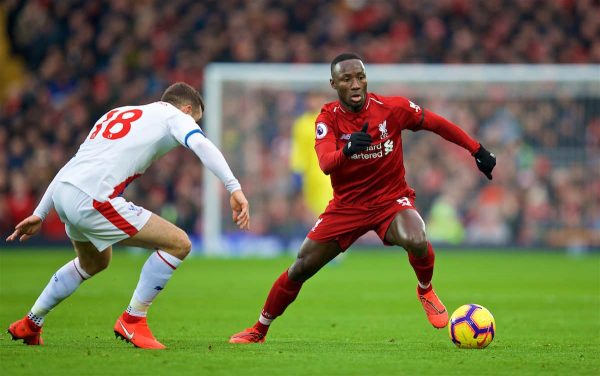 VERDICT: Liverpool
This is two exceptional teams going head-to-head for the title, with two of the Premier League's most iconic managers to date.
Each team has ridiculously good players. Jurgen Klopp held out for Virgil van Dijk—something that has not been praised enough—and the player has repaid him by stepping up to be the best central defender in the world right now.
Both wing-backs are breaking records, Salah is having a quiet season by being marked by three players at a time, still getting into double figures and leaving Mane to just take the piss.
City, on the other hand, are breaking hearts and stealing souls but are still likeable because of a genius of a manager and some quite beautiful football.
I know you know all this but I'm being dramatic. I don't take the view that anyone will bottle it. I hate that.
That said, Klopp has seemed to be a tad more cautious in tricky games (Everton and United) and draws won't be good enough.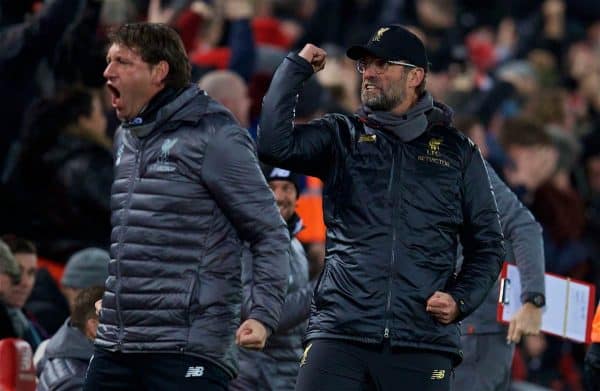 In the end, I think City's run of three games against Tottenham, United and the mighty Palace will be too much over a short period.
Wolves is the toughest game for Liverpool but I think they will make the FA Cup final, meaning the last game of the season will be against their reserves.
Still, I believe that Liverpool will win the league on the final day and it will be the two losses to Palace that Pep will rue the day over.
I can't wait to watch it unfold.
– Robbie Scotcher (@RobbieScotcher)
---
Everton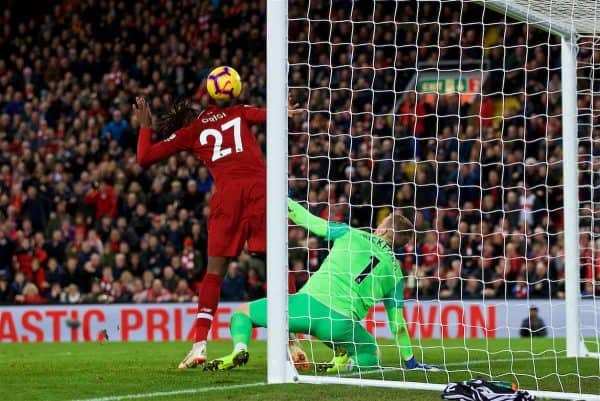 VERDICT: Liverpool
Although Liverpool may not have hit the heights City have at times this season in one-off games, the Reds have showed minimal signs of vulnerability overall.
By contrast, the champions still feel like they could cave in a one-off game.
Throughout the season I've thought Liverpool's defensive solidity would eventually see them through in the title race.
With City juggling the FA Cup in addition to the two main prizes and a more challenging run-in, I've not changed my mind with the finishing post in sight.
– Matt Jones (@MattJFootball)
---
Fulham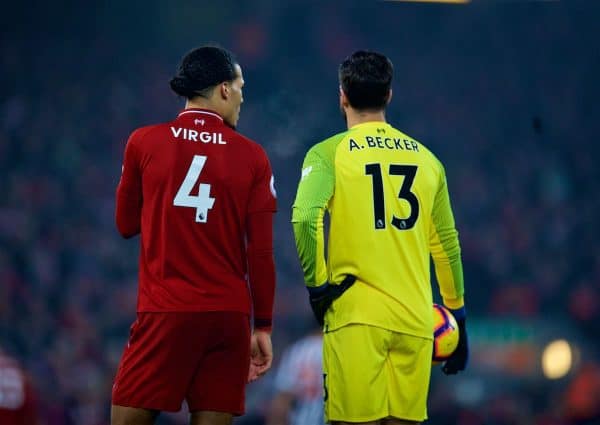 VERDICT: Liverpool
I believe that Liverpool will win the title because of the addition of Allison and the emergence of Van Dijk as the best defender in the Premier League.
Defences wins championships so these two players being at the top of their game will be the difference from the seasons in the past.
City are an excellent team, but Liverpool now have all the pieces in place to take the title.
– Cottage Talk (@CottageTalk)
---
Huddersfield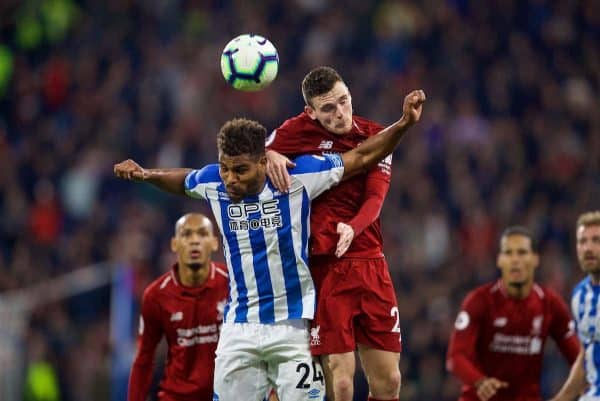 VERDICT: Man City
I think City will win the title simply due to their strength in depth. The likes of Gabriel Jesus and Riyad Mahrez can come on and win a game in comparison to Divock Origi or Adam Lallana.
In my eyes, Liverpool lost the title when they were seven points clear and couldn't capitalise, especially the game at the Etihad.
I would prefer the Reds to win it as I like Klopp, but I think City are too strong and Guardiola has a ruthlessness and great confidence in his mentality.
City are just too strong and have done it before.
– Luke Drysdale (@LDrysdale_)
---
Leicester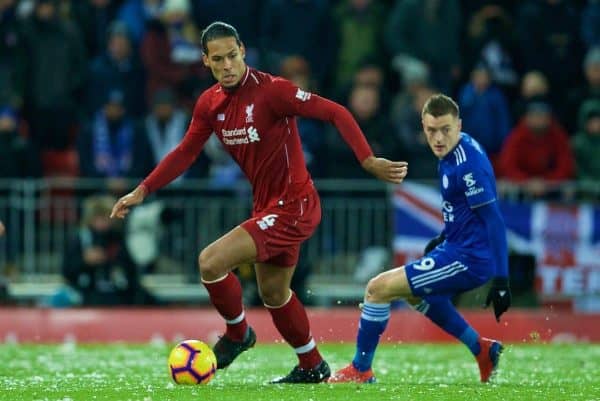 VERDICT: Man City
Deciding who is going to win the 2018/19 Premier League title is causing a constant battle between my head and my heart.
If my heart rules, then Liverpool will finally get their hands on the trophy for the first time; I have a real soft spot for Klopp's side and I think they would thoroughly deserve it.
On the other hand, my head is questioning why anyone would bet against City.
They are a world-class side with a world-class manager, and their recent experience as reigning champions has to count for something.
– Rob Hayes (@FFSPod)
---
Man City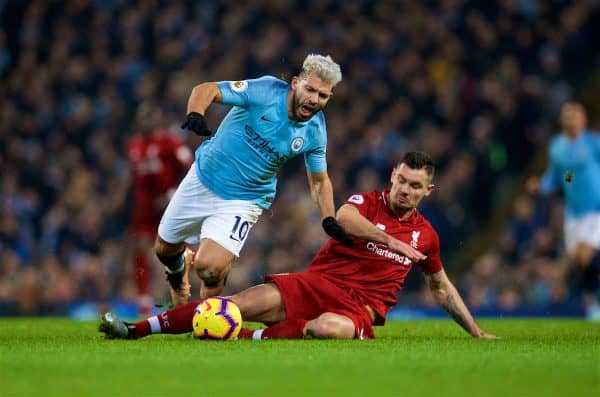 VERDICT: Man City
Unsurprisingly, as a Blue I believe City will eventually prevail but I've got an awful feeling it will go to the wire.
Concerns abound. There's City's other commitments, in the Champions League and FA Cup, which could conceivably mean they play 14 must-win fixtures in 49 days. That's enough to deplete any squad, regardless of talent.
Then there's the fact that City play away to two relegation-battling sides in the last three weeks of the season.
Balancing out this, however, is the prospect of history being made.
While City remain in the other tournaments it is driving the players on; motivating them more than any words that Guardiola can say. They want to make the impossible possible.
– Ste Tudor (@SteTudor123)
---
Man United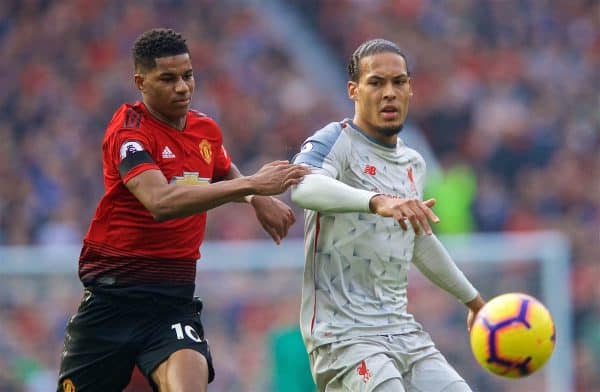 VERDICT: Man City
Both teams have looked vulnerable over the past few weeks, which is natural, but it says to me that there are still a few more twists from now until the end of the season.
Mane is heating up at the perfect time but others are struggling to match his form, and although the victory in Munich was huge, I struggle to look past City to win the league.
Liverpool are ready to take advantage of any City slip-up—the Manchester derby for example—but I think Klopp and his men will drop points in a stupid game and ultimately come up short.
– Kadeem Simmonds (@KadeemSimmonds)
---
Newcastle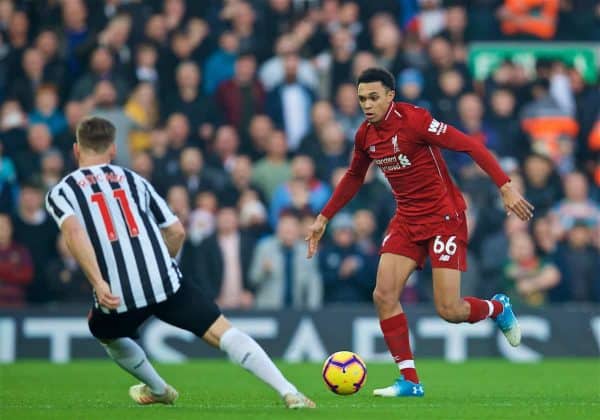 VERDICT: Liverpool
The fact City are still competing on four fronts plays massively into Liverpool hands.
City's squad is huge, but mentally, competing on four fronts is going to be tough and I think there'll be one mistake in there for them, as we nearly saw against Swansea.
I think Liverpool have had their 'blip' now and will essentially wrap it up when City are at home to Spurs and then away to United consecutively in April.
– Dan Saunders (@_saunders_1997)
---
Southampton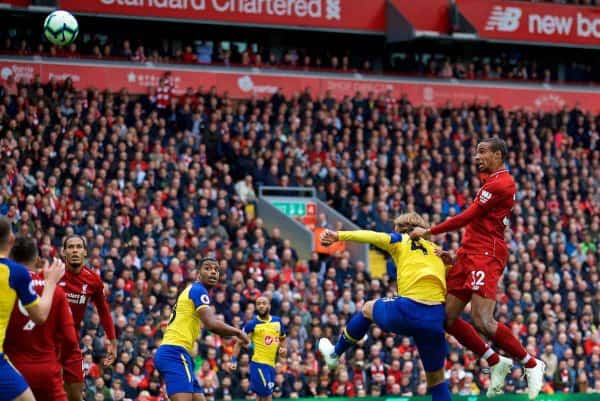 VERDICT: Man City
My money is on City—they have title-winning pedigree and the experience of delivering glory under huge competition from rivals.
They also seem to be going through one of those periods that lots of big clubs go through where every 50/50 decision goes their way (as well as some that are just incorrect).
Liverpool will push them to the wire but badly need Salah to rediscover top form, even if Mane is on a hot streak.
– Richard Brereton (@RichardBrer)
---
Tottenham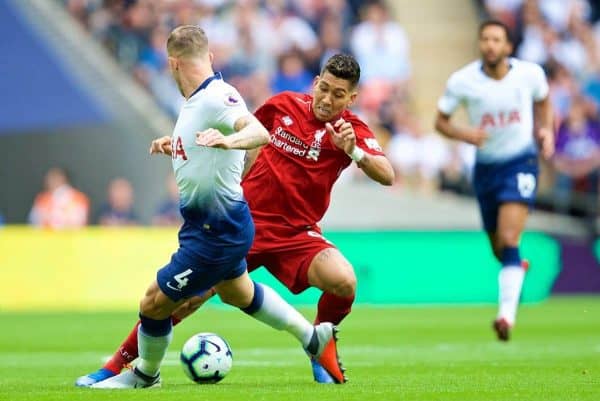 VERDICT: Liverpool
Two teams and one titanic battle between now and the end of the season. In the Red corner Klopp's Liverpool and in the Sky Blue corner Guardiola's City who at the time of writing are going for an unprecedented quadruple.
Klopp knows how close he is to what many would say is deserved glory.
For the last two seasons, Liverpool have caught the eye just as much as City have, and like the champions they have a fantastic front-three.
Mane is a man bang in form and it could be his goals that can clinch Liverpool's first-ever Premier league title.
I suspect that if you could get Guardiola to chat after taking some truth serum he would admit the Champions League would be his priority, and with City fighting so hard on this front, it may contribute to the outcome.
Spurs could be the team who will decide the destiny of this title—they play City twice in the Champions League quarter-finals and both sides in the Premier League.
Whatever happens it will be tight, but I take Liverpool to edge it on current form, with a devastating attack and, in my opinion, a better defence.
– Russ Williams – talkSPORT presenter and host of talkSPORT2's Premier League coverage (@Russw777)
---
Watford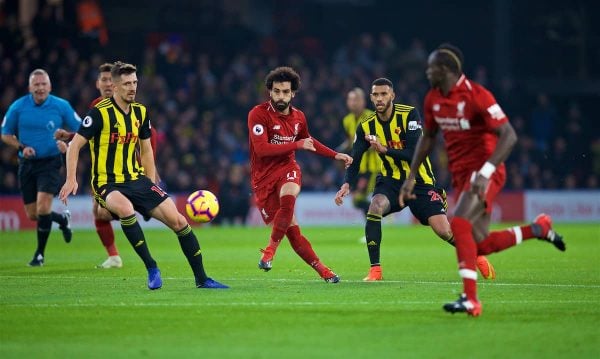 VERDICT: Liverpool
It's going to be Liverpool's year. There seems to be a different feeling emanating from Anfield this year; more determined, more focused.
City's extraordinarily talented side will make sure the race goes to the wire, but the Reds' consistency, defensive solidity and in-form striking options will combine to end the title drought.
I'm certain there will be plenty of twists and turns and I don't expect it to be decided much in advance of the final day, but if you're giving me a fiver, I'm betting on Liverpool.
– Mike Parkin (@RookeryMike)
---
West Ham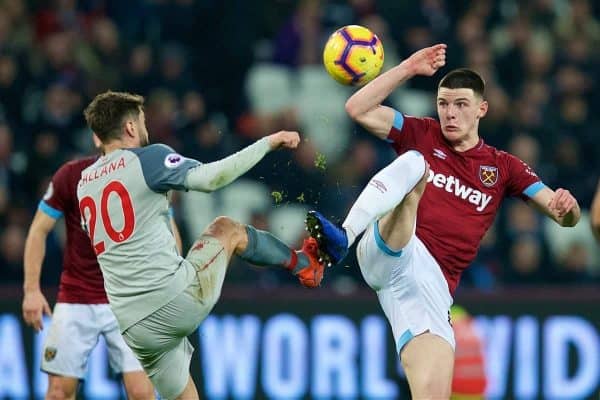 VERDICT: Man City
City will win the league. They have the best squad with, crucially, the most options in terms of goalscorers.
Liverpool will push them to the final games but fundamentally do not have the same strength in depth.
Tottenham's chances of winning the league are the same as West Ham's!
– George Poulton
---
Wolves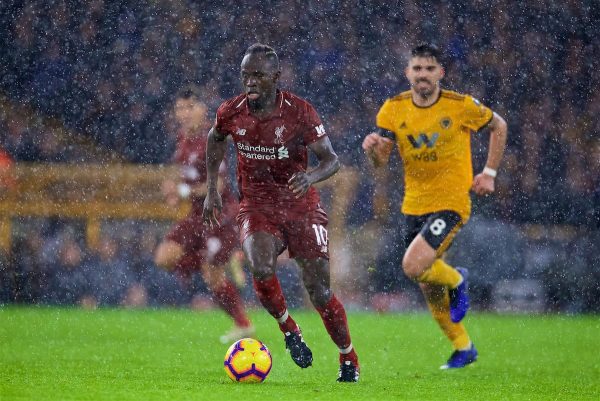 VERDICT: Man City
We said before the Liverpool game at Molineux that City would probably win the league, not because the Reds don't have it in them but because City are that good.
They're still firing on all cylinders and scraping through those 1-0 wins when they need to.
Liverpool's problem has been drawing too many games and their 2019 form hasn't reached the standard needed to be getting over the line to win the league.
We also said a lot hinged on that game between the two at the Etihad, which City won.
A lot can happen between now and the end of the season, though, and it would be great if the title heads to Merseyside.
It will certainly be a fantastic end to the season, and if United can do their arch-enemies a favour in taking points off City next month, it will be a real test of character to see who comes out on top.
– The Wolves 77 Club Podcast (@77ClubPodcast)
---
The Verdict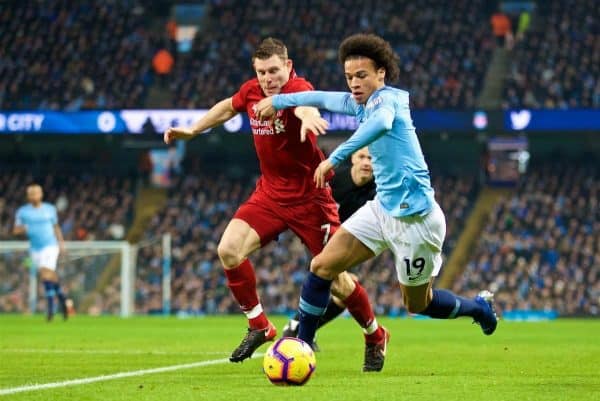 Liverpool – 8
Brighton, Cardiff, Crystal Palace, Everton, Fulham, Newcastle, Tottenham, Watford
Man City – 11
Arsenal, Bournemouth, Burnley, Chelsea, Huddersfield, Leicester, Man City, Man United, Southampton, West Ham, Wolves