Jordan Henderson could become one in a short list to captain Liverpool to major honours this season, but his role remains under-appreciated by many.
Six weeks on Sunday at Anfield, Jordan Henderson might become the first Liverpool captain to lift the Premier League trophy.
Nine weeks on Saturday in Madrid, Jordan Henderson might become the fifth Liverpool captain to lift the European Cup. He might even do both.
If he leads Liverpool to success in the Champions League his name will sit alongside Emlyn Hughes, Phil Thompson, Steven Gerrard and Graeme Souness.
If he leads Liverpool to success in the Premier League his name will sit alone in the modern era, but will be up alongside our Division One-winning skippers Alex Raisbeck, Ephraim Longworth, Don MacKinlay, Willie Fagan, Ron Yeats, Tommy Smith, Emlyn Hughes, Phil Thompson, Graeme Souness and Alan Hansen.
So why doesn't it feel like it? Why does it feel like instead of Henderson being talked up as a Liverpool captain who might lead the Reds to the promised land that people like me, on websites like this, feel we still have to argue the case for him instead of talking about how important he is to both the side and the club?
Take the events of this week, for instance. Whether you give a flying fornication about England and international football or not, winning 50 caps in a Three Lions shirt is an excellent achievement.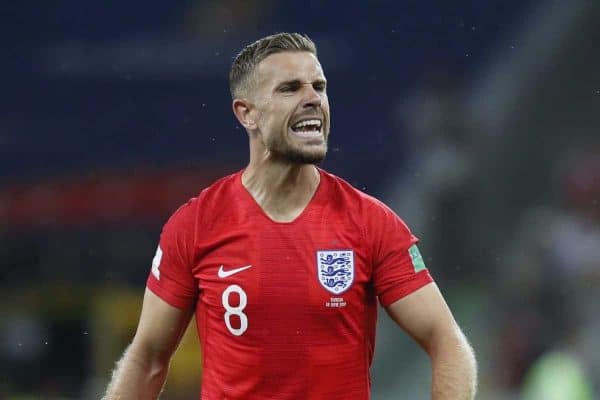 Only 58 others have ever done it before, yet instead of Henderson being praised for what he does for the team (e.g. England weren't behind for a single minute of the 482 out of 690 when he was on the pitch at the World Cup in Russia but trailed in 136 of the 208 minutes when he wasn't and lost three games) those with an agenda against him seized on the fact he's the first of the 59 to have played in midfield and not scored.
It was nothing short of a deliberate attempt to turn a positive into a negative because it was Jordan Henderson.
Coming off the bench to set up a goal for Raheem Sterling on his 50th appearance could have been the narrative. But it wasn't. The line between not rating and hating was again blurred.
Then there was Montenegro international and Man City reject (wonder why it's always their rejects who get stuck into Liverpool, eh?) Stefan Savic who branded Hendo as "ugly and disrespectful," because in a face-to-face spat with one of his team-mates he "sarcastically told our player after one normal clash he would give him a jersey after the match."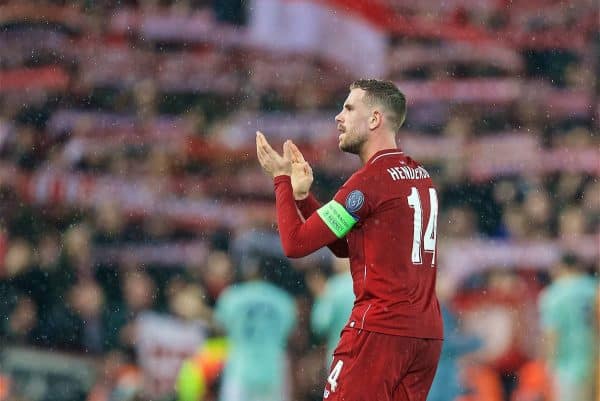 Sarcasm. On a football pitch. FFS. Somebody lock him up and throw away the key. Can't imagine Tommy Smith or Souness would have responded in the same way, eh?
Call me old-fashioned, but I've always thought racially abusing black players by making monkey noises and shouting the N-word (something Henderson addresses brilliantly in his Liverpool vs. Spurs matchday programme notes this weekend) fits the description of 'ugly and disgusting' better than sarcasm.
Personally, I think the biggest criticism of Henderson is that he doesn't score often enough.
Twenty-four goals in 312 games for Liverpool isn't as good a record as it should be. Nor does it match the goalscoring ratio of the ex-Red I'd most liken him to, Ronnie Whelan.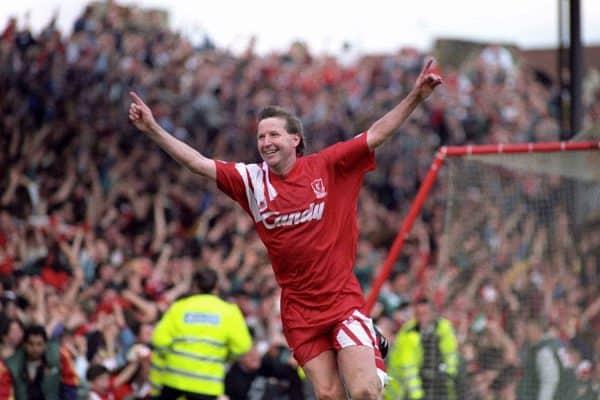 Whelan was completely underrated by a section of Reds. He'd get cat-calls for playing too safely by passing the ball backwards or sideways too often (sound familiar?), but most Kopites who saw Liverpool regularly recognised his value to the team.
Dusty worked tirelessly, he knitted the team together by playing simple passes, keeping possession and competing in the centre of the park.
The older he got, the more he was a vocal presence and a leader. He also captained the team in Hansen's absence in 1988/89.
Had Michael Thomas not scored that devastating late winner for Arsenal he'd have been a double-winning Liverpool captain.
He also scored goals, 73 of them in 493 games, although 46 of those came between 1981 and 1985 when he predominantly played on the left of midfield under Bob Paisley and Joe Fagan in the 'Ray Kennedy role'.
After moving more centrally under Kenny Dalglish and Graeme Souness' management he averaged two per season, but even that ratio is better than Hendo has managed since Jurgen Klopp took charge and started to use him in a deeper role than Brendan Rodgers did.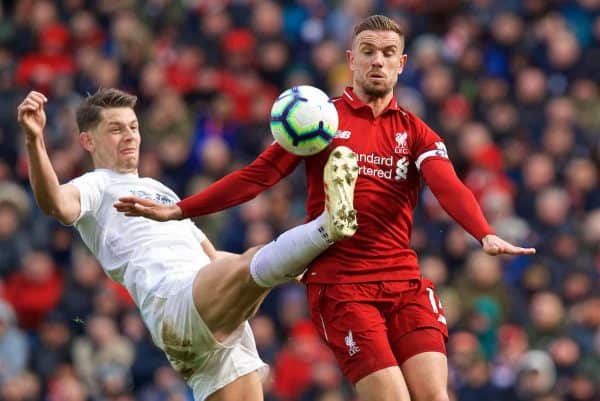 However, like Whelan, Henderson's other qualities are important to this team. From his ability to switch the play to his pressing, to his tackling, to his passion and commitment.
Every successful team needs a balance of players to function properly, to let more attack-minded players flourish.
Henderson provides that in a non-flashy way but, just like Whelan was at times, that makes him an easy target to be the whipping boy.
Particularly for those who rate Fabinho more highly or only see Liverpool on TV where the work players do off the ball for a team is never as obvious as it is when watching a match live.
Over the next two months—when neither Liverpool or City will win every game they play—all of our players need fully backing, inside the ground and online.
This might yet be the best six-to-nine weeks of your Liverpool-supporting life, a time to be optimistic, positive. A time to enjoy watching your team and support those in it.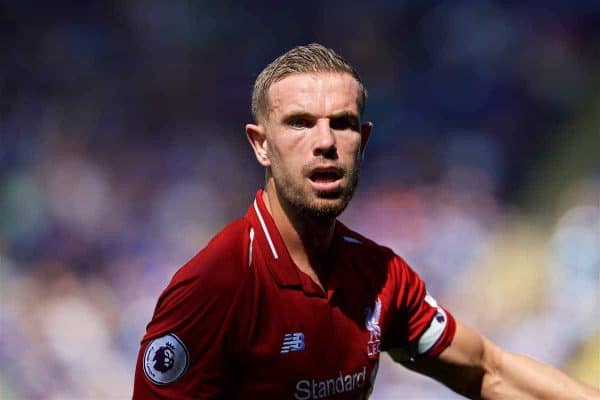 Jordan Henderson is the captain of Liverpool. He loves this club. He loves this city. He loves Liverpool supporters. He gives his all to the team and might soon be a Premier League and Champions League double-winning Liverpool captain.
He deserves every Red's full support, regardless of how highly you rate him or not.
---
Chris McLoughlin writes for This Is Anfield each week; he's also senior writer for the Official LFC Matchday Programme and LFC Magazine. You can order the Liverpool vs. Tottenham programme here.