Liverpool's win at Bayern Munich was impressive at both ends of the pitch and Virgil van Dijk says it was vital to produce an accomplished display.
The Reds struggled on the road in Europe during the group stage, losing at each of Red Star, Napoli and Paris Saint-Germain.
More recently, the Reds played out goalless away draws at Old Trafford and Goodison Park in the Premier League, leaving Liverpool needing a significant step up on their travels to progress in the Champions League.
And that's precisely what transpired at the Allianz Arena, with a 3-1 win on the night and on aggregate.
Van Dijk, scorer of the Reds' second goal, (told) LiverpoolFC.com that finding another level on the road was pivotal and it was a deserved win.
"Very close [to the ideal away performance]. I think to perform like we did, especially after our away results in the group stages, was very important.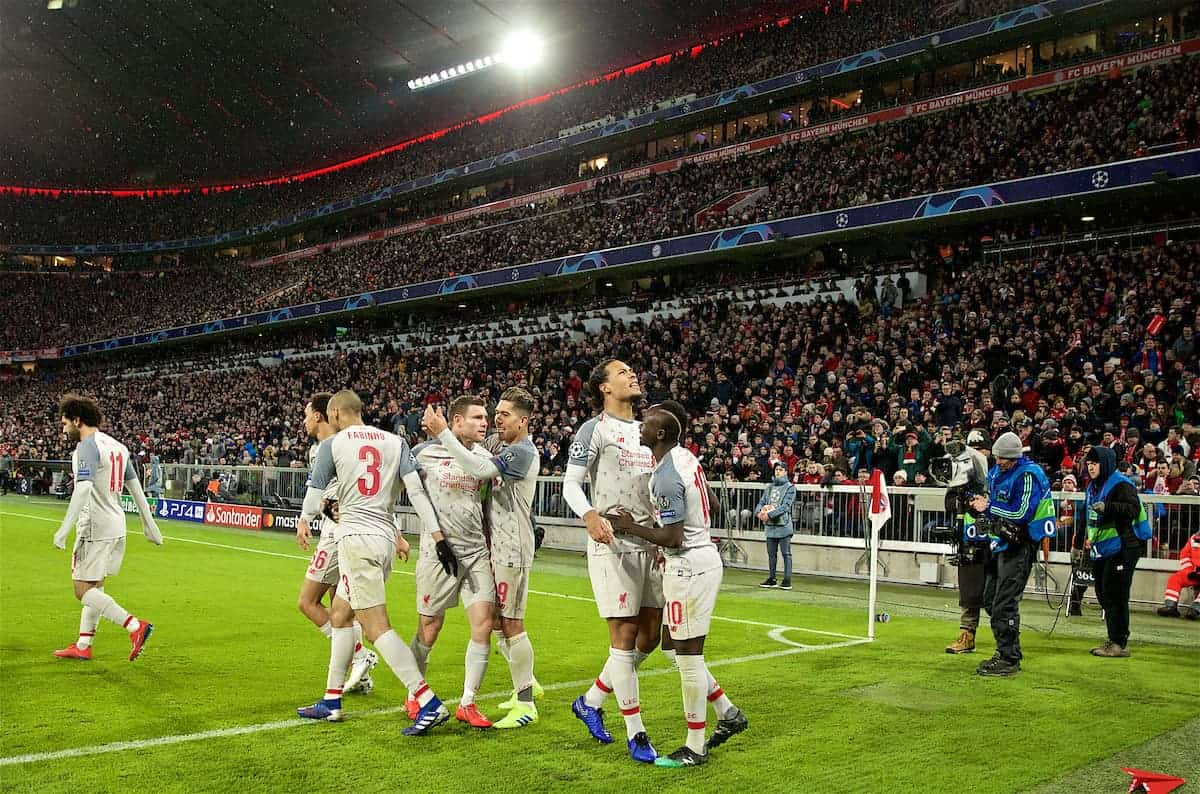 "We knew how they would definitely set up and how they would probably come for us as well, and I think we did fantastic.
"We knew it was going to be very tough. At home they showed us a lot of respect with the way they played because that's not the way they play.
"We knew they would attack a little bit more and we would have more spaces to play and we used it as well.
"[To celebrate with the fans] was unbelievable. They come everywhere we go and it's always a great feeling to play for this club and I'm proud to wear this shirt."
Van Dijk's decisive and towering header came in between two brilliant goals from Sadio Mane.
The first saw the No. 10 show great control, agility and composure, before another fine run and diving header came after Mo Salah's gorgeous cross.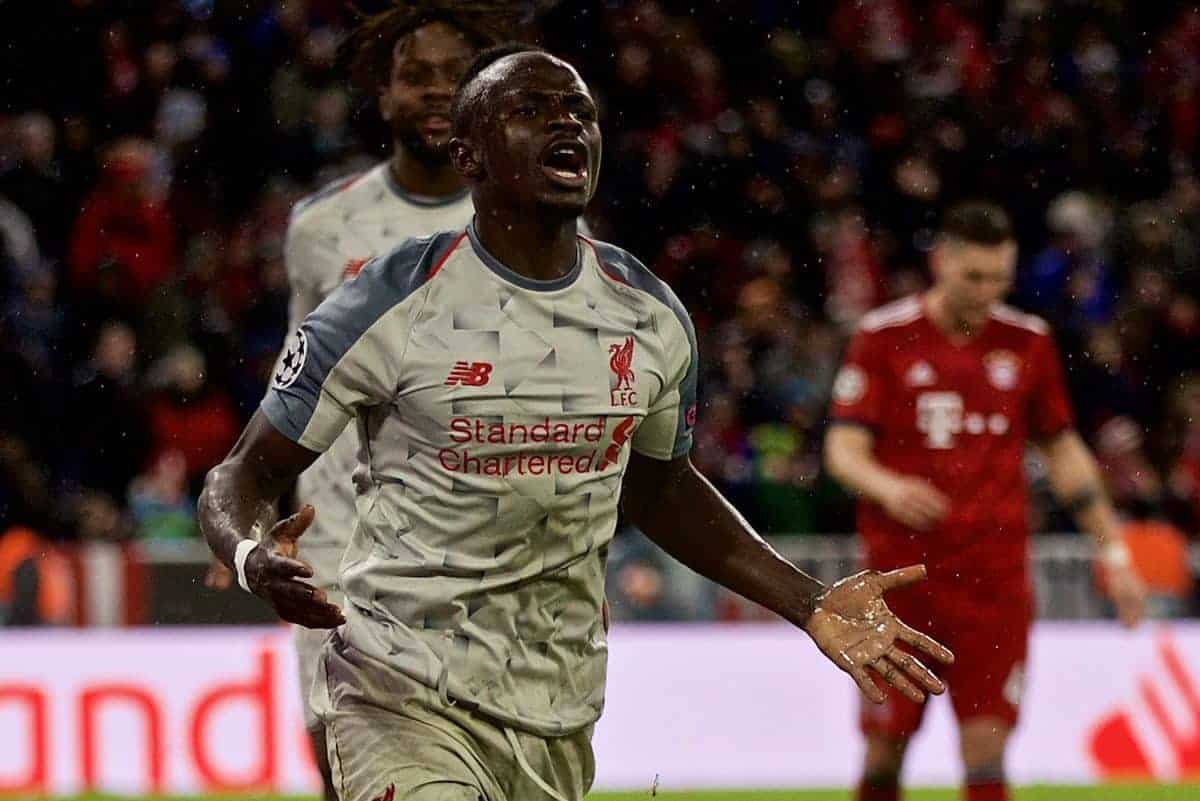 Van Dijk acknowledged that Mane was playing a huge role for the Reds as they chase silverware on two fronts, and he left Bayern playing catch-up.
"Sadio has been at a different level these last weeks, months, and he is having a fantastic season.
"To score that [first] goal is obviously a big blow for them because they have to score two and for us we were then unlucky to concede the equaliser, but the second half was outstanding."
The goalscoring duo were arguably the stand-out performers on a night when the Reds did very little wrong and reaffirmed their status as a top European club.
Now it's onto Friday's quarter-final draw and a wait to see the potential route back to the Champions League final.