Jurgen Klopp described the psychological boost of winning late as "100 percent" bigger than a comprehensive victory, as Liverpool beat Tottenham 2-1.
The Reds eventually secured a vital win at Anfield through a Toby Alderweireld own goal in stoppage time, after Lucas Moura cancelled out Roberto Firmino's early header.
It was a dramatic moment in a season full of them for Klopp's side, and it pushed them back above Man City at the top of the Premier League, when fears were growing that they would stay a point behind having played a game more.
In his post-match press conference, Klopp was asked whether the manner of this result would provide more momentum than a big scoreline, and he agreed.
"100 percent, of course. If we won today 5-0—I don't see that as possible, but if—of course it can lead you on the wrong path," he told reporters.
"That's how it is, we are all human beings. So we always knew.
"Nine months ago we started that mission, we started this right, and we wanted to go for the highest stakes in two competitions, we do that. And we did it our way, if you want.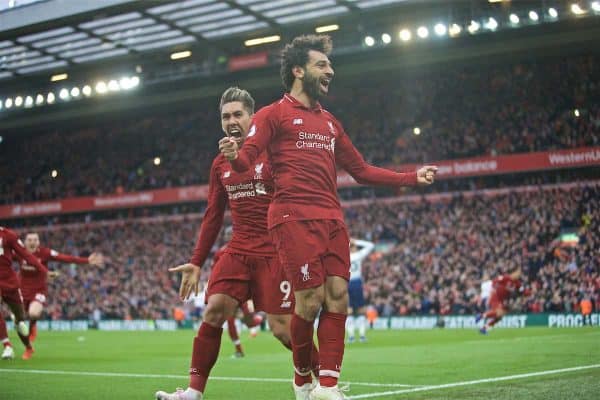 "The boys improved so much, it feels like we always have to apologise a little bit for the football last season, because people always want the '100 percent' package.
"We had to find a way to win football games more often than in the past, that's what until now kind of worked.
"The boys work hard, and if we are top of the table after the last matchday, it would be a championship of will.
"We wanted it, we get used to the situation, step by step, a bit better.
"The whole stadium today, it was 1-1 and, I've been here three-and-a-half years, that was the best performance from a Liverpool crowd after an equaliser since I'm in.
"I don't know if the boys really realised it, but it was completely front-footed, the atmosphere was front-footed.
"Of course, when you concede a counter-attack like we did nobody can be overly happy about that, but they celebrated when they didn't score.
"And on the other hand, we always have the chance to score, and I'm really, really happy about the attitude today again, that's brilliant."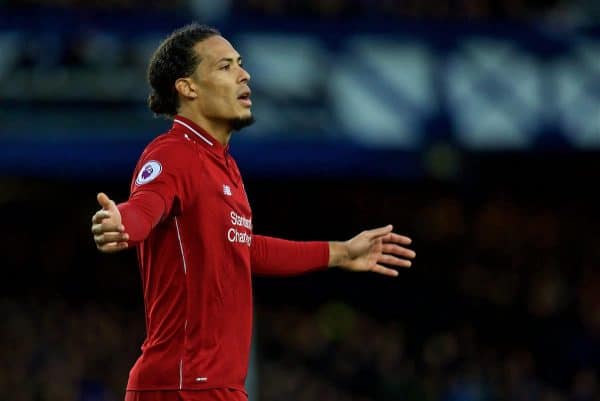 Klopp also provided an update on an injury scare for Virgil van Dijk, which he picked up during an impeccable show of defending to thwart a late Spurs two-on-one, saying "we have to see."
"I asked him and I think it was in the counter-attack situation when Sissoko hit him," the manager explained.
"I don't know if he twisted it or it is a knock.
"He was walking to the interviews with a big ice pack. I hope it's nothing serious but I don't know yet."
The hope certainly is that Van Dijk is able to recover quickly, as Liverpool take on Southampton at St Mary's on Friday night and his involvement is paramount.