Liverpool are expected to see off Cardiff with relative ease on Sunday afternoon, but Neil Warnock's side may have other ideas.
The Reds could find themselves a point behind Man City by the time the game kicks off, in what represents another must-win match.
This thrilling Premier League title race is now almost at its conclusion and Jurgen Klopp's men simply have to keep plugging away, hoping for a City slip-up.
Victory against struggling Cardiff is paramount, but a spirited Bluebirds outfit will be fighting for survival this weekend, meaning complacency has to be avoided.
Ahead of the game, we spoke to Cardiff regular Scott Salter (@scottsltr) to hear about the season to-date and the likely outcome of Sunday's meeting.
Cardiff are fighting for their Premier League survival – has this season panned out as you expected back in August?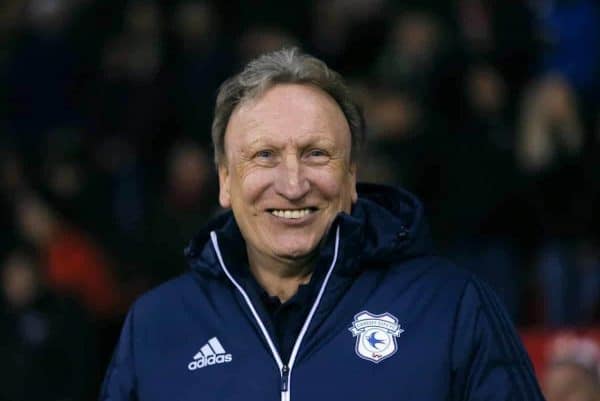 I certainly wouldn't say we're doomed—especially after Tuesday's win! I'm still on a bit of a high so I'm feeling optimistic.
If I has answered these before the Brighton game, I think I would've said we are doomed but those three points were huge.
Brighton were really poor and their fans were on their backs, so I can't see them picking up many more points this season.
I think if you had offered us a fighting chance with five games to go back in August, we would have bitten your hands off.
We are punching above our weight and have done so all season. The squad has fought exceptionally well against all odds and I think as a club we can be proud of how we have done.
We just don't have the resources to compete at this level. I saw a graphic yesterday that ranked the transfer fees of the 10 most regular starters for Premier League sides this season and Cardiff were ranked 20th (£13m).
Brighton, who ranked in 19th, cost more than double (£37m). I think that says it all.
Is there a key reason for the Bluebirds' struggles?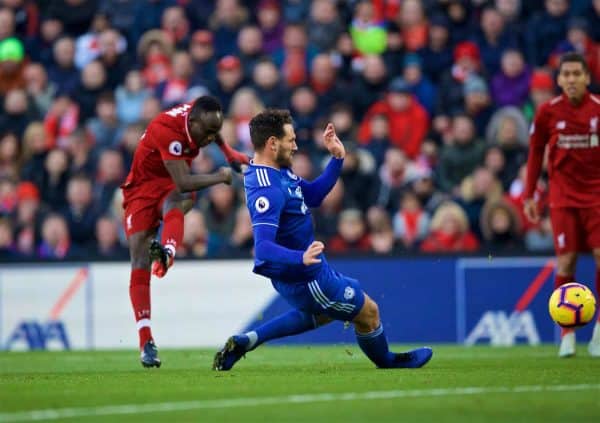 Goals have been the main problem, but it's difficult to criticism the club over this.
They clearly knew it was an issue and went out and addressed it in January, spending a club record fee for Emiliano Sala.
We all know what happened next, but we will never know the difference Emi would've made to the side.
The club showed intent and desire to rectify their biggest issue and should be praised for that.
Other than goals, the team have probably lacked a little bit of quality at times. Simply put, this is a Championship side playing in the Premier League. To be in with a shout of surviving relegation is brilliant.
We have worked hard but sometimes the quality has been telling. Both Arsenal games come to mind. We deserved at least a point in both but they just had the extra class to take their chances.
That makes a difference at this level.
Which three players have stood out most for Cardiff this season, and why?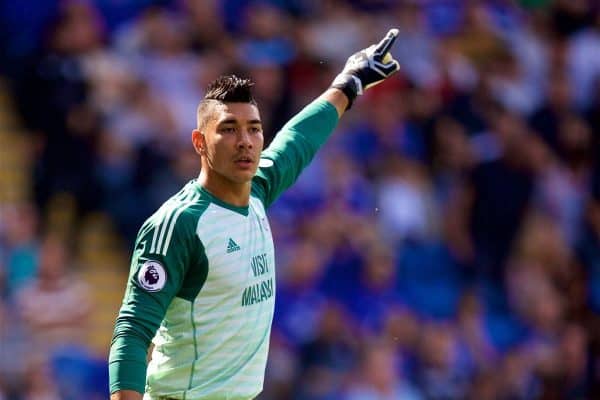 I'd go with Sol Bamba, but he's out for the rest of the season.
I think Neil Etheridge has been a star. He was signed on a free transfer from Walsall last season as back up to Lee Camp, but made the number one shirt his own.
Etheridge did so well that Camp didn't even last the season last year.
It remained to be seen how he would step up to the Premier League—Warnock also brought in Alex Smithies, who was one of the Championship's best goalkeepers, but the former QPR man hasn't played a Premier League minute this year.
Etheridge has excelled and saved us many points. I would say he is one of the top 'keepers outside the top six this season.
Victor Camarasa is the golden boy of this side. We spotted him accidentally when scouting Bournemouth in pre-season, who were playing Real Betis, and brought him in on loan.
He has added that quality and is one of the few players who has the ability to do something special. He is calm and creative and without him we would've been in trouble. He is easily a top-half Premier League player.
Lastly, I will go with Aron Gunnarsson. The Icelandic captain got injured in the World Cup and missed the start of the season.
Many wrote him off as he is approaching the end of his career and his legs have gone a bit, but he came back into the side in our first Premier League win of the season against Fulham and hasn't looked back.
He is so important to what we do: he just sits in front of the back four and breaks so much up. I'm gutted he is leaving the club at the end of the season, but he will be hoping to end his long spell as a Bluebird on a high.
Any who have found the Premier League too tough?

Not really, to be fair.
A couple, namely captain Sean Morrison and Joe Ralls, struggled to adjust at first, but both have stepped up immensely in the second half of the season, particularly Morrison in Bamba's absence.
Both were key players against Brighton and the skipper notched a well overdue first goal of the campaign.
Ken Zohore hasn't done too well—we relied on him as our main source of goals—and Josh Murphy has blown hot and cold.
Murphy has pulled plenty of Premier League defenders' pants down this season, including two former Liverpool right-backs in Nathaniel Clyne and Javi Manquillo, but hasn't produced enough on a consistent basis.
He is still young, though, and this season will have done him wonders no matter what league we are in next year.
What has impressed you most about Liverpool's campaign?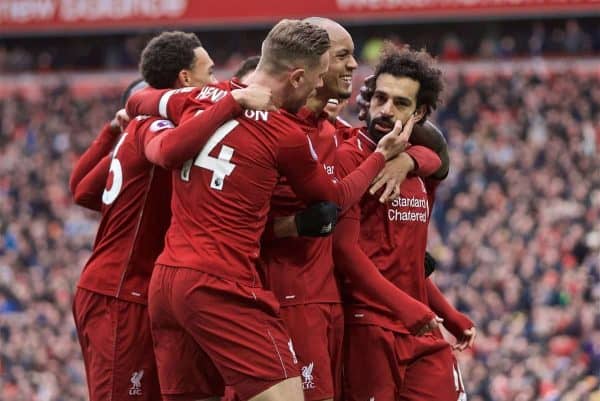 Listen, it would be easy to wax lyrical about Liverpool's attacking talent, but what's impressed me the most is their improved game management.
In past years, it was fair to criticise Jurgen Klopp for his side's all-or-nothing style—that was the beauty of them!—but this year he has shown maturity and Liverpool have been more conservative when needed.
I think it's impossible to not be impressed by Liverpool this year; they are just unfortunate in that Man City are one of the best sides the league has ever seen.
No matter what happens, to push them to the wire is a great achievement.
How do you see the title race panning out in the coming weeks? And who do you want to win it?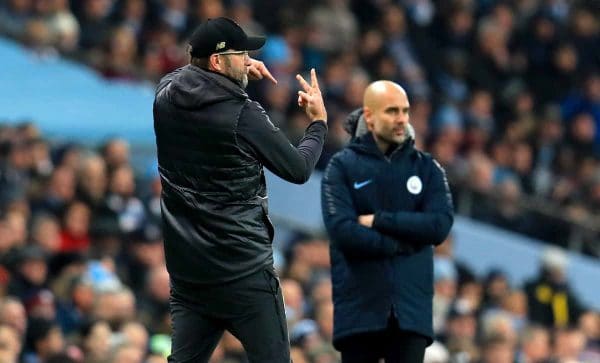 Who can say!
It's going to be tight and I think both teams are relying on each other slipping up. I can't see Liverpool losing any for the rest of the season—Chelsea was their big challenge and they overcame it—but City could slip up to Tottenham or Man United.
I think they might draw one of them which will give Liverpool the title.
I would like Liverpool to win it. My girlfriend's family are Scousers and the boys support the Reds—her mum is a Blue, mind!—and my two best friends are Liverpool fans.
I will be pleased for them if you win it.
Is there anyone you specifically fear ahead of Sunday's game?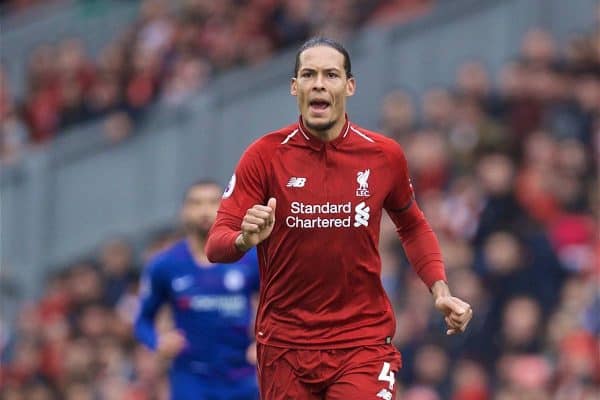 Everyone!
I think Virgil van Dijk is the player I fear the most, though. If Cardiff are to have any joy in this match it will be hitting Liverpool on the counter-attack, but those chances are so slim with the Dutchman in the team.
Oumar Niasse will have his work cut out against him.
Where do you see the key battles taking place?

The wings will be a big factor.
Lee Peltier and Joe Bennett will find it tough up against with Mohamed Salah and Sadio Mane, but they won't be able to call upon our wingers for help as they will have their own hands full with Trent Alexander-Arnold and Andy Robertson bombing forward.
If Cardiff put Liverpool under pressure in the centre of midfield we will be happy. Hopefully Harry Arter and Gunnarsson can overcome their injuries to play on Sunday.
Both add a bit of energy and bite to our engine room, which I think could cause Liverpool some difficulties.
Finally, hit us with a prediction…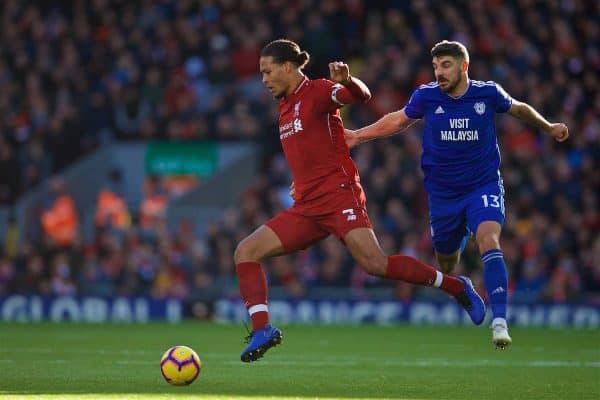 The Brighton win was huge for us, but I think we will lose 2-1 here.
Cardiff will put up a good fight, and may even make Liverpool sweat by taking the lead, but I don't think the Reds will let up and will grab two goals in the second half.
It wouldn't a bad result for us.
If Cardiff are to survive, this isn't the game we will be targeting for points. Anything we achieve here is an added bonus.