After Liverpool once more took their place among the game's elite in Europe, Chris McLoughlin looks at how far the Reds have come under Jurgen Klopp.
It's one of those chants you rarely hear on the Kop now, but among the repertoire of Liverpudlians is the song: 'And it's Li-ver-pool, Li-verpool FC; We're by far the greatest team, the world has ever seen. And it's Li-ver-pool…'
Playground bragging, perhaps, but when you've not won the league for years, maybe—subconsciously anyway—it feels a little ridiculous to make such proclamations, hence the lack of airing it now gets.
However, that didn't stop FC Porto boss Sergio Conceicao from doing his own Portuguese version of it before Wednesday's Champions League game.
"I like the Liverpool dynamics," he said. "I like the Liverpool game model. I like the way they play and the way they are with the ball and also without it.
"It is similar to how I see football and in a lot of these moments in a game they are the best team in the world."
Aww, thanks Sergio.
And yours is the best team associated with dragons, after Daenerys Targaryan's Dothraki Rovers. And Wales, when Ben Woodburn is on fire.
Gamesmanship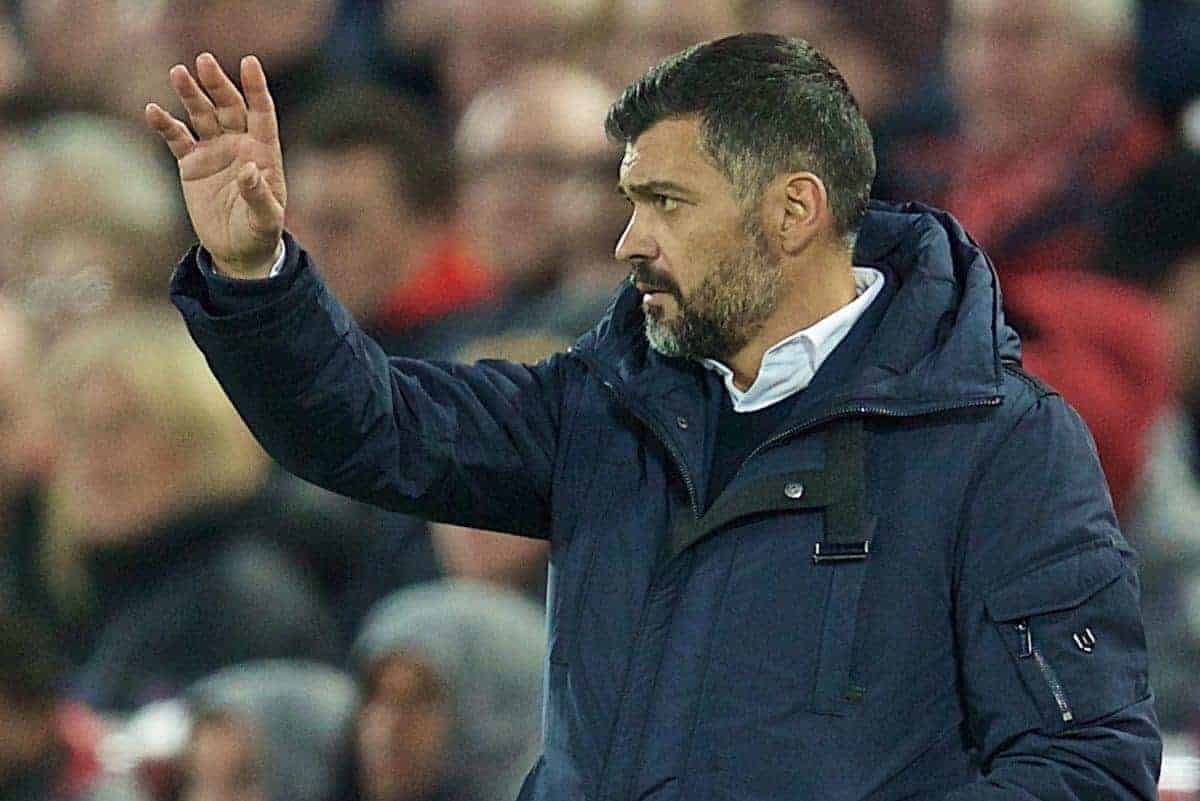 Conceicao, of course, was trying a bit of reverse psychology: attempting to butter the Liverpool players up to become complacent, allowing Porto to do a Red Star Belgrade and record a shock home win.
Unfortunately for him, Jurgen Klopp and James Milner saw through his plan like a transparent mannequin wet t-shirt shirt competition in the Isla Gladstone Conservatory.
"It's probably meant as a compliment," said Klopp, "but we still know that we have a really tough job to do. Probably they're still believing in their chances. Did he say that? He did? Ah, okay then, it's all good!"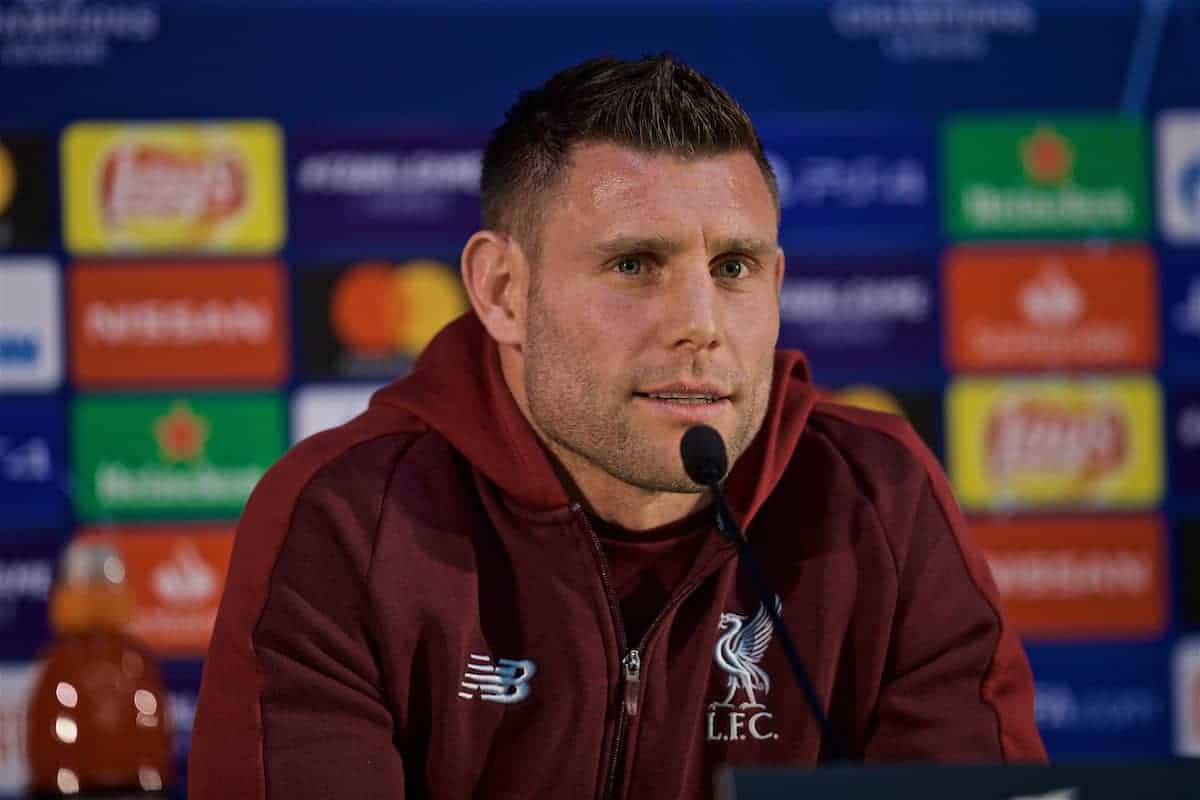 Milner's response struck a chord. "That's a nice compliment and you get those compliments by playing good football over a sustained period," said the vice-skipper, "but to be that, you have to win trophies. That's something we haven't done yet."
Like it or not, Milner is right.
History will judge this Liverpool side by the silverware it does or doesn't win, but the fact that Klopp has put Liverpool into a position where, going into late April, we could genuinely win both the Premier League and the Champions League, is being underrated by those who only count silver pots come May.
How far we've come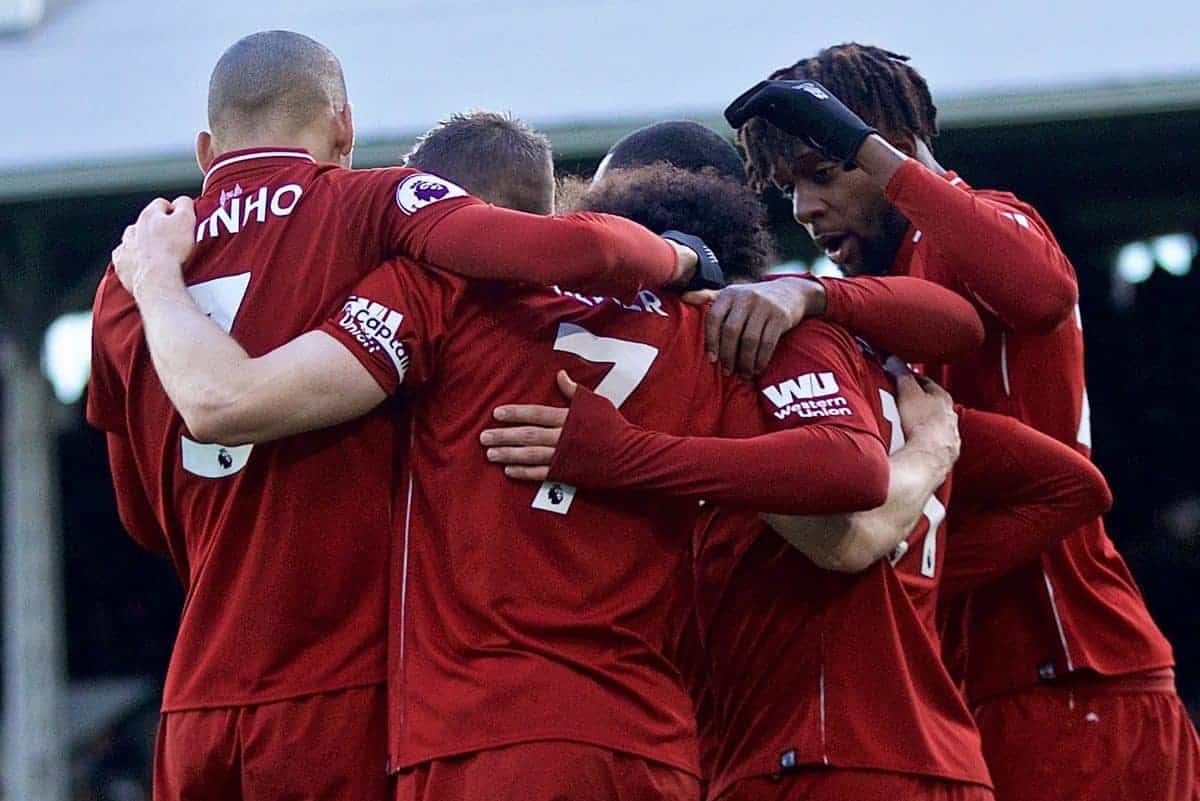 Liverpool weren't even in Europe in 2016/17. The Reds finished the previous season in eighth on 60 points (behind Southampton and West Ham!) and lost the Europa League final to Sevilla.
Klopp rotated his line-up ahead of that final for the last Premier League game of the season at West Brom. The starting XI was: Bogdan, Flanagan, Smith, Skrtel, Lucas, Allen, Stewart, Brannagan, Ibe, Ojo, Benteke.
That was less than three years ago. Less. Than. Three. Years. Ago.
Now, thanks to the manager giving our team and club an identity again, and the owners finally realising that if they gave the right man the right money to get the right players he needed they could be onto a winner, we've got a team that has got a helluva chance of winning a domestic and European double.
We're in a Champions League semi-final for the second consecutive season—something no English club has done for a decade—and we have 85 points with four games to play.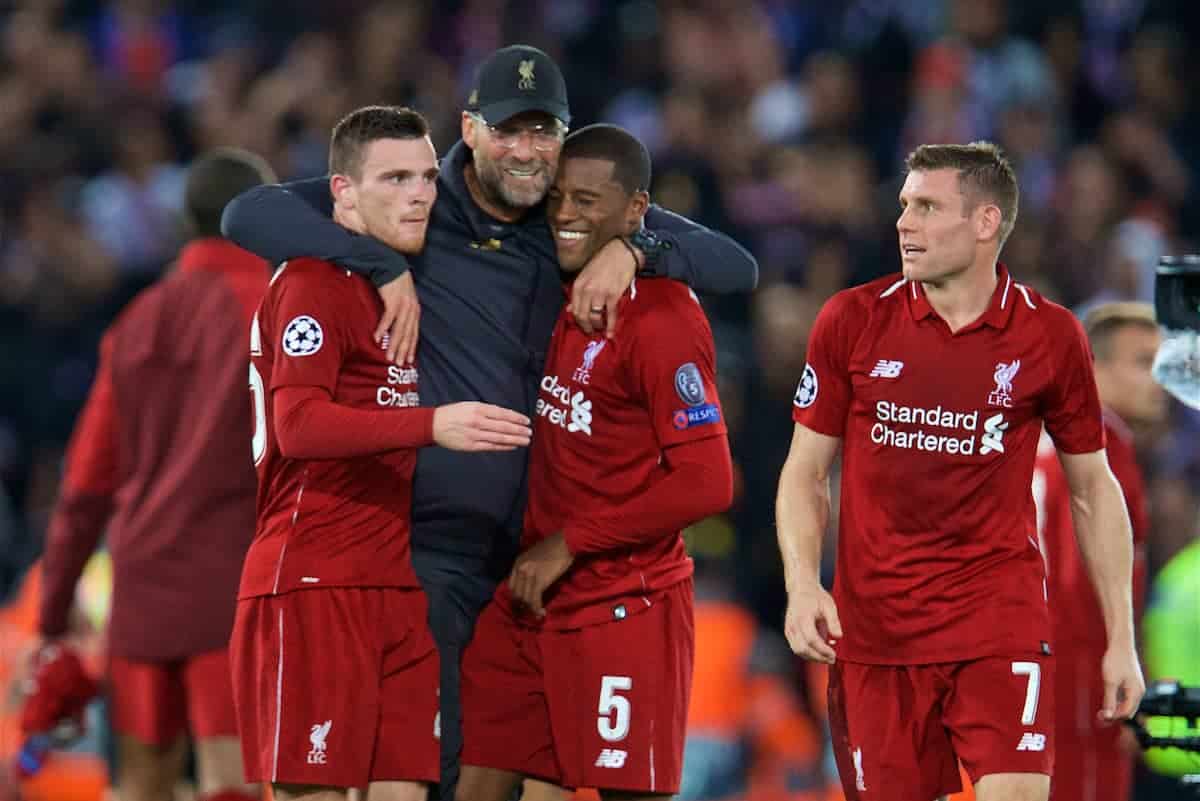 The best Liverpool team I ever saw, Kenny Dalglish's class of 1987/88, got 90 and that was after 40 games.
The big question now is, can this talented bunch of young players—who are only making their first Premier League title challenge, not their last—add a trophy or two to justifiably reflect what a fantastic team they are?
We need a favour. We need Spurs, Ole at the wheel of fortune, Burnley, Brendan or Brighton to take points off Man City, who must be feeling right now like they'd pulled a stunner in Thailand on Wednesday night, only to get a huge shock when they got in closer for a second look.
If none of them do, City are champions. But…just say they do.
Dream big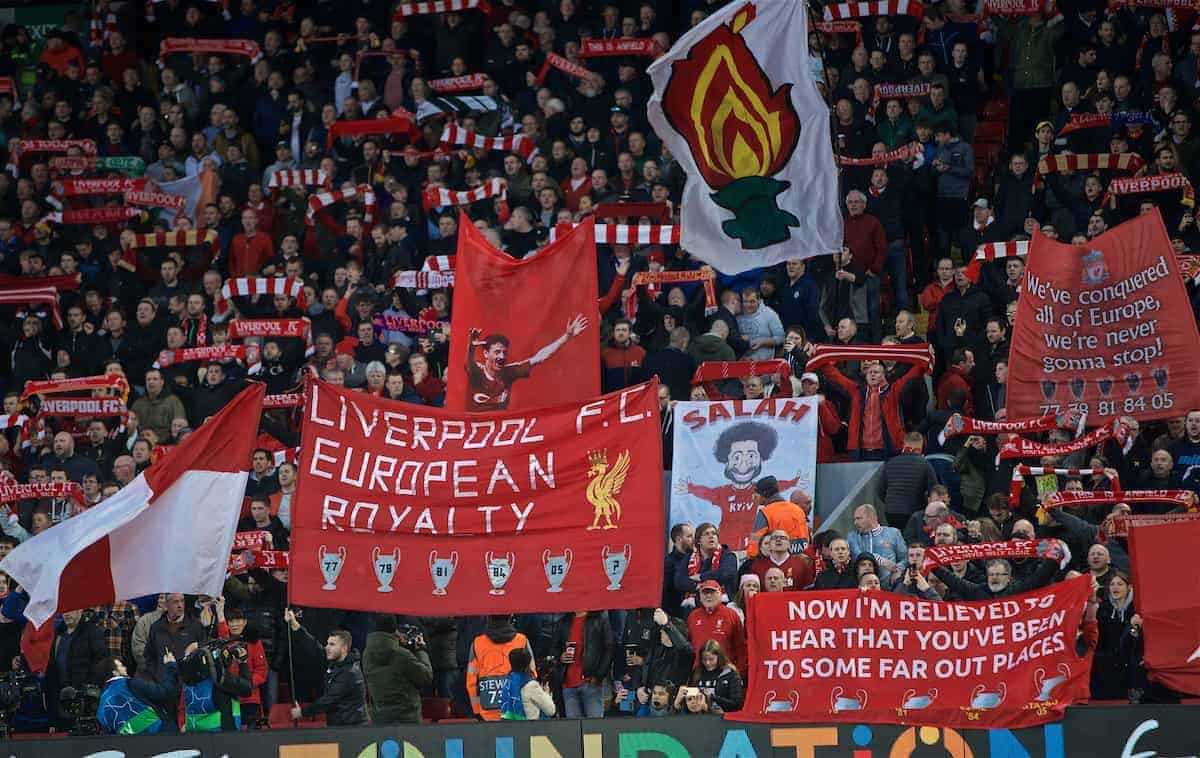 The most important thing of all for Liverpool now is to keep their own momentum going, to keep winning in both competitions.
Cardiff away. Get three points. Huddersfield at home. Get three points. Barcelona away. Maintain our unbeaten Camp Nou recored and get an away goal or two while we're at it.
Then, and only then, can we take stock ahead of the last week of the Premier League season and assess just how tumultuous this 2018/19 campaign could actually be.
And, if Liverpool win both competitions—clocking up a club-record league points tally and a British record-extending sixth European Cup along the way—then I'll be thinking of Sergio Conceicao during the celebrations.
'And it's Li-ver-pool, Li-verpool FC. We're by far the greatest team, the world has ever seen…'
---
Chris McLoughlin writes for This Is Anfield each week; he's also senior writer for the Official LFC Matchday Programme and LFC Magazine. You can order the Porto programme (if you missed it) here.