Liverpool find themselves in a very strong position as they negotiate their next kit manufacturer, with Nike not the only party interested in a record-breaking deal.
Reports on Thursday afternoon suggested Nike were front-runners to take over from New Balance in 2020, with the Reds seeking at least £75 million per season.
ESPN's Mark Ogden claimed the club's prospective new suppliers were "deep in negotiations" and given the "rarity" of the situation Liverpool could confidently hope to surpass Man United's £750 million deal with Adidas.
However, though this presented Nike as the clear favourites, the Mail's Dominic King reports that while the club "believe they can" reach a Premier League record, they are "not yet close to striking an agreement."
And it could well be that Adidas make headway over Nike, which would see the return of the Reds' manufacturer from 1985 to 1996 and 2006 to 2012.
The takeover of the club by Fenway Sports Group prompted the shift to Warrior Sports in 2012, and then its parent company New Balance three years later, and their strong relationship with the latter is clear in King's report.
He adds that New Balance have "first refusal over extending their terms, provided they can equal a rival offer," but with Liverpool "keeping their options open" a shift seems likely.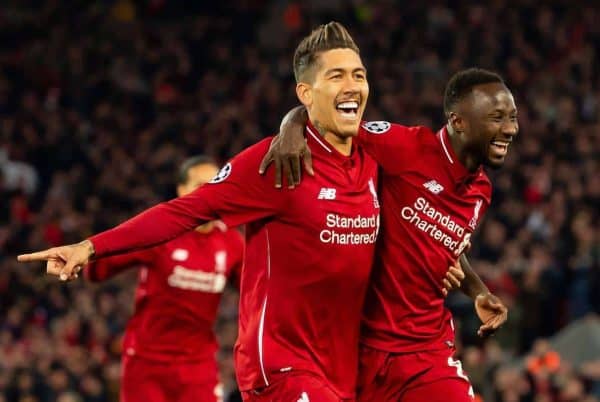 The Independent's Simon Hughes had already added that New Balance are "unwilling to go beyond £75 million [a year] to sign a new one" and that "Nike can."
But given their existing agreement with United, reached in 2014, it is certainly easily believable that Adidas could yet trump their high-profile competitors.
The German-founded company also provide kits for Real Madrid, whose 10-year, £980 million deal is the second-highest in world football.
Barcelona, who are being paid £1 billion over 10 years by Nike, are the best-paid in terms of kits, and any deal would likely sit Liverpool behind the Liga rivals in third.