A massive week beckons, and Steven Scragg thinks City could be the ones to slip in the title race…
Putting your hopes and dreams in the hands of another team is never pleasant. For some people, at times it even provokes some seriously unedifying displays of 'loyalty' to whichever team you need a favour from.
I'm a bit too 'old school' for nonsense like that.
Yes, of course I'd quite like Burnley, Leicester and Brighton to take points off Manchester City, but not to the point of renaming myself Steven 'Turf Moor' Scragg for a day or so, before swapping that middle name for Brendan, in the build-up to them facing the Foxes. Although Steven 'Amex Stadium 'Scragg has a certain ring to it, I suppose.
Rancour
There was much rancour when Manchester United failed to win the Manchester derby last Wednesday evening. A badly out of sorts team lost to opponents who are riding the crest of a Premier League wave however.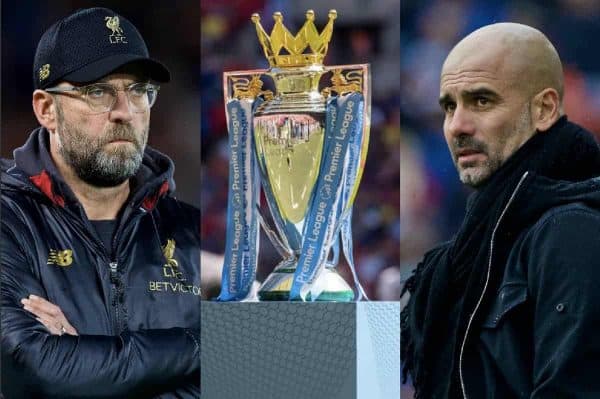 Sometimes, in derby matches, the form book does not go out of the window. Sometimes the form book remains firmly within the possession of the team who are in form.
Huddersfield Town were never going to upend Liverpool in this one. Yet, someone is going to step forward at some point soon, to prod a stick between the rotating spokes of either ours or Man City's front wheel.
Someone is going to, very abruptly, go hurtling over their handlebars. I'm still hopeful that it will be City who take the fall, rather than Liverpool.
All we need to do is keep winning; all we need to do is keep rolling the ball back to Pep Guardiola and his players. Keep letting them know in no uncertain terms that they will have to reach 98 points to win this Premier League title. Let them know that one false move will be costly.
Mind's Eye
In my mind's eye, one of two things are going to happen.
Either, we fail to reach the 97 points we keep being told might not be enough to win the league title, or we reach 97 points and win the title.
City have a trio of awkward games to navigate. Burnley can be stubborn, Leicester are led by a former Liverpool manager who has an axe to grind, while Brighton will hopefully go into their last game of the season in need of points to stay up.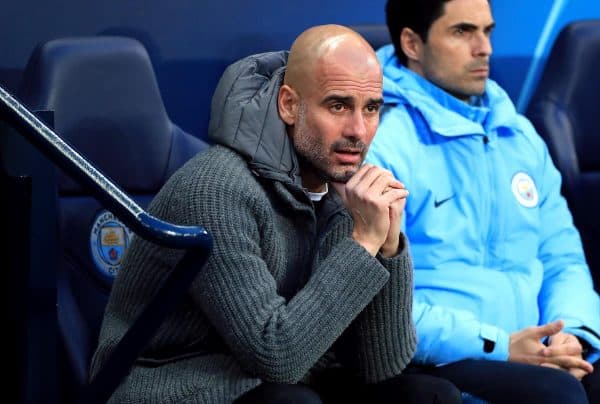 Individually, cast across the season during autumn and winter, these are three fixtures that you wouldn't expect to overly extend Guardiola's team of all-stars. At this point however, every hurdle is a tricky one, fraught with dangers and insecurities.
Imagine Liverpool reaching 97 points, but not winning the Premier League?
We are consistently goaded by this concept, by journalists, but more so by opposing fans. Opposing fans who declare football needs 'saving' from a Liverpool Premier League title victory, seemingly upon the basis that they'd never hear the end of it if we did win it.
These aren't noises that are being made by everyone though, these are noises being predominantly made by people who have never let us hear the end of how long it has been since we last won the league title, by people who have revelled in our near-misses.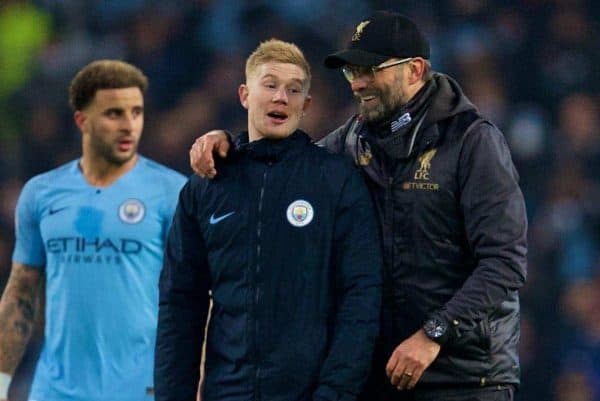 Basically, they don't want a taste of their own medicine. They don't want a resurgent Liverpool, because if this Liverpool cracks the matrix and claims the 2018/19 Premier League title, then it will go on and win more.
Instead of imagining a Liverpool team that reaches 97 points and fails to win the Premier League title, imagine City walking away from this incredible season with only the League Cup to show for it?
Ahead in just 15 seconds, through the ever-improving Naby Keita, we were disjointed until the second goal was scored. The third, just before half time killed off any pretence that Huddersfield were going to conjure a way back into the game. Sadio Mane and Mohamed Salah with a goal apiece, a first-half feat that they would repeat in the second half.
Outstanding in fits and starts, offset by periods of lethargy. Five goals scored, it could have been a few more, inclusive of a very good chance that fell to the fit-again Alex Oxlade-Chamberlain. What a story that might have been, had he converted. It was wonderful to see him back.
Minor Irritation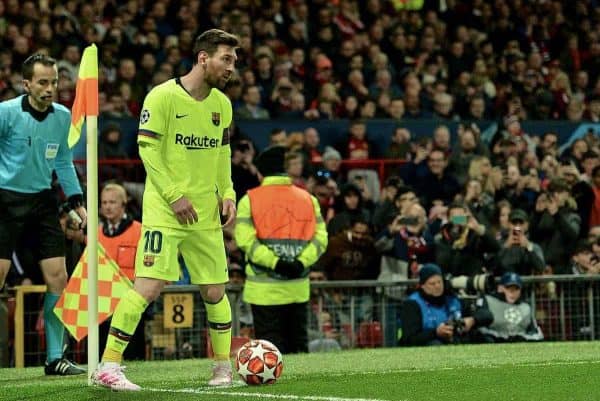 Barcelona are next up then and a shift back to Champions League duties. The semi-final, first leg beckons us. Luis Suarez, Phillipe Coutinho and of course the minor irritation that is Lionel Messi await us.
Strangely, Manchester City's result at Burnley will dictate which of our next two games will be the most important. How can it come to pass that a Champions League semi-final, at the Camp Nou, against Barcelona, Suarez, Coutinho and Messi can almost seem transparent, as you try to peer beyond it, to our trip to Newcastle United to face another icon of Liverpool's past, Rafa Benitez.
Here comes the week of the ghosts of Liverpool past. Hold tight.