Liverpool supporter Sean Cox, hospitalised since last year's Champions League tie against Roma, is to attend a charity match in Dublin.
The Irish fan was attacked outside of Anfield nearly one year ago, leaving him with traumatic injuries and needing round-the-clock care.
He spent more than a month at a Liverpool hospital before being flown back to Ireland, where he is now cared for at the National Rehabilitation Hospital.
Now, after Liverpool FC announced there would be a charity match arranged to raise funds for his long-term support, it has been confirmed that Mr. Cox will attend the fixture—the first time he'll have been "outside a medical environment" since the attack.
An LFC Legends team will face a Republic of Ireland XI on April 12, with Kenny Dalglish and Mick McCarthy managing the sides respectively.
Cox's family told Newstalk of the arrangements to ensure Sean could attend the game in person.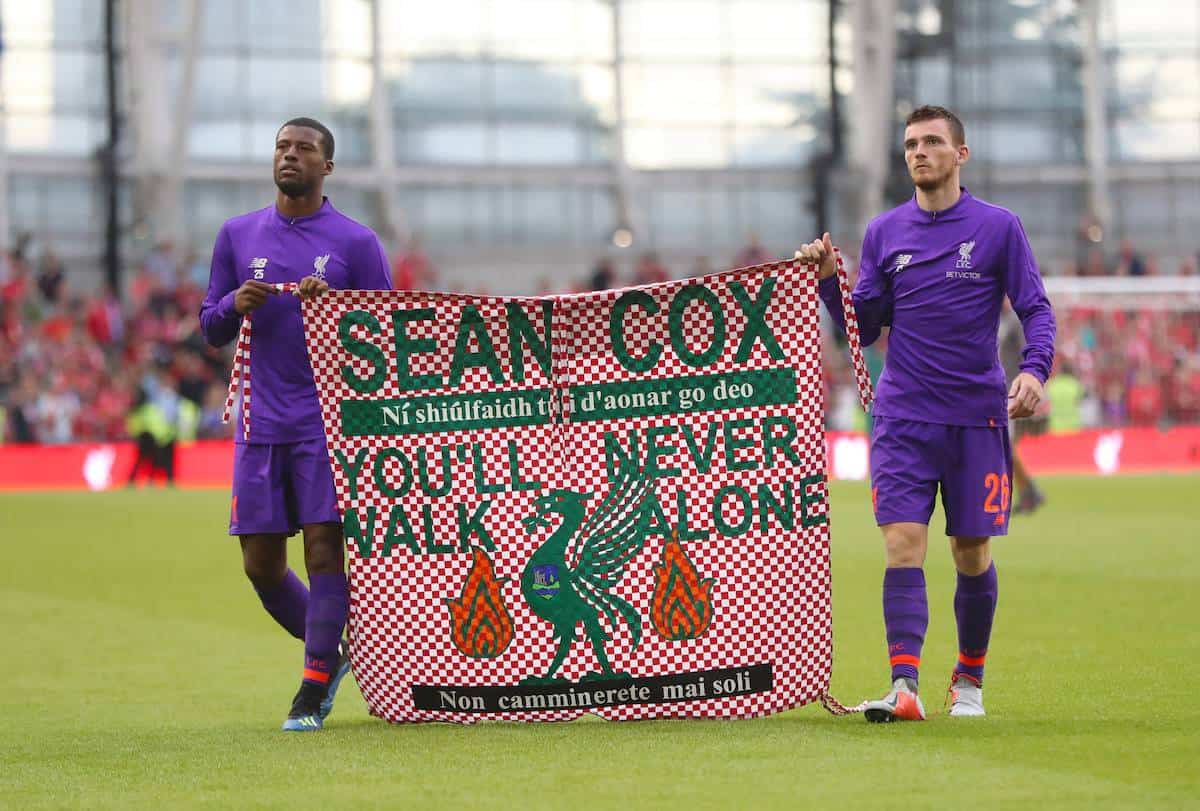 "It's very special for the family, and it's very emotional for [his wife] Martina.
"She said he does [know he's going]… she said he does, and he's excited… he keeps smiling, and he can't wait.
"It has taken a lot of planning. He is obviously medically dependent, and in terms of the logistics of getting him to there and making sure he's properly cared for when in the stadium have taken some work.
"The caveat is if Séan got an infection or a cold or something happens between now and Friday, we might have to change the plan. But as we sit here now…that's the plan."
Several big-name ex-Reds are lined up to take part, including Robbie Fowler and Steve McManaman. Former Ireland internationals Ray Houghton, Damien Duff and Niall Quinn will also be involved.
Cox's recovery continues to be slow and gradual, with it being likely he'll be entirely care-dependant for the rest of his life.
Tickets for the match are available for purchase here.