Barcelona may not be the side they once were, for better and worse, but Liverpool cannot underestimate their Champions League opponents at the Nou Camp.
Maybe it's just the people I talk to, but ahead of Wednesday night's Champions League semi-final I sense there's a perception that Barcelona 'aren't the team they used to be'.
That they compare unfavourably to the sides that won European Cups in 2009, 2011 and 2015 and that because Liverpool aren't the team we used to be—thank God—we can head to the Nou Camp fully believing a second consecutive Champions League final awaits for the mighty Reds.
If only it was that easy.
Barca certainly aren't the club they used to be. They used to pay UNICEF £1.25 million a year to carry their name on their shirts whereas now they are charging Liverpool supporters £102 per ticket.
And this, remember, is a club owned by 140,000 socios (members).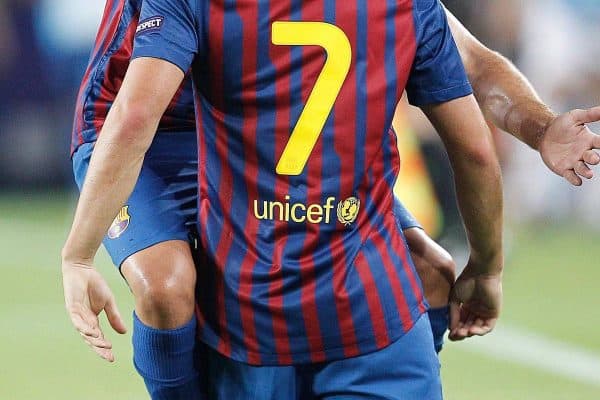 Maybe such needless, shameful profiteering is what Barcelona's Mes Que Un Club (More Than a Club) slogan means after all?
Credit to Liverpool for subsidising the cost of the 4,620 tickets by charging Barca supporters a reciprocal amount, but then with UEFA charging £60, £138, £388 and £518 for the four categories of tickets for the final in Madrid you might want to auction off a kidney (if you didn't for Kyiv) if you think the Reds are going through.
Back to the More derby—'More Than A Club' vs. 'This Means More'—and I was talking to a Liverpool player last week who thinks the game in the Nou Camp will be, in his words, "decisive."
The players are confident of beating anyone at Anfield—going unbeaten in the Premier League there for 39 games and having never lost a home European under Jurgen Klopp does wonders for your belief—but realise just how difficult a task they've got in Catalonia.
Barca have only lost two of their 42 home games to English opposition, both against Liverpool in 1976 and 2007.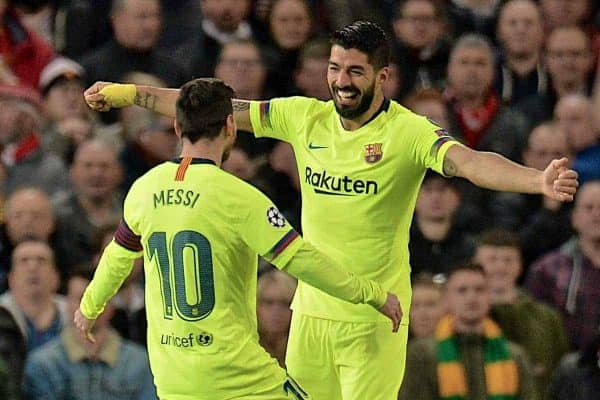 They're also the only European team to have won twice at Anfield (in 2001 and 2007), but it's their more recent form that is relevant.
They've already won La Liga having only been beaten twice (which is twice as many defeats as they suffered in 2017/18) and will complete a league and cup double if they beat Valencia in the Copa del Rey final.
They're also unbeaten in the Champions League this season and have scored in every game at the Nou Camp in all competitions since a 0-0 draw against Getafe there 15 months ago.
So, with Alisson having never kept a clean sheet in any Champions League away game in his career and having conceded four there last season when AS Roma lost 4-1—before winning the quarter-final second leg 3-0 in Rome—I'd say there is more chance of a snowstorm on Las Ramblas on Wednesday night than Liverpool keeping a clean sheet.
Which means we need to go there and score goals. And the players know it.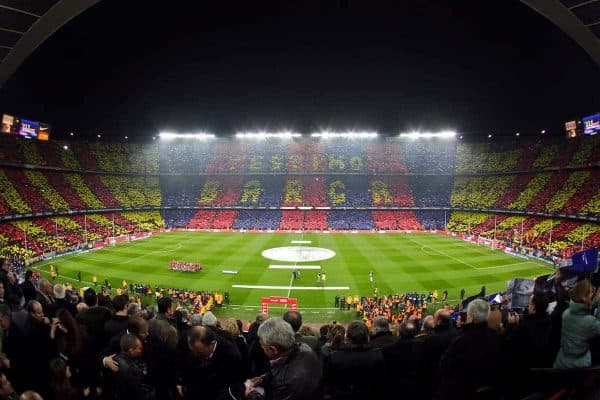 I remember Liverpool going to Camp Hou (see what I did there?) in 2001 and 2002 and playing for the 0-0 draws that they got. It won't be anything like that on Wednesday. I fully expect Klopp to send his team out with an instruction to attack.
That won't, of course, be easy. Barcelona are so dominant in some home games I estimate they have 126 percent of the possession there and there's a case for arguing going to their place is the hardest away game in European football, but a truly woeful Man United side went there in the quarter-final and had nine shots.
Somebody give Ole Gunnar Solskjaer another new contract.
Yes they lost 3-0, yes Lionel Messi was so good that he made Phil Jones look like, er, Phil Jones and yes it was hilarious, but the way Marcus Rashford got in behind the Barca defence in the first minute, only to hit the crossbar, made me think that Sadio Mane and Mo Salah are going to give Ernesto Valverde sleepless siestas.
Remember that Virgil van Dijk pass for Mane's opening goal in Munich? Expect to see more of that.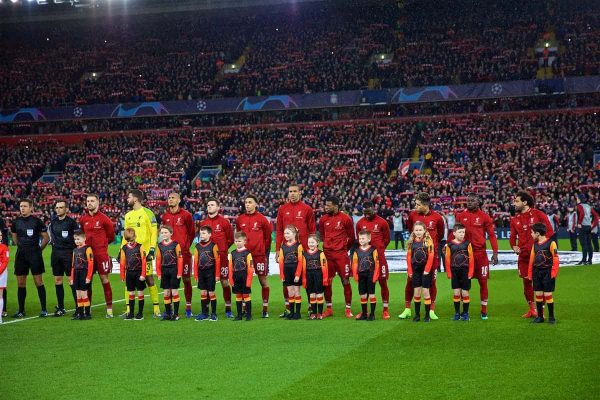 Maybe Barcelona aren't the team they were under Pep Guardiola and Luis Enrique, but they are still on course for a treble, have the best player in the world up front (who has only scored 46 goals in 45 games this season and needs two more to get to 600 for Barca) and a couple of ex-Reds who will be desperate to show us all what we're missing.
This Liverpool team have proven beyond doubt they can mix it with the best and score away goals in Europe, but underestimating this Barca side would be bonkers.
The Reds will face their hardest game of the season on Wednesday night but if they are going to go through to the final they will have to score and get a result.
---
Chris McLoughlin writes for This Is Anfield each week; he's also senior writer for the Official LFC Matchday Programme and LFC Magazine. You can order the Barcelona second leg programme here.