Liverpool head into their Champions League quarter-final with Porto as favourites, but history shows they can't afford to underestimate their opponents.
I'm not saying being drawn against Porto in the Champions League quarter-final was well received by most Liverpool supporters, but I know someone who booked a flight to Madrid for the final that same day.
Such a bullish attitude reeks of putting the cart before the horse—and I can tell you a thing or two about carthorses following our Grand National work sweep—but it also suggests how much confidence there is in the Reds to see off Porto and Barcelona to reach the final.
It would, of course, be remiss of me not to mention Barcelona's opponents in their quarter-final.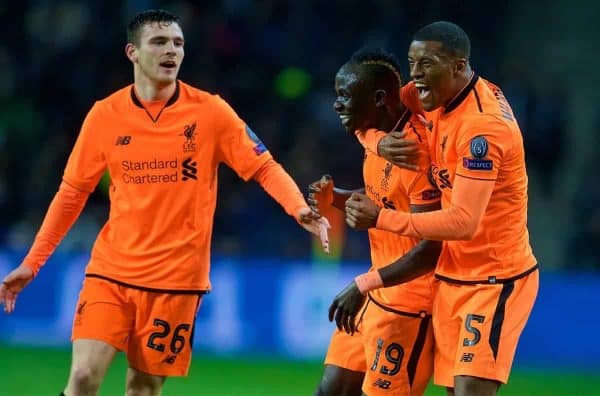 Anyway, back to Liverpool vs. Porto and let's be honest here, given the 5-0 away victory against them last season, when Sadio Mane scored a hat-trick at Estadio Dragao to condemn Porto to their record home defeat before a deceased rubber of a second leg at Anfield, it would be unbelievably disappointing not to knock them out again.
And that might be the biggest problem. Complacency. The footballing equivalent of assuming there's a toilet roll next to you then realising there's not after a spot of Twitter on the shitter.
It's not something any of us ever mention, but Liverpool won a fifth European Cup in Istanbul in 2005. The following season there was a growing feeling that Rafa's Reds could retain it.
Not only had Benitez signed a new goalkeeper in Pepe Reina, he'd further strengthened the spine of the team with Momo Sissoko and Peter Crouch coming in while Bolo Zenden provided a fitter left-footed alternative to Harry Kewell. Daniel Agger and Robbie Fowler followed in the January.
Between October 29 and December 18 that Liverpool team went a club-record 11 games without conceding a goal.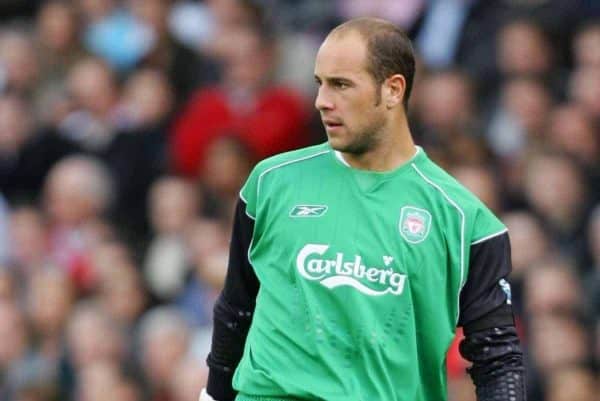 Reina would've had a busier two months if he'd been chief silverware cleaner at Goodison Park and after going unbeaten in an exceedingly uneventful Champions League group featuring Chelsea, Real Betis and Anderlecht (conceding only one goal and drawing three games 0-0) the Reds were paired with Benfica in the last 16.
Ronald Koeman's side (you forgot he was there, didn't you?) were the champions of Portugal and had knocked the Mancs out in their final Champions League group fixture with a thoroughly hilarious 2-1 win in Lisbon.
But going into the first leg at Estadio da Luz, Benfica had lost three of their previous four league games including the Lisbon derby. Liverpool would surely go through.
Benfica 1-0 Liverpool. Despite that first-leg loss to an 84th-minute Luisao goal on a night when Sissoko suffered a horrific eye injury, the general consensus was 'we'll do these at Anfield, it'll be another famous European night'.
Liverpool 0-2 Benfica. What indeed started off as a rousing Anfield European night turned into a squib damper than a hiker's armpits on the Great Wall of China.
So what most Reds thought was a good draw against Portuguese opposition turned into a shock 3-0 aggregate defeat, and that's a lesson worth remembering ahead of Liverpool vs. Porto.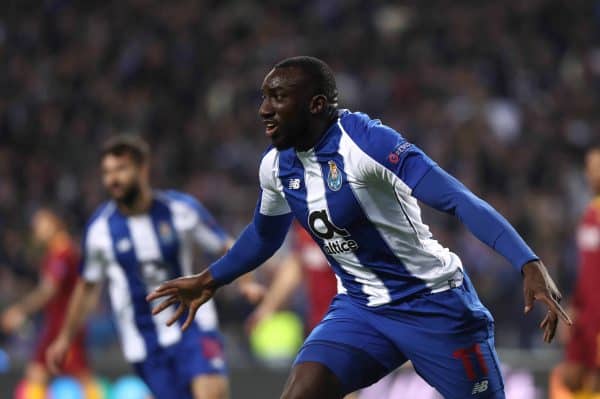 Forget last season. We all need to think of Porto like they're PSG or Bayern Munich, not a side from a league considered by many as inferior.
Porto's record against Liverpool is poor, but they've won two European Cups, two UEFA Cups and will be thinking that if we've all got one eye on the Premier League title race they might be able to take advantage and knock us out.
Liverpool's league form suffered when we were trying to win the Champions League last year so it remains to be seen if our Champions League performances will similarly suffer now that we're in a genuine title race.
But what is certain is that if you underestimate any opposition at this stage of the season then you're asking for trouble.
At least the players know from one of their team-mates that they can't allow any complacency to sneak in.
Last week I interviewed Rafa Camacho—who was born in Lisbon and lived in Portugal until he was 13—for the official Liverpool vs. Porto matchday programme. Camacho is a life-long Sporting CP fan and watches Portugal's Liga NOS regularly.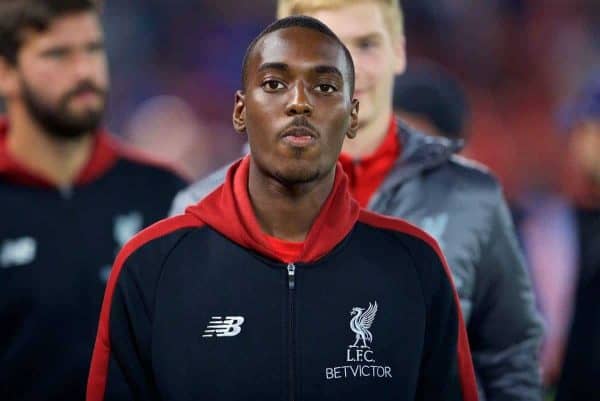 He reckons Porto are a different, much better team compared to last year and pointed out that they've been in great form, winning eight and drawing one of their last 10 games.
He knows they can't be underestimated, but he also made it clear that everybody in the Liverpool dressing room believes they're also a much better side than this time last year and there's a feeling that the team is just getting into a nice rhythm.
So while the expectation that Liverpool will go though is justified, if you're going to Anfield on Tuesday night don't take it for granted.
We've got a job to do, on and off the pitch.
---
Chris McLoughlin writes for This Is Anfield each week; he's also senior writer for the Official LFC Matchday Programme and LFC Magazine. You can order the Liverpool vs. Porto programme here.