Liverpool will face one of the biggest tests of their title challenging run-in when they come up against Steven Gerrard's slip, their failed 2014 title challenge, Iago Aspas' corner, Jose Mourinho, narrative, and fate.
The odds are piled against the Reds who would struggle against one of these things, never mind all of them put together.
Mourinho has put his sabbatical on hold and Gerrard has taken his boots down off the hanger to once again fall over on the Anfield turf and deny Liverpool their first title in the Premier League era…
But maybe it wasn't Gerrard's slip which cost Liverpool the title, maybe it wasn't a Mourinho tactical masterclass and maybe Liverpool wouldn't have scored even if Iago Aspas had taken the perfect corner kick.
Or maybe it doesn't matter at all, because it was five years ago and they are not coming up against any of those things on Sunday.
New-look Liverpool, new-look Chelsea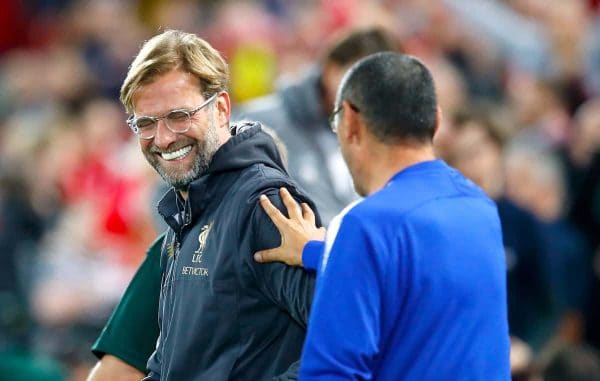 Both Liverpool and Chelsea are now different animals.
Whereas the title challenge under Rodgers' was described as a fairytale, the challenge under Klopp is very real.
With this team, you get the impression that if they fail this year, they will have another go next time around. The players have bought into the club and manager and the majority of fans can see where Liverpool are going under Klopp.
The Rodgers season felt like now or never. The club weren't Champions League regulars and were playing a season without European competition. Luis Suarez subsequently departed, as did Raheem Sterling, Steven Gerrard and, eventually, Philippe Coutinho.
Only one player from that title-challenging season is likely to be in Liverpool's starting 11 this weekend—Jordan Henderson—and the current captain wasn't even in the squad that day due to suspension.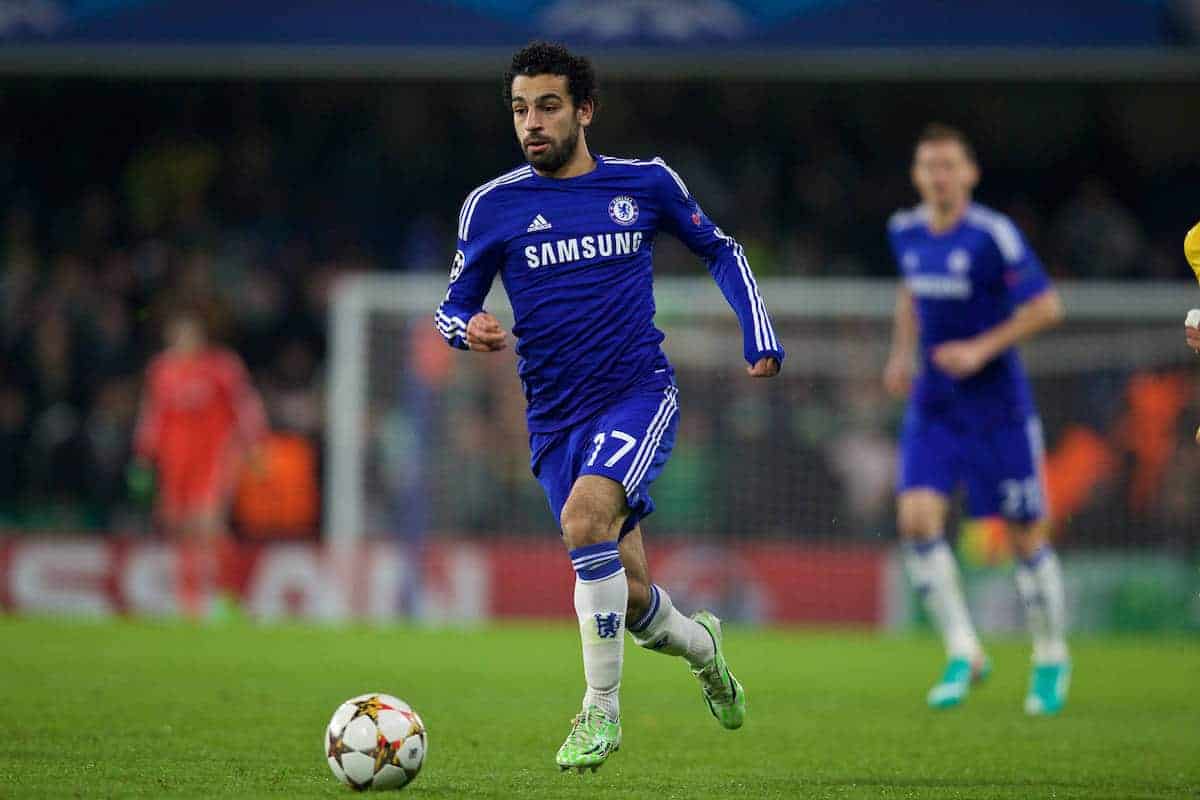 Mohamed Salah, who wore Chelsea blue that day, has since swapped clubs and is now on a similar level to that of Suarez in the Rodgers era.
The difference is that Liverpool are now a club challenging for the honours to match the ambition of the world's best players and Salah is showing no signs of wanting to leave.
The only Chelsea players remaining from that day are Cesar Azpilicueta and Willian, who have since won two Premier League titles with the west London club.
But now the tables have turned; Liverpool are the Champions League regulars and title challengers, while Chelsea battle for the top four and slog it out in the Europa League.
The rivalry between the two clubs has long since faded and this is just another game against a good Premier League side.
It's no different to the clash with Spurs a couple of weeks ago, with the short-term competitive rivalry now being between Liverpool and Manchester City.
Dragging up the past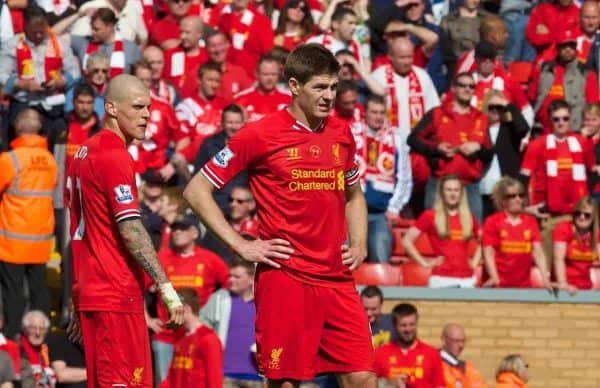 But despite the passage of time, and the wholesale changes at both clubs during the past five years, the narrative ahead of this game still revolves around the Gerrard slip. The moment provided a handy incident on which to hang a whole season and is now being used again.
Though it's natural to bring it up, the extent to which it has been covered during the past few days is bordering on the obsessive and ignores many of the other stories surrounding the Reds' fall away from that title race and, more pertinently, the upcoming game.
Liverpool are playing Chelsea. Maurizio Sarri's Chelsea, not Jose Mourinho's, with Gonzalo Higuain up front, not Demba Ba.
The only similarities between now and then are that Liverpool are involved in a title challenge and they are playing Chelsea in April.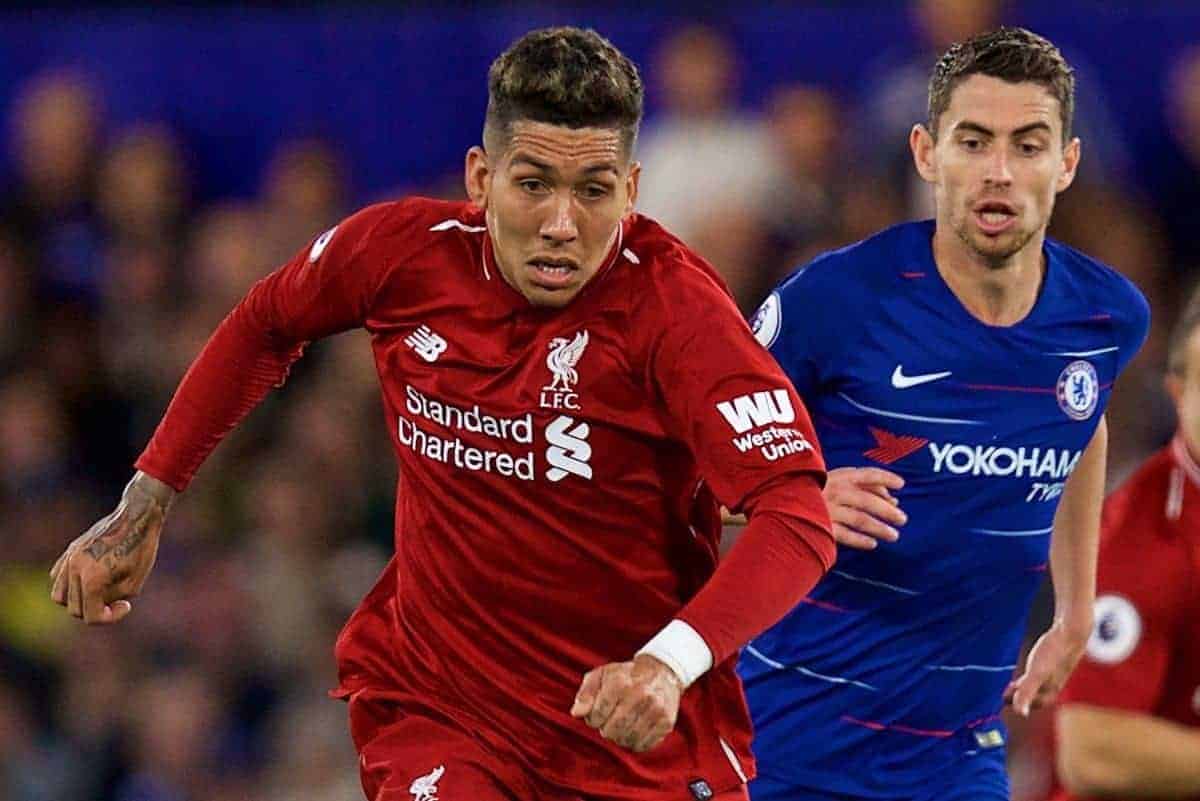 Or as Klopp says: "Only the colours and the names of the teams are the same, pretty much."
It's enough to bring it up, but probably not enough for Klopp to answer three questions on 2014 in his pre-match press conference, and not enough for a long-form essay.
"I'm not sure if that's in anybody's mind apart from yours," Klopp said when asked about it.
"I didn't think one second, until I entered this room [and it was brought up], about 2014.
"It's a completely new story, it's all about the game on Sunday and nothing to do with any games before."
Match previews look at the teams in 2014 rather than those in 2019 and the league table from then rather than now.
It gives the impression that some are desperate for it to happen again and the coverage during the past few days is almost encouraging the incident to repeat itself in some form.
Within the words which have been published around this issue, there's almost a will for Liverpool to fail again.
Any momentary lapse in concentration will be jumped on and, should any player fall to the turf, it will be highlighted whether it affects the result or not.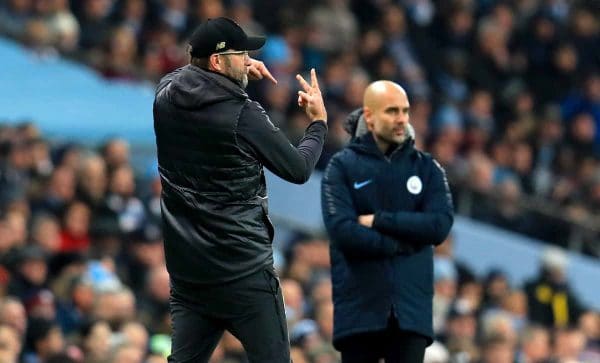 Though Man City have also had their fair share of unfavourable media coverage, not least the jibes aimed at their fans, none of it has been as hysterical as the build-up to a second Anfield slip up.
Chelsea too, and especially Sarri, have suffered similar treatment this season, with a number of negative narratives constantly circling.
The Italian is trying to turn the club from plodding pragmatism to something similar to the styles used by Liverpool, Spurs or Man City, but there is a restlessness outside the club and a desire for another Stamford Bridge sacking.
Very little has been said about the game itself, with the only ones focusing on what might happen in the actual football being the bookies. Though even they might be offering odds on a mistake leading to a goal!
Football creates stories and the moments within games can define seasons and even eras, but to rehash this narrative again…and again…and again, in a time when it doesn't really matter that much, is strange.
Search for the negatives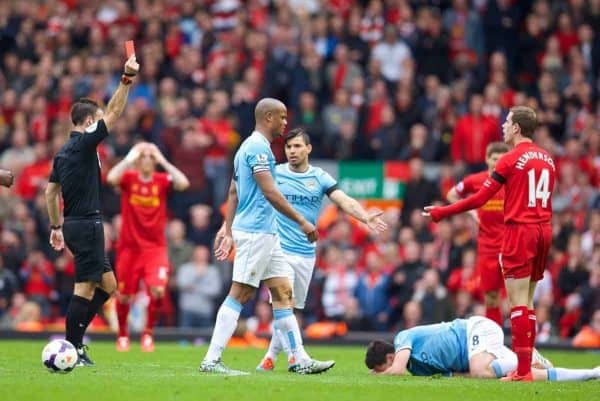 But it's perhaps typical of our coverage of everything in a negative light.
Both of these teams are looking to turn things around for different reasons. Unlike many of their successful sides of the recent past, Chelsea are now looking to entertain, though it is taking a while for Sarri to implement his philosophy.
But apparently, challenging for the top four and getting the side into the latter rounds of the Europa League isn't enough. It's been decided that he's had enough time to completely turn around the whole mentality of a club, and should now be sacked. The negative.
For Liverpool, their fans are on the biggest high since those days in 2014, when there were some great moments along the way which are largely ignored outside of Liverpool fan media.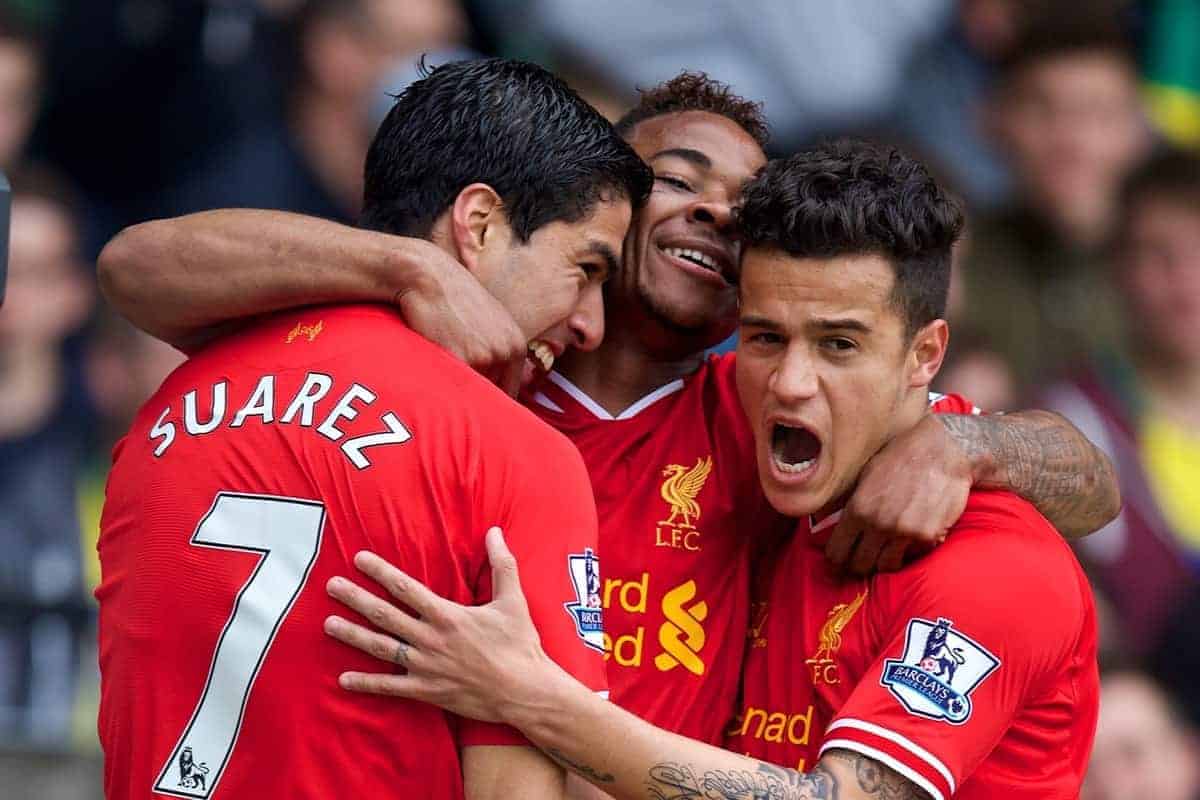 This season, fans are trying to enjoy their ride amid the tension, with the club back where it wants to be, challenging for the biggest honours in football—but the focus is on potential failure.
Some of the better coverage has rightly looked at what has changed at Liverpool, but this is usually masked by a headline focusing on Gerrard, and a picture of him falling over.
No fear of failure

There's a danger that this is merely contributing to the noise around the Gerrard slip, but hopefully, after the game there is no excuse to write about it.
There is a new look to both teams, and in his press conference Klopp summed up his side's strong mentality, attitude and fearlessness, which means they aren't afraid of something like that happening again—which in turn makes it less of an issue.
"It's absolutely not possible to play a football game without mistakes. So you don't have to worry about them, you only have to deal with them."
Klopp doesn't care for what happened in 2014, Sarri cares even less, but almost everything in the buildup to the game will mention it, again and again.
Let's hope Liverpool can put it to bed, by focusing on the present rather than the past.