Jurgen Klopp was in an upbeat mood after Liverpool knocked Porto out of the Champions League again, but noted that huge challenges lie ahead.
---
A 4-1 win in Portugal sent the Reds through to the semi-finals, 6-1 on aggregate, but the boss felt the result flattered his team.
While Liverpool were superior, there were spells in both games where Porto had chances on goal—but the excellent season continues, domestically and in Europe.
Barcelona now stand between the Reds and a second successive Champions League final, but Klopp pointed to the progress already made.
"We are the second time in the semis, that is really something," he told reporters at the Estadio do Dragao.
"I don't think it's a result that reflects the two games. Porto made our life very difficult tonight.
"It was really nice to be part of a game like this when the crowd are right behind their team—a proper football atmosphere.
"Last year was not a 5-0, and this year was not a 6-1."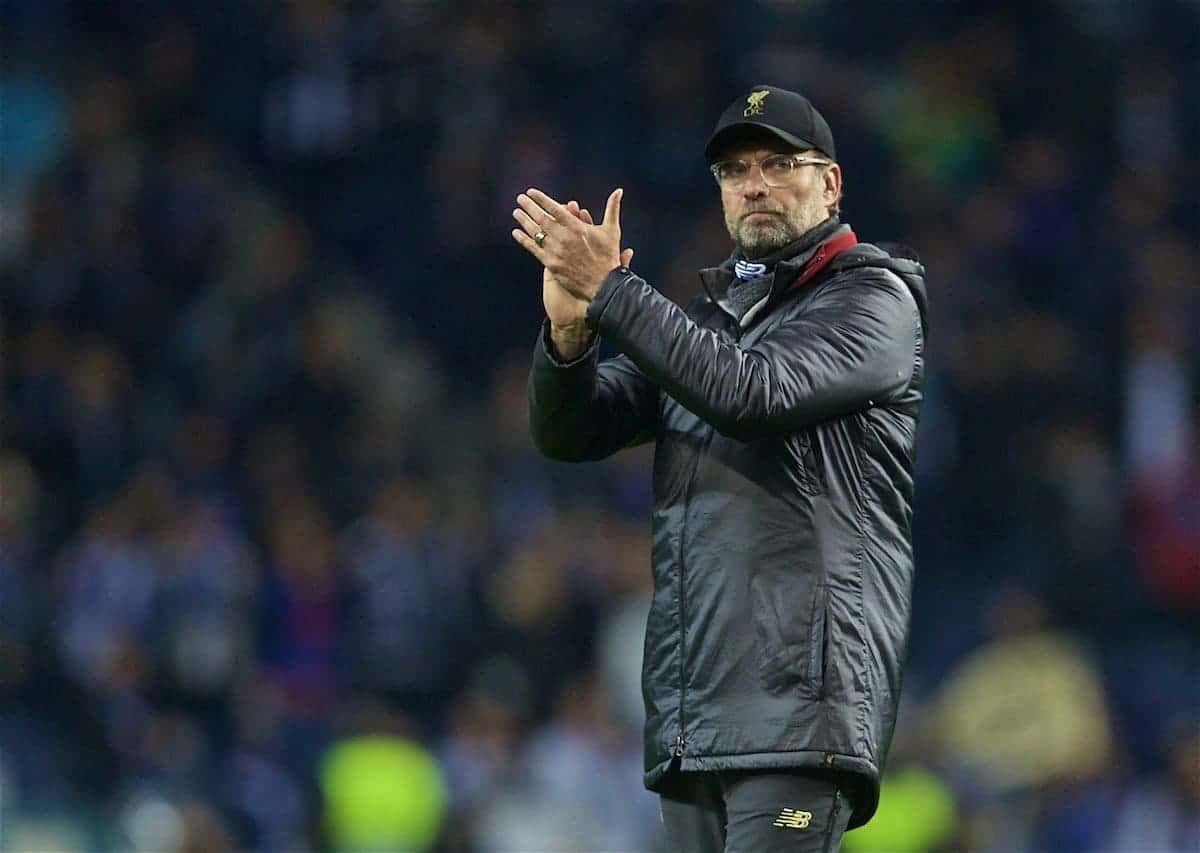 Klopp also spoke of the challenges that now lie ahead, in both competitions.
The Champions League is, of course, a huge trophy and there might be an element of unfinished business there for the squad after last season—but before that, a totally different task awaits.
A weekend Premier League game against Cardiff City must take precedence in the Reds' thoughts and plans, said the boss, even though there is so much to look forward to in continental terms.
"It's really good news that there is a semi-final between Liverpool and Barcelona. I'm really proud of the boys," he added.
"I saw Ajax [beat Juventus]…if I were wearing my hat I would [take it off to them], unbelievable. There will be four really strong teams in the semis.
"Thank god I don't have to think about [stopping Lionel Messi] tonight! Everybody tried it and nobody can do it!
"We will find things where we think we could use it. But on the other side, I don't care tonight, we are in the semi-final.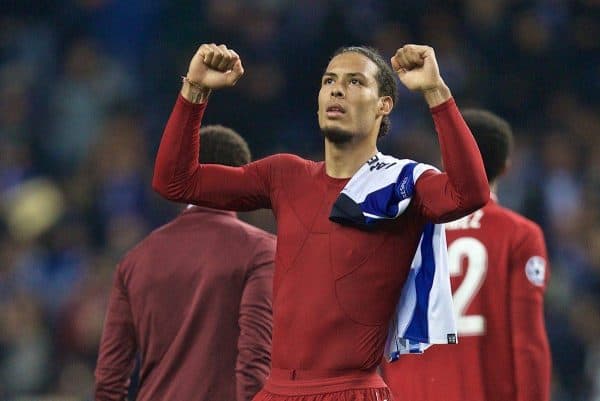 "But we play Cardiff on Sunday and that will be in my mind, not Barcelona. I'm looking forward to it, but not tonight.
"We have another intense game on Sunday. Cardiff is back in the race [to avoid relegation]."
The Reds have just four games left in the Premier League and will hope, while also winning their own games, that Spurs can repeat their Wednesday night trick of leaving Man City deflated and without silverware in their own hands.