Jurgen Klopp spoke to reporters after Liverpool's 2-0 win over Cardiff and was delighted with another big performance in difficult conditions.
The Reds were made to be patient against a stubborn side struggling against relegation, before goals from Gini Wijnaldum and James Milner wrapped up the win.
Liverpool rarely had cause to believe they'd drop points after taking the lead, but it was a case of not getting too frustrated earlier on after a succession of missed chances.
Klopp told reporters in his post-match press conference that the team knew it would be a really difficult match to grind through and claim yet another victory.
"It was prepared to be a proper banana skin and we knew that, the boys were unbelievable. It was clear, difficult [match] for all of us.
"In the first half, we created three of the best chances of the season and didn't finish them off. We had to keep patient."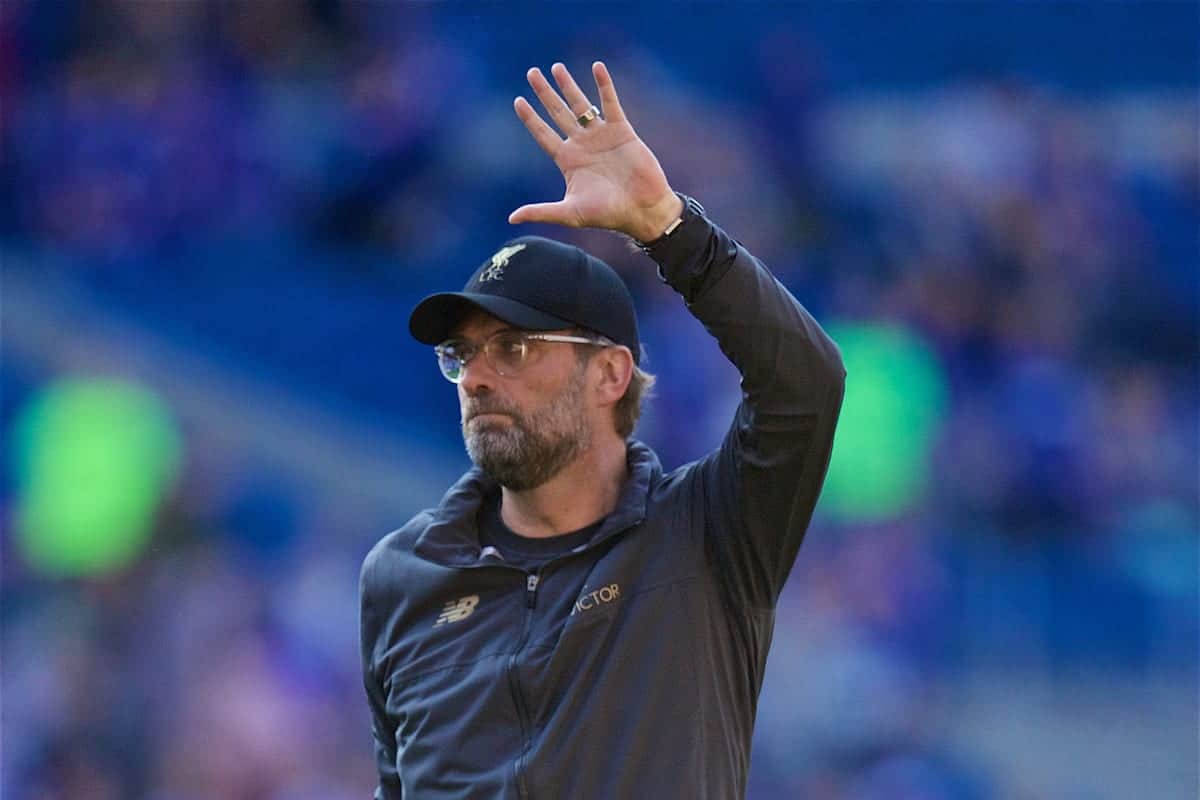 When the breakthrough did eventually come, it was from a much more difficult finish from Wijnaldum than the likes of Roberto Firmino or Mohamed Salah had had in the first half.
Klopp revealed that the set-piece goal was worked on and decided upon before the game—but the execution was slightly altered, for a lower delivery, at the break.
The boss also noted that the tactical set-up was a little different at Cardiff City Stadium, with Firmino playing at the point of a diamond.
"The boys decided this [change of delivery] at half time in the dressing room, they saw the space on set pieces. I love that.
"I'm so happy the boys delivered so much of that [changed tactical plan]."
The Reds returned to the top of the table with the win and will now hope that arch-rivals Man United can produce a much-improved performance in the derby against City on Wednesday.