Liverpool FC Women ended their Women's Super League campaign in eighth place, in what was a rollercoaster campaign for the Merseysiders.
The 2018/19 campaign for Liverpool FC Women was one which got off to a turbulent start, but slowly but surely the Reds steadied the ship in what was another season of transition.
It all started when Neil Redfearn ripped the rug from under what was to be the start of a new era for the Reds after sensationally resigning just one game into the season, temporarily leaving Liverpool without a manager.
Vicky Jepson would be the one chosen to assume the mantle after initially acting as co-caretaker with Chris Kirkland, and a rollercoaster campaign was to await Liverpool FC Women.
Here is a summary of their season.
A Topsy-Turvy Campaign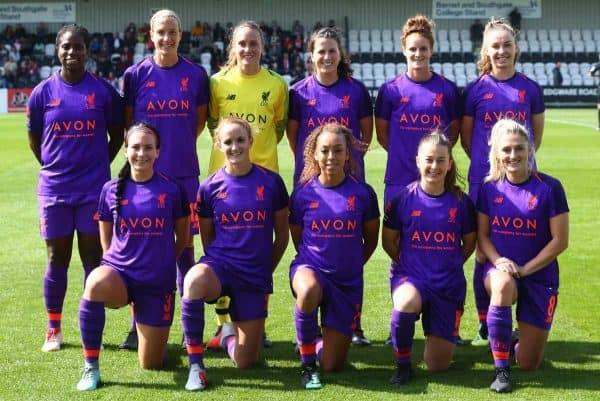 Liverpool Women competed across three fronts in 2018/19, with varying degrees of success.
On the domestic cup front, the Reds failed to progress beyond the group stage in the Continental Tyres Cup, but a successful run in the FA Cup followed and was only brought to an end by eventual winners Manchester City in the quarter-final stage.
And despite not managing a win within 90 minutes during their League Cup campaign, the Reds more than made up for their early season cup wobble by notching impressive FA Cup wins over MK Dons and Millwall – to the tune of a combined score of 8-0.
A 3-0 defeat away at City would spell the end of Liverpool's hopes of silverware, but Jepson's side fought valiantly and showed glimpses of the attacking side they are striving to become on a more consistent basis.
Moreover, their Women's Super League campaign ended with an eighth-place finish with a record of seven wins, one draw and 12 defeats – and while there was a greater tally in the loss column, it was not to say the season was without highs.
Liverpool twice notched last-gasp victories over Yeovil Town Ladies, secured by respective strikes from forwards Jessica Clarke and Courtney Sweetman-Kirk, where each offered timely boosts to morale after a loss in the preceding week in both October and January.
And although Liverpool were to fall to a narrow 2-1 defeat against City at the end of March, the manner of their performance was to be admired, as a last-gasp goal going the way of the reigning title holders proved the difference.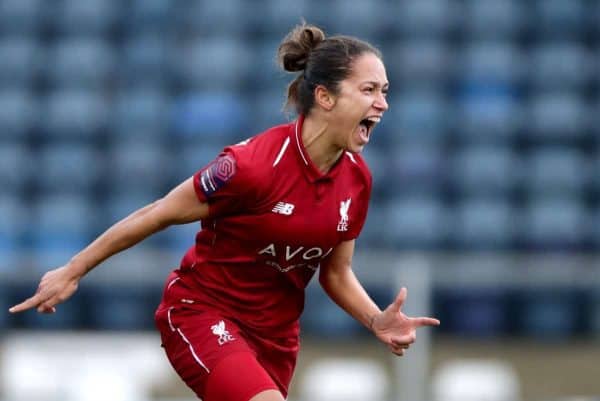 But, the ambition to play entertaining attacking football would soon pay off as the Reds' 5-2 win over Bristol in April was another victory to savour as 20-year-old Rinsola Babajide hit her first hat-trick for the club.
It ensured Jepson's side finished the league campaign on a high as despite a 2-0 defeat at the hands of Birmingham City, a convincing 3-1 win over local rivals Everton followed on the final day of the season.
And it was a victory which was littered with memorable moments.
Midfielder Christie Murray secured a hat-trick of assists and 19-year-old Amy Rodgers notched her first Liverpool goal after turning in the third goal of the afternoon – all in front of a record crowd at Prenton Park.
Ultimately, for Liverpool FC Women this was a season of transition and it was one which was always going to undergo growing pains following a turbulent start to the campaign.
The months of November and March saw the Reds experience their greatest periods of hardship as they suffered five and four successive defeats, respectively, across all competitions.
However, in the face of adversity, Liverpool FC Women banded together and established a strong sense of comradery and collective belief, traits which put them in good stead ahead of the 2019/20 season.
Reason for Optimism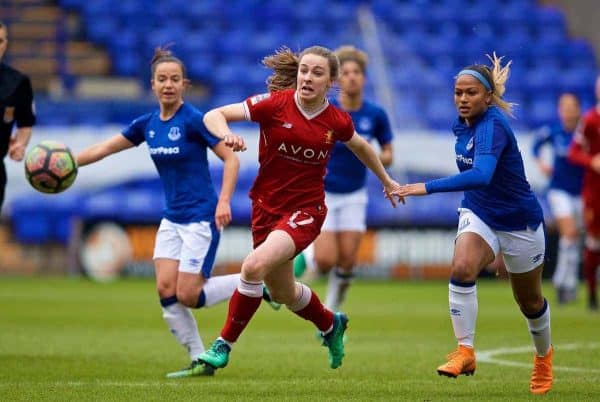 Although results were a mixed bag throughout the campaign, on a personnel front there were moments to savour as new signings were made, and contract extensions and debuts were handed out.
Academy starlet Lauren Thomas made her first-team debut off the bench in the 2-2 draw against Reading in December.
And the good news kept rolling into the new year as a new signing was made in the form of Jemma Purfield, an England U23 international and graduate of Arizona State University – who ended the campaign with two goals in seven games.
Teenage forward Niamh Charles – who was voted Rising Star at the 2018 North West Football Awards – midfielder Ashley Hodson and forward Jess Clarke all put pen to paper on a contract extension with the club, each citing their "delight" at continuing their career under the tutelage of Jepson.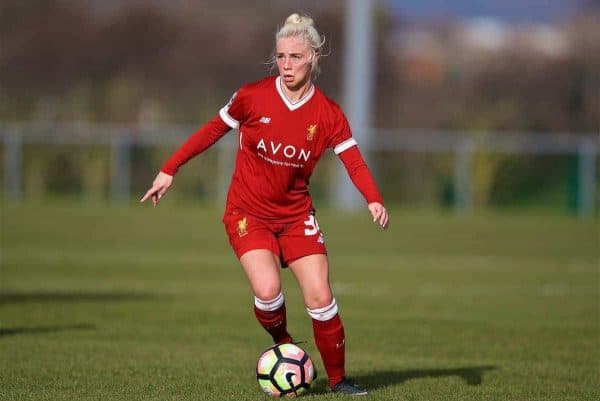 Hodson, who only returned to action in February following a cruciate ligament knee injury, cited the collective belief in the direction of the club upon signing fresh terms with club.
She said: "Vicky is putting her own stamp on the team and everyone believes in what she's doing.
"We're hoping that going into next season we can really blossom as a team and show how good we really can be."
Thus, it all points to a collective feeling of optimism that a bright future is in store on Merseyside in the years to come.
Looking Ahead to Next Season…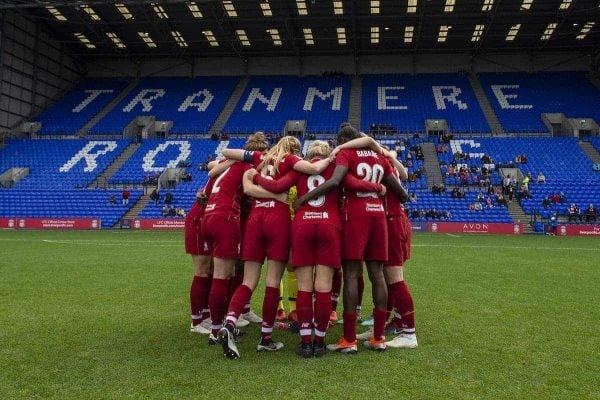 Liverpool Women now have an important off-season ahead as they look to build on the foundations Jepson has laid.
The Reds have a plethora of exciting talent littered throughout the squad, but to move further up the league table next season their defence needs to improve – after conceding 38 goals in 20 league games.
After an overhaul of changes to the squad last season there was always bound to be a period of adjustment as seven defensive players made their debut for the club throughout the campaign.
More importantly, however, the club needs a summer of stability after undergoing a squad overhaul and three managerial changes in less than a year.
---
League Position: 8th
FA Cup Finish: Quarter-Finals
Top Goalscorer: Courtney Sweetman-Kirk, 13 (all competitions)
Player to Watch Next Season: Rinsola Babajide