Liverpool head into the Champions League final having mastered their own fate, and they can take confidence from their belief as they take on Tottenham.
Fate, faith and football are intrinsically intertwined. Every fervent supporter knows that moment when the fickle fingers of fate intervene.
Any semblance of rational thought dissipates. Self-determination gleefully surrendered as we warmly accept an outcome recognised beyond our influence.
No amount of lucky scarves, fortune-filled pants or ridiculous rituals able to sway destiny from its inevitable conclusion.
Andriy Shevchenko might as well have walked to the side of the pitch in Istanbul, picked up the Champions League trophy and placed it in Jerzy Dudek's blessed hands.
The instant his late double effort improbably ricocheted to safety off the Polish 'keeper's elbow, every Red knew it was done; the penalty shootout a formality, an unnecessary delay and imposition on Gerrard's moment of crowning immortality.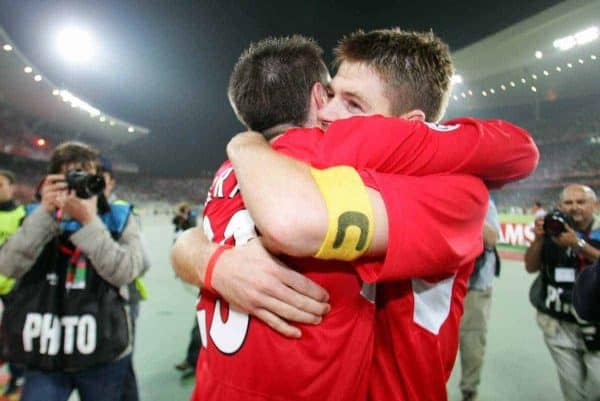 Some things are meant to be aren't they?
In the midst of the elation that followed, the brilliant Ukrainian was left broken. Scorer of 172 goals across seven spectacular seasons for the Rossoneri, he would only go on to score another 53 in the embers of his faltering career.
His only consolation being millions in material wealth, an array of medals and glorious memories to fall back on. The adoration of the Milan and Kyiv families, not to mention the support of his former model wife.
Poor Andriy indeed, life can be a cruel mistress.
There's a glitch in the…you know the rest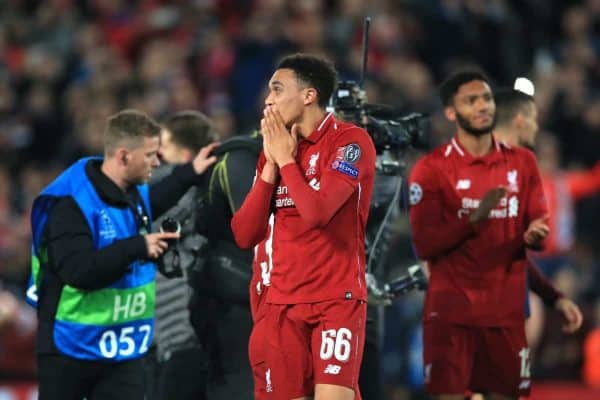 Such scenarios are scattered across every season. A million moments ready to be ordained with significance, a compelling narrative for fans and correspondents alike.
Complex events reduced to a headline, explained away as a simple twist of fate.
Except it's a lie. A harmless, reassuring and often nostalgic one, but a deception we are all willing participants in nonetheless.
This isn't to say remarkable, statistical anomalies events don't happen. This season's Champions League semi-finals alone demonstrate football's capacity to shock.
Various statistical models gave Liverpool a lowly eight percent chance of progressing to the final after losing the first leg in Catalonia.
Fair to say that second leg was a poke in the eye for perceived logic. The greatest comeback in the history of European football?
It will deservedly top many lists.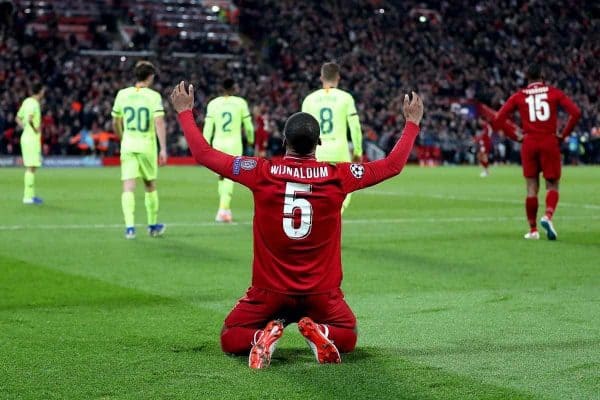 Liverpool winning wasn't a surprise but the margin of victory and shutting out the Blaugrana unquestionably was.
You could get into a deeper analysis across the games, some xG models interestingly had Liverpool and Barcelona level across both matches at 3.7 expected goals.
That doesn't change the astonishing nature of events at Anfield but it does show the Reds were always more than capable of inflicting damage.
Yet this game and the similarly impressive Spurs comeback remain memorable outliers. These nights stand out for the very reason they break the normal cycle.
Every fan will be able to throw out a handful of similar, striking games that show how unpredictable the beautiful game seemingly is.
And that's often where our minds deceive us.
No reward without risk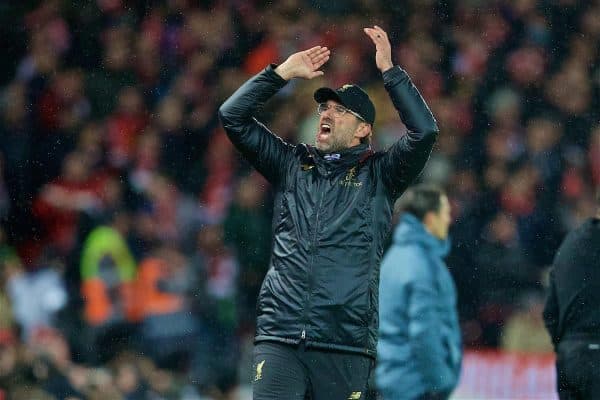 Many associate our game with unpredictability, romance and eternal hope.
There's always next season. Unless your club was grossly mismanaged at every level.
If they, say, dodged taxes through nefarious and elaborate schemes to pay players and staff alike vast undeclared sums with the goal of gaining a competitive edge against unwitting rivals.
Or if they bet the proverbial house against future season-ticket sales and relied on personal relationships across financial institutions to underwrite huge commitments that couldn't ultimately be satisfied.
In those circumstances there might not be another season to pin your hopes on. Unless you have the necessary political clout and a willing governing body to facilitate your reimagining.
Hey, nobody is looking at you 'The Rangers'…of course you're the same club you were before. And sit down Man City, not everything's about you!
Best to move on, I feel.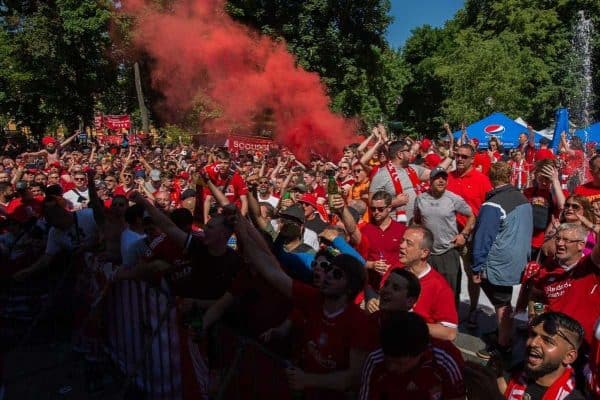 The desperately grey world of risk management couldn't be further from the unbridled energy that will breeze through Madrid this week.
Supporters, still the sport's lifeblood, will flood Spain's capital city leaving it awash in banners and song, cloaking rising tensions and nerves in a cacophony of colour and maybe even the odd bottle of Estrella.
That doesn't mean the mundane methodologies of big business won't influence the events that play out at the Wanda Metropolitano on Saturday night.
The elite clubs in particular are beholden to stakeholders, investors and boardrooms like any other large-scale modern business enterprise.
Identifying and mitigating risks form a vital and critical component in achieving strategic objectives.
In the short term this comes down to the coaching, tactics, opposition analysis, nutritionists, physiotherapy and host of other departments, all recruited by the clubs to provide the most important pawns, the players, the best opportunity to succeed.
Fighting for Al Pacino's mythical inches…they're all around us apparently!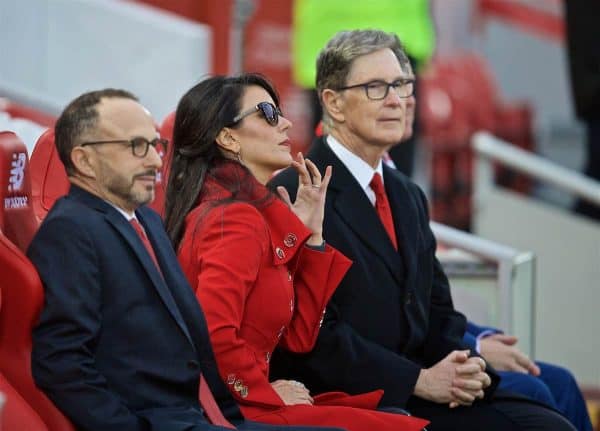 Longer-term strategies feed into this.
Commercial wins allow for enhanced recruitment at all levels and with a greater likelihood of tangible rewards.
This in turn will lure increased sponsorship as the club's profile rises bringing ever-higher revenue streams.
It's increasingly difficult for any detractor of Liverpool's owners to argue that they, along with the leadership team they entrust, haven't been extremely successful away from the arena that matters most to the supporters.
As frustrating as the lack of trophies have been, Liverpool are in an enviable position.
Healthy, financially independent and with perhaps the best squad to grace L4 since John Barnes was in his pomp.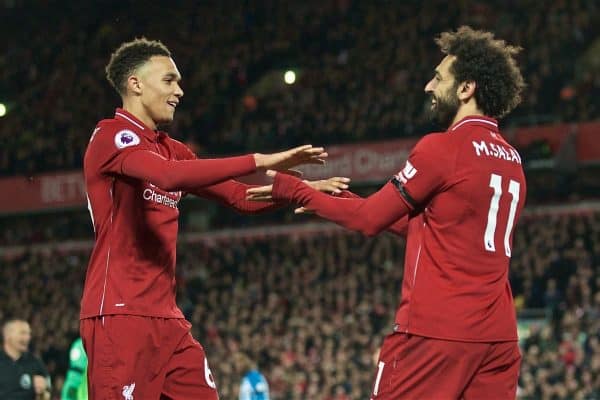 Encouragingly they're young enough to suggest we've not hit peak performance. There remains room for incremental improvement.
Silverware remains in short supply but it seems inevitable that drought will end sooner rather than later.
Free will versus fate?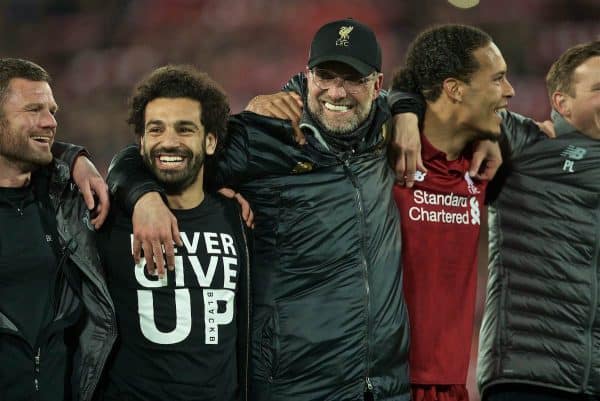 This has all been a rather longwinded way of saying that Liverpool, in their current state, no longer need to talk about fate.
They don't have to rely on destiny. Instead, their quality will embrace self-determination and free will over the footballing gods.
Stepping back from the emotion of the game, clinging to good omens and coincidence is invariably a red flag; an inferiority complex.
An unspoken acknowledgement that deep down you recognise the opposition are better than you and all manner of good fortune will be required to achieve an elusive victory.
Interestingly, the Spurs squad and their acolytes have been fervently pushing the 'it's meant to be' mantra in the buildup to the final.
Music to my cynical old ears. They know the Reds are the superior side and even their best performance won't be enough if Klopp's men play to form.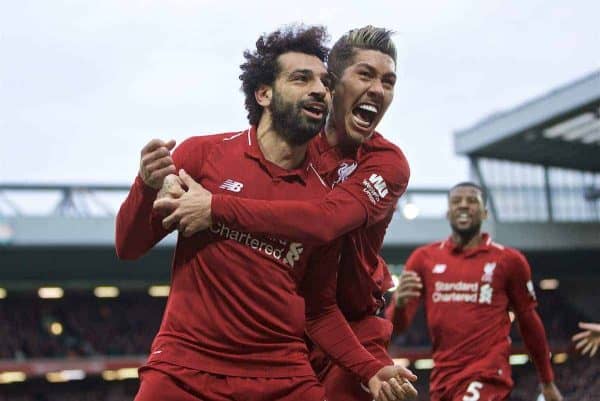 Liverpool trump Tottenham in every footballing aspect. Goals scored, goals conceded, wins, fewer losses.
The Reds not only have better individuals, they are a more impressive, coherent and effective unit.
As fans we will always greedily clasp every possible portent and prophecy. It's perfectly natural bearing in mind our inability to directly influence the outcome.
Regardless of my chat here, I've already set aside my tattered lucky pan…erm…scarf for this weekend.
Encouragingly Mo, Bobby and Sadio won't need to pay any heed to nonsensical superstitions.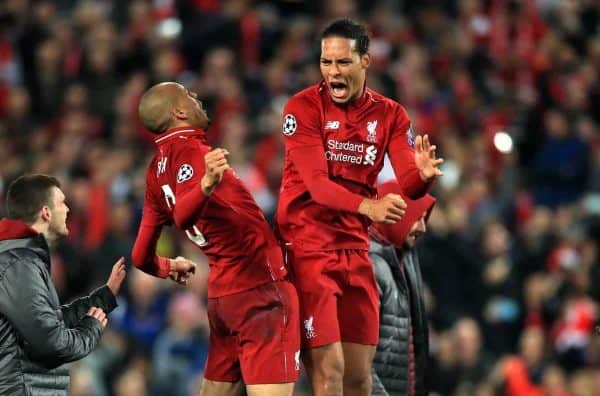 Klopp's Reds have the quality to kick any number of black cats that cross their ladder-filled path on route to shrieking Macbeth hauntingly into Poch's face, while he stands clutching a Spurs shirt emblazoned with a salty number 13 on it, yet still come out holding a sixth European Cup.
As long as Sturridge remembers to walk out onto the pitch backwards I have absolute faith it will all work out.