Jamie Carragher has backed a potentially unpopular, and highly unlikely, move to bring Philippe Coutinho back to Liverpool, but only under certain conditions.
Coutinho left the Reds under a cloud last January, having forced through a £142 million switch to Barcelona that has not worked out the way he would have hoped.
The Brazilian is still a regular starter for the Liga champions, scoring 11 goals and assisting five in 53 games this season, but there are question marks over his long-term future.
These have mounted following a muted two-legged display against Liverpool in the Champions League semi-finals, substituted in both games as Barca let a 3-0 lead slip.
In a laughable turn of events, Coutinho is now no longer popular with supporters of either his current or former clubs, but Carragher claims he should be welcomed back to Anfield if a move came to fruition.
"I wouldn't say I would be actively going to get him," he said.
"But if there was a possibility of bringing Coutinho back for decent money, and Barca wanted to cut their losses a little bit because it hasn't worked out, then I'd do that.
"Would he be welcomed back? I'm not sure. But he should be. I don't see any reason why he shouldn't be.
"I know he got a little bit of stick when he came back [with Barcelona] because he wanted to move.
"But Alonso wanted to move to Real Madrid, Suarez wanted to move to Barcelona, and we still loved them when they went."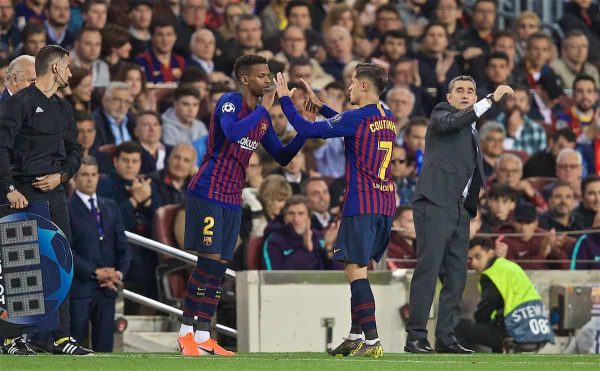 Speaking to the Liverpool Echo, the 41-year-old went on to explain how the Reds are still missing a player of the playmaker's ilk.
And Carragher stressed that any deal would need to be on Liverpool's terms, which is particularly pertinent given their agreement with Barcelona is heavily performance-related.
"We lack that player in the squad. We have it in Lallana and Shaqiri, but this is a different level of player," he added.
"It's the one thing Man City have on us, they have Bernardo Silva, David Silva, Kevin De Bruyne. We don't have that type of player.
"We have great midfield players who are all very similar. We could add something a little bit different.
"But that would only really be if it was a good price for us."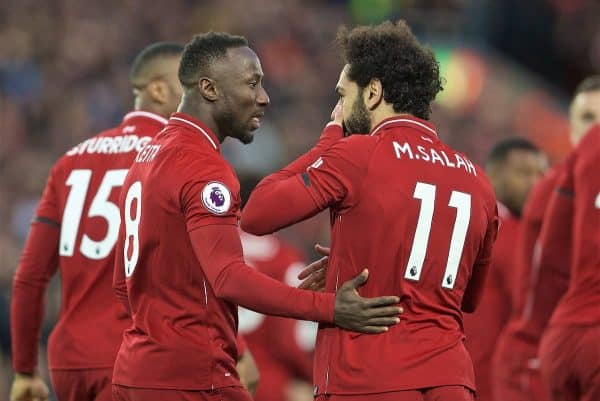 Carragher has been consisted in his claim that Liverpool's midfielders—such as Jordan Henderson, Gini Wijnaldum, Naby Keita, Fabinho and James Milner—are all "very similar."
And though there are hopes Keita could step into that Coutinho role, along with the returning Alex Oxlade-Chamberlain, neither are of the same profile.
A return for Coutinho is likely ill-advised, as the Reds have moved on to better things without him, but under the right circumstances he certainly wouldn't be a bad addition.