Dutch international Memphis Depay has rebooted his career in France and could be an ideal option to bolster Liverpool's attacking ranks, writes Joel Rabonowitz.
Memphis Depay is a name Liverpool fans will be very familiar with as he was heavily linked with a move to Merseyside back in the summer of 2015 towards the end of Brendan Rodgers' tenure.
Following a highly impressive showing at the 2014 World Cup in Brazil, Depay caught the attention of a host of major clubs across Europe, and it was Manchester United who eventually swooped in to secure his signature in a deal worth £25 million from PSV Eindhoven in May 2015.
It was around the same time that Liverpool signed Roberto Firmino from Hoffenheim, but while the Brazilian has become one of star names in English football over the past four years, Depay struggled to adapt to life in the Premier League and endured a torrid spell at Old Trafford.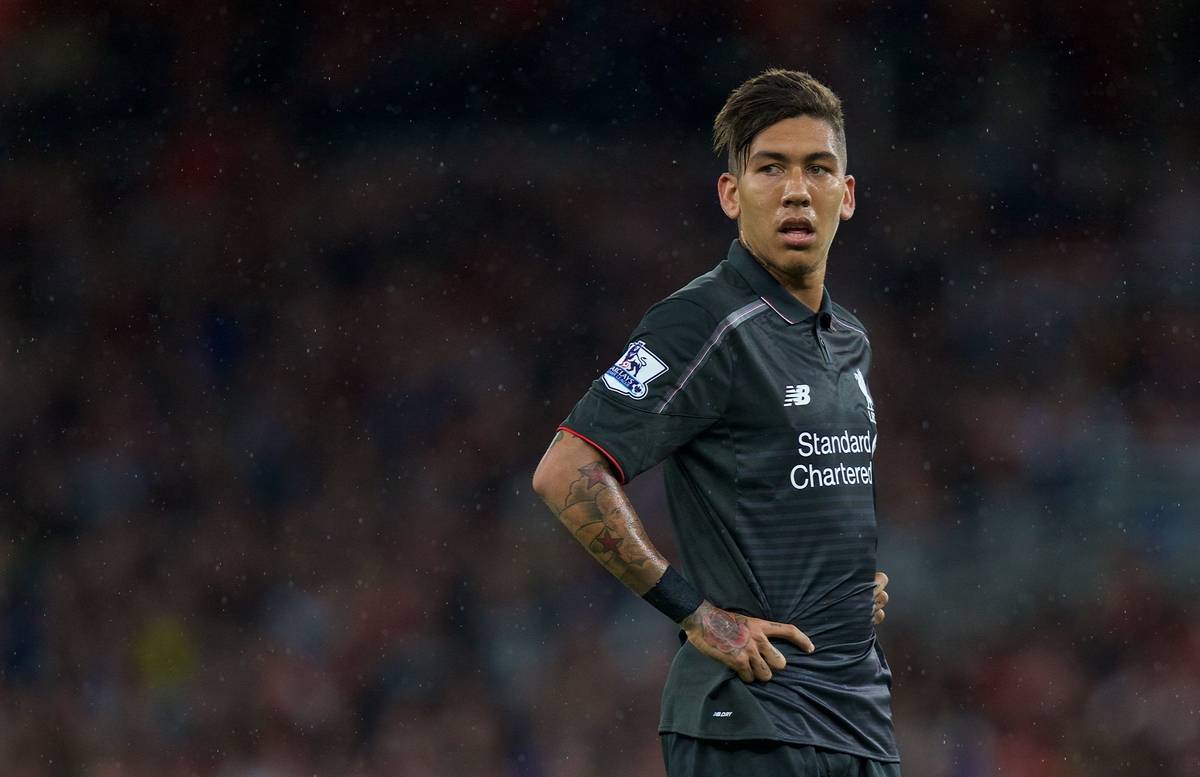 Despite being part of the United squad which won the FA Cup in 2016, Depay never lived up to the hype and scored just two goals in 33 Premier League appearances before joining Lyon in January 2017 for an initial £16 million, rising to £22 million with add-ons.
The move to France proved to be a hugely successful one, as Depay reignited his stalled career, racking up five goals and eight assists in his first half-season at the club.
In 2017/18, his form hit new levels with 22 goals and 17 assists in all competitions- an average of one direct goal contribution every 94 minutes. In 2018/19, his numbers dropped somewhat, averaging a direct goal contribution every 128 minutes- but still recording double figures in both goals (12) and assists (15).
Strengths: finishing, pace, versatility
While the majority of Depay's career has seen him operate as a left winger cutting infield on to his powerful right foot, in 2018/19 Lyon manager Bruno Genesio shifting his role in the side, deploying him predominantly in a central striker's role.
As the statistics show, his productivity in front of goal didn't match his exceptional return from the previous season, but Depay has shown a propensity to function well in a number of different roles—even including as a No.10 or on the right, on several occasions.
Part of a thrilling Lyon side which managed to beat Man City at the Etihad in the Champions League group stages, while holding them to a draw in France, Depay's blistering natural pace, along with the likes of Maxwel Cornet and Moussa Dembele, make Lyon a devastating side on the counter-attack.
Liverpool, of course, are renowned for hitting teams on the break, especially from opposition corner kicks, and Depay certainly has the athleticism to be part of a rapid attacking unit in transition.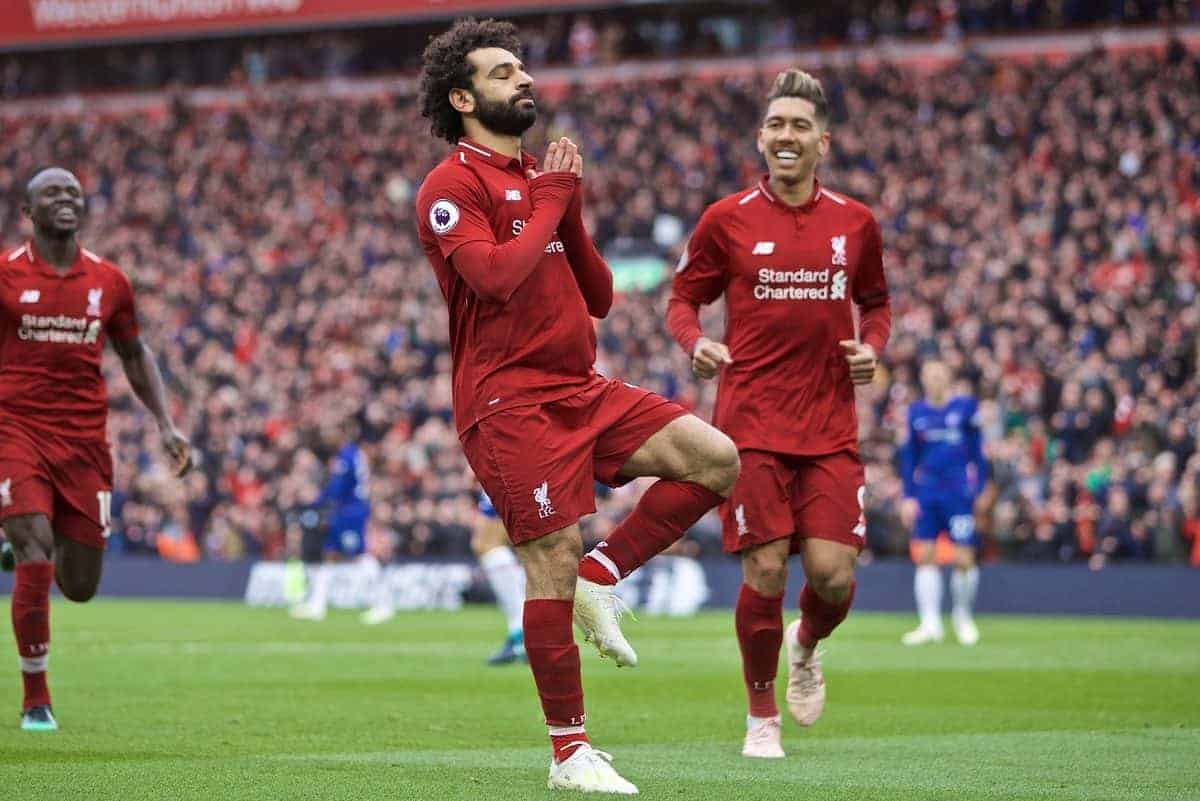 A clinical finisher inside the box, Depay also scored three goals from outside the penalty area in 2018/19—while Salah, Firmino and Sadio Mane managed just one between them (Salah's screamer against Chelsea at Anfield).
To have an attacking player who can pose such a threat from range could, therefore, bring a new kind of threat and element of unpredictability to Liverpool's front line.
Depay is far from a classic No.9, as he also contributes significantly in a creative sense, carving out opportunities for his team-mates by dropping deep into pockets of space and drifting out wide at times too.
Averaging 3.1 key passes per 90 minutes in Ligue 1 last season, this is significantly higher than Salah (1.8), Firmino and Mane (both 1.3).
The usual caveats of comparing the French league's relative quality against the Premier League apply, but nonetheless, the numbers demonstrate Depay's influence goes far beyond being a pure finisher.
He is also a keen dribbler, attempting 100 dribbles in Ligue 1 last season with a 58% success rate.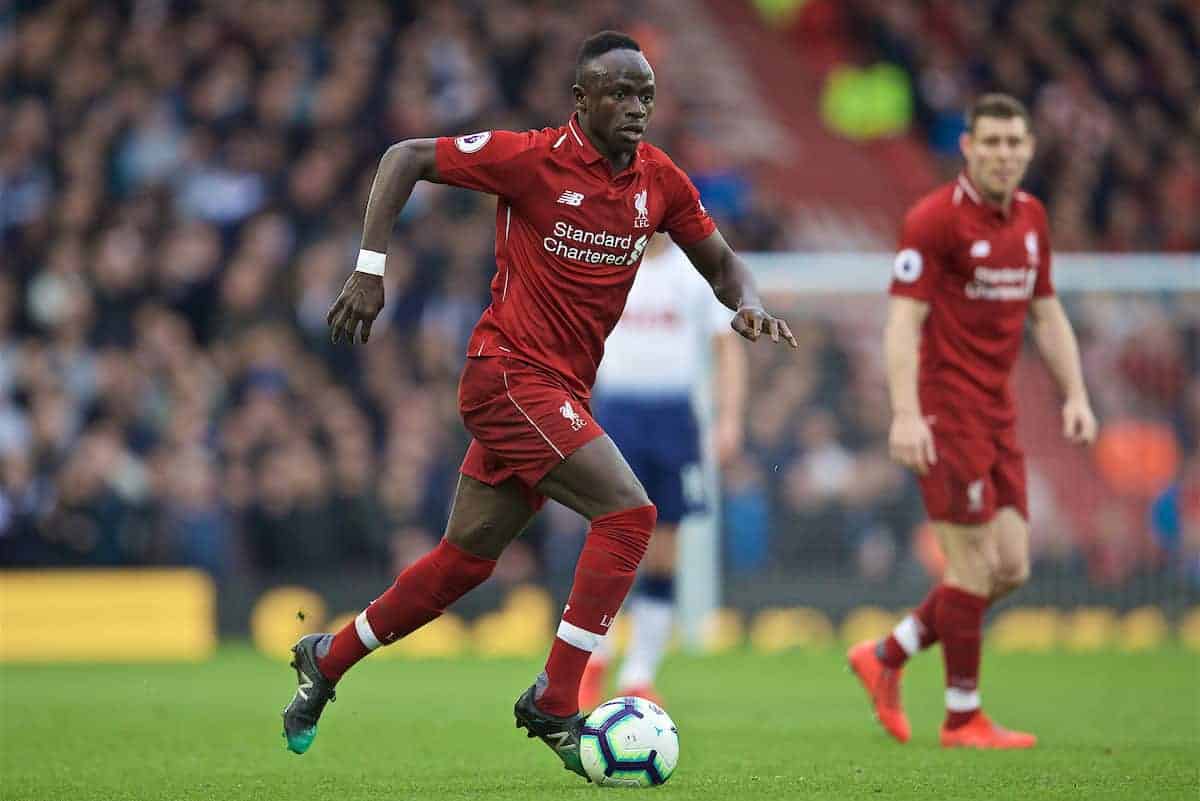 Compare that to Mane's dribble success rate of 50% from 101 attempts, and Salah with 53% from 151 attempts, and it shows Depay is certainly not afraid of taking his opponents on and beating them with pace and trickery.
Physically he is a robust figure, difficult to knock off the ball and capable of shrugging off defenders' challenges, while his durability is another major asset, having with no significant injury lay-offs of any kind in recent seasons.
And, as Liverpool learned this season with Mane, Salah and Firmino all staying fit for the vast majority of the campaign, availability is one of the most crucial but underrated assets.
Weaknesses: Attitude and work ethic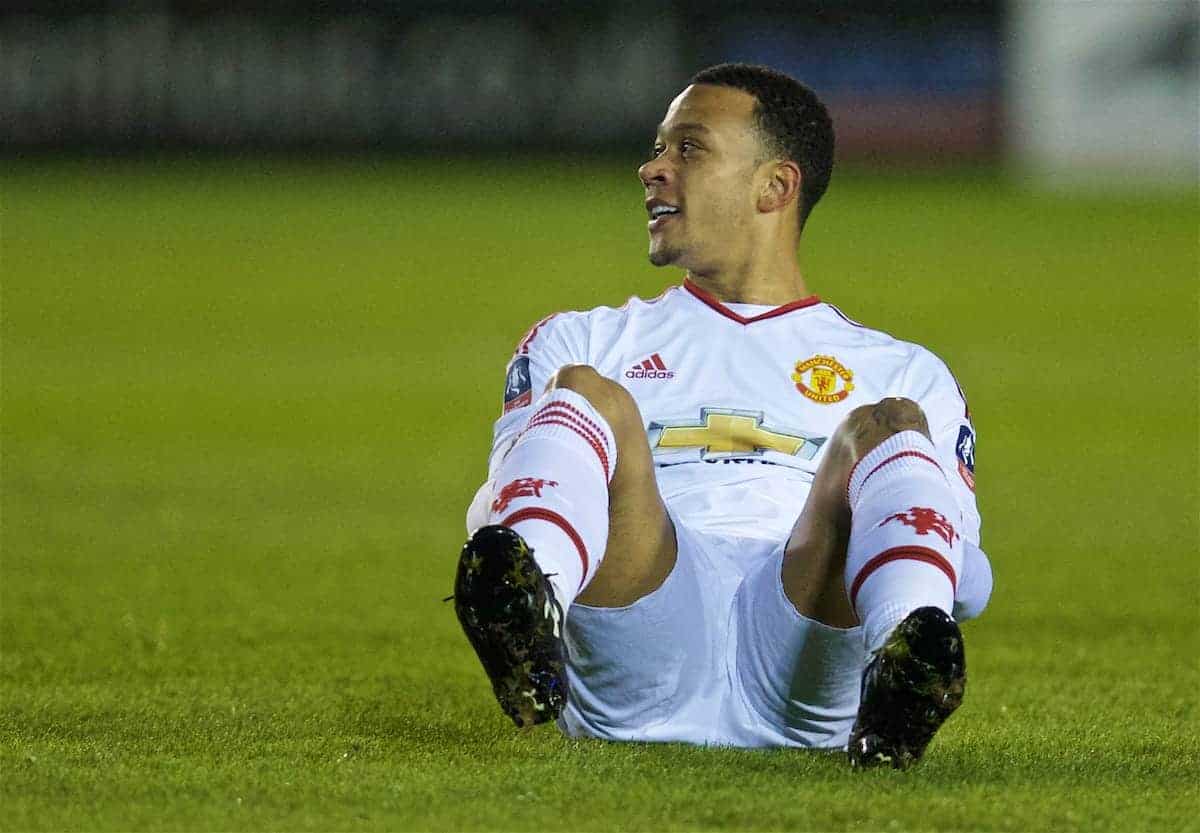 One of the fundamental aspects of Liverpool's successful recruitment strategy over the past few years has been the focus on ensuring that new signings don't just fit the tactical profile of the team, but that they have the personality and attitude required to be a part of this Liverpool squad.
In October 2018, Depay was reprimanded by his manager in front of the entire dressing room after the forward had told the media he deserved more respect, having been dropped to the bench, before coming on and scoring and assisting in a 2-1 win against Angers.
Genesio accused him of not taking the warmup seriously and generally lacking humility in his general approach.
Ronald Koeman—now his national team manager—had previously questioned his attitude several years ago, saying Depay 'walks around as though he's won 10 European Cups.'
In October 2015, he was also involved in a training ground clash with Robin van Persie, so he is certainly a fiery character.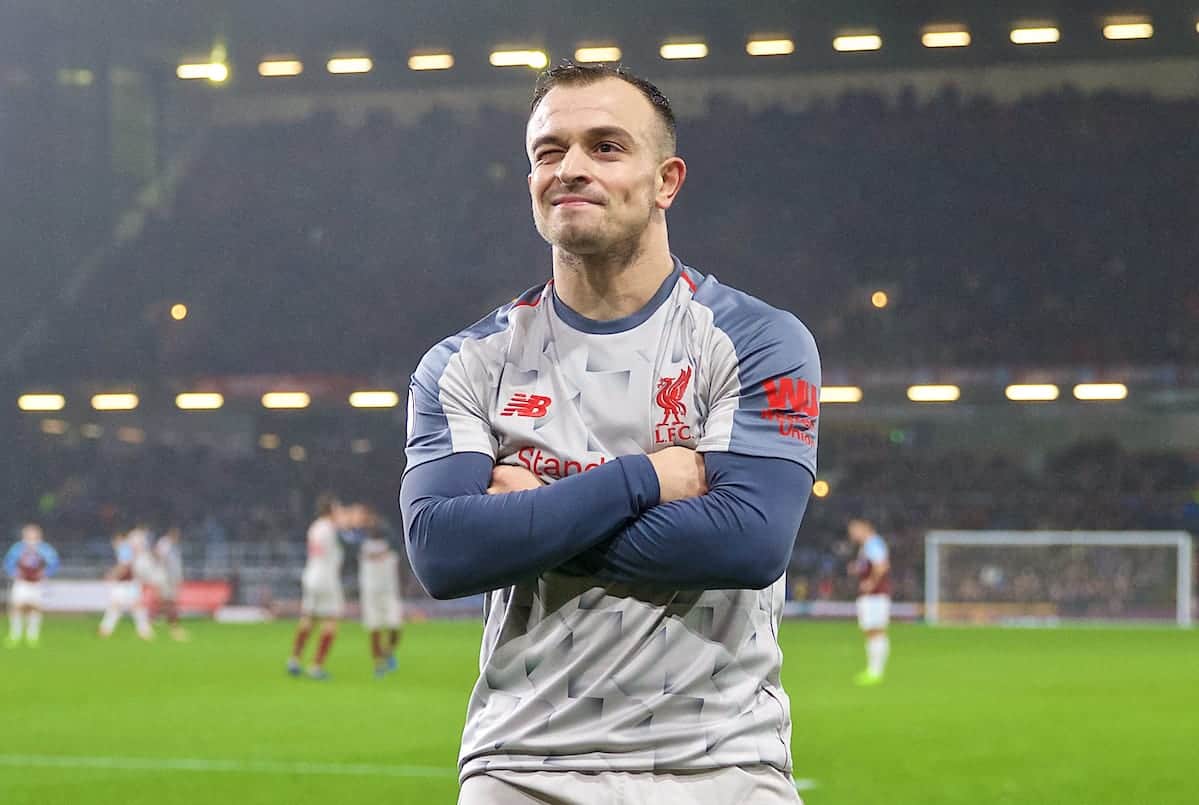 It is worth remembering, of course, that similar question marks were raised over Xherdan Shaqiri when it became clear Liverpool were interested in signing him from Stoke City, and the Swiss international has been nothing but a model professional this season, even when left out of the side for large periods of time.
In terms of playing style, Depay is not a forward renowned for his aerial prowess, as he averaged just 0.4 successful aerial duels per 90 last season – similar to Salah (0.3), but less than half of Mane and Firmino (both 1 per 90).
His 0.4 tackles won per 90 is also lower than Mane and Firmino (both 1) and Salah (0.6), which he would surely increase playing under Klopp, given Liverpool's emphasis on pressing from the front and stealing possession high up the pitch.
Where could he fit in at Liverpool?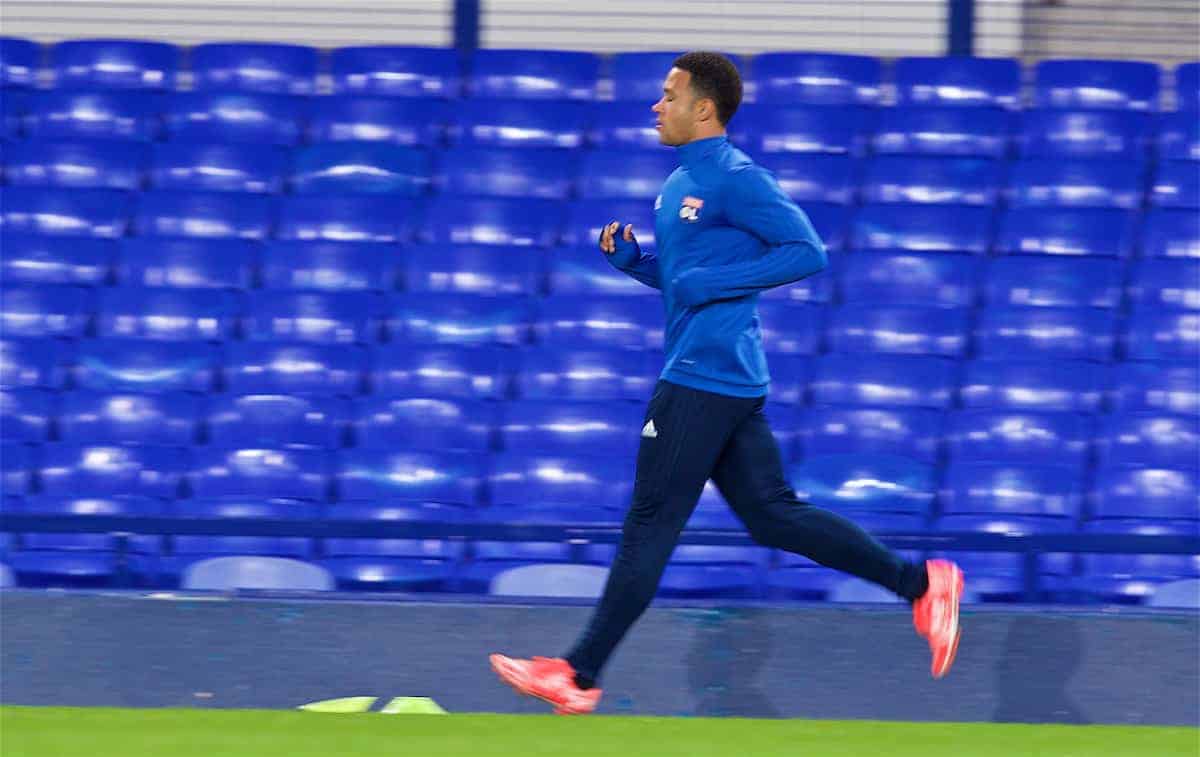 One of the big takeaways from this season is that, while Liverpool have been fortunate with the front three staying fit for the majority of the campaign, they cannot rely on the same thing happening again next season.
While Shaqiri, Divock Origi and to a lesser extent, Daniel Sturridge, have all contributed in several situations, there is a distinct drop-off in quality beyond Klopp's first choice attacking trio.
Adding a fourth attacker of a higher level than the current backup options seems a necessity this summer.
Were Klopp to continue with the 4-3-3 shape he has settled on throughout most of 2019, Depay could slot into the central striker's role, flanked by Mane and Salah on either side, allowing Firmino to be rested—a luxury Klopp has not had so far, given the Brazilian's integral role in the side, and the dearth of viable alternatives.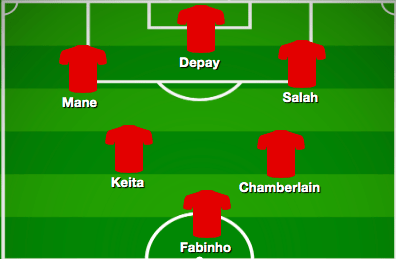 Depay could also play off the left, with Firmino central, allowing Klopp to rest Mane or Salah.
In a 4-2-3-1 shape, which we saw in the first half of the season with Shaqiri on the right-hand side and Salah central, Depay would provide a host of tactical options, including freeing up Mane or Firmino playing in the No.10 role.
In reality, the attacking quartet would rotate and shift positions throughout rather than rigidly sticking to their nominal starting role, but what is imperative is that Klopp can field four attackers, or three, without having to sacrifice on quality to a significant degree, as has been the case this season.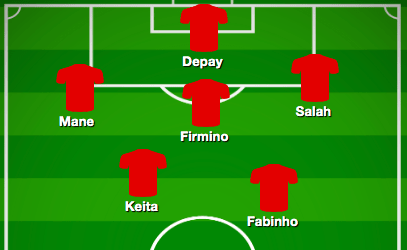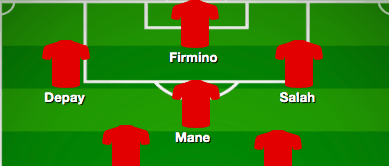 If there's one area where Man City are currently streets ahead of Liverpool, it is the depth of their attacking options, with Pep Guardiola being able to pick any three from Sergio Aguero, Raheem Sterling, Bernardo Silva, Gabriel Jesus, Leroy Sane and Riyad Mahrez.
Klopp clearly won't be able to have such an embarrassment of riches, but adding at least one premium quality attacker to supplement Mane, Salah and Firmino is imperative if Liverpool are to build on a 97-point season and simultaneously challenge for silverware in the cup competitions.
The verdict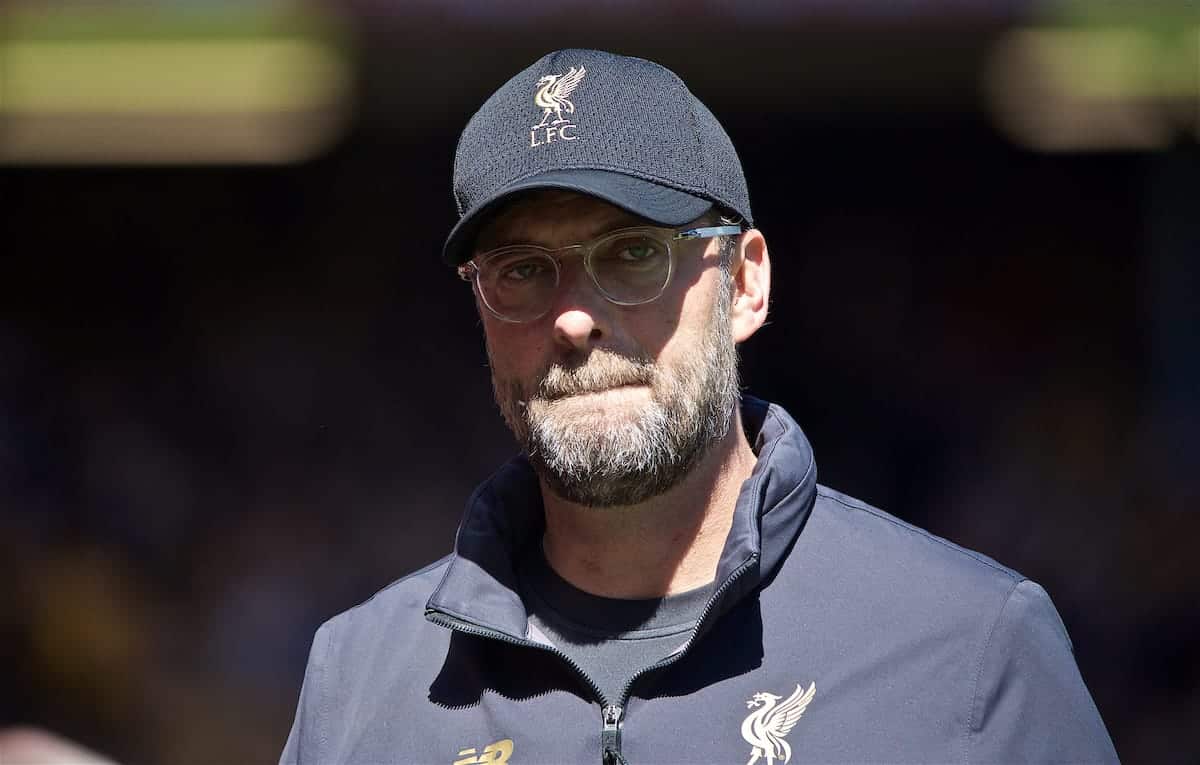 In terms of profile, Depay would seem to make a whole lot of sense for Liverpool this summer.
He would fill an obvious need in the squad as a player who is both good enough to add depth, and also to command a starting role, for what would probably a fairly reasonable transfer fee.
With close links to compatriots Gini Wijnaldum and Virgil van Dijk, and Liverpool's pulling power these days, it surely would not be a difficult sell were Liverpool to make a move for Depay this summer.
As has been the case since the Van Dijk transfer fiasco, Liverpool have kept a lid on their transfer targets lately, so there have not yet been any concrete reports confirming or denying any interest in him.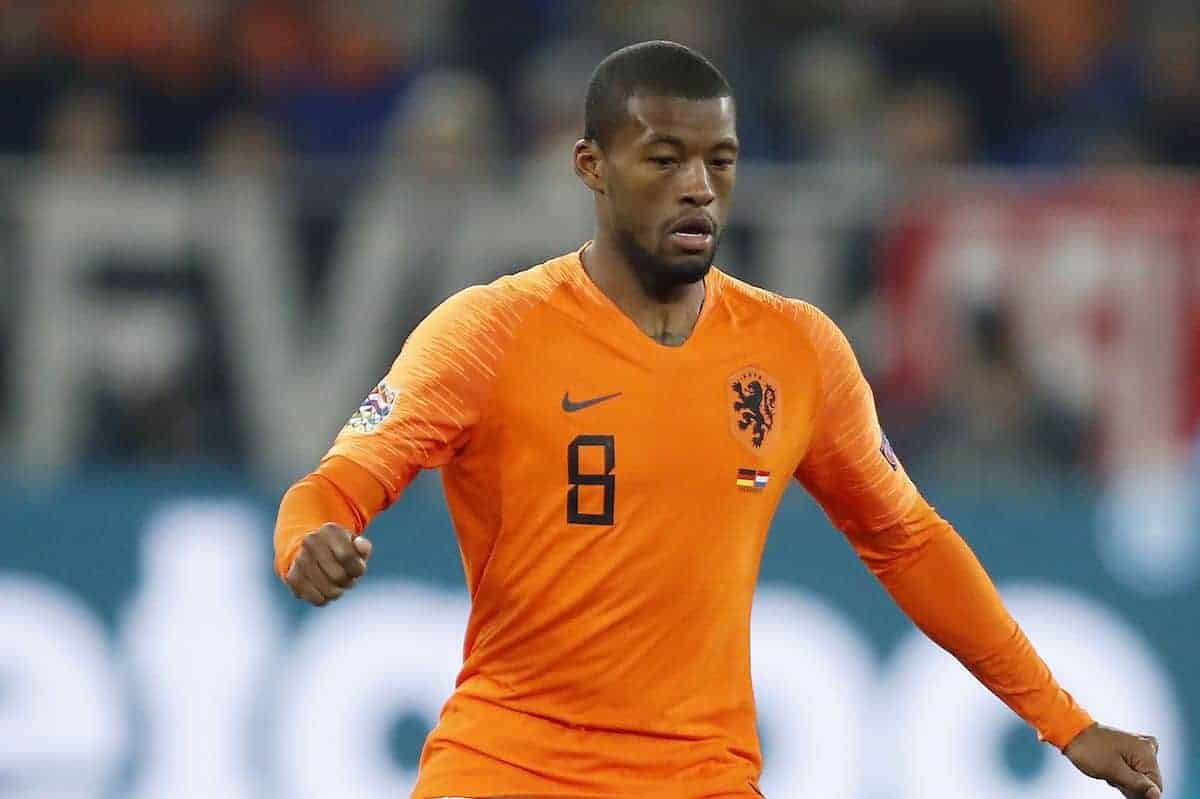 Although, French outlet Mercato365 have suggested he is firmly on Liverpool's radar.
Man United are also believed to have a buy-back and sell-on clause in place with Lyon, although the full details are not publicly available, and whether the player would even contemplate a move back to Old Trafford at the moment seems highly doubtful.
The other potential complication is Lyon's notoriously stubborn club president, Jean-Michel Aulas, who Liverpool fans will be all too aware of following the Nabil Fekir saga last summer.
Aulas actually tweeted a link to an article by L'Equipe in January suggesting Depay would be actively looking for a move this summer—which the player later refuted.
Nonetheless, at 25 years of age, Depay is still young enough to earn another big move to an elite European club.
While it would represent a gamble to some extent, the Dutchman is a precocious talent and would significantly strengthen Liverpool's attacking options ahead of next season were a move to materialise in the coming weeks and months.