The media were full of praise for Liverpool's efforts, Jurgen Klopp's work and countless Reds after signing off the Premier League season with a 2-0 win over Wolves.
It wasn't meant to be, but the Reds closed a remarkable league campaign in winning form to keep confidence high for the Champions League final.
Sadio Mane's brace earned the victory to take Liverpool to an incredible final tally of 97 points and also ensured the Senegalese finished as the Premier League's joint top-scorer with Mohamed Salah.
The campaign can only be looked back on with immense pride, and congratulations have to go to Man City who have proven themselves as an outstanding team.
Liverpool really could not have done any more, and it's now all about ending the season with the biggest prize of all in Madrid on June 1.
Before that, here's how the media reflected on the final win and the season as a whole.
Certain journalists praised Liverpool for doing all they could with league victory No.30…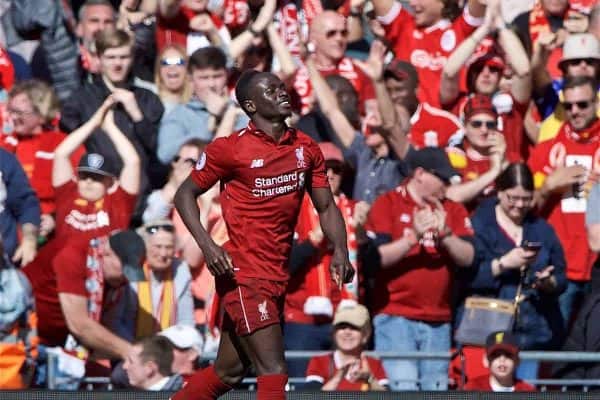 The Mail's Ian Ladyman, among many others, was pleased the Reds signed off with three points as City didn't deserve to win the title by any bigger margin:
It was important that Liverpool beat Wolves just so that this remarkable Premier League title race ended the way it should, with just one point between the champions and the runner-up.

Had the gap been any greater, it would have felt wrong and desperately unfair on Liverpool.
On a separate note, the Mirror's David Anderson bemoaned the weird behaviour of Wolves fans at Anfield spending more time cheering for City than their own team:
Wolves are a great club and their fans should be better than that, especially after the fantastic season they have had. They should have been cheering their own team, urging them on to find an equaliser, rather than becoming City fans for the day.

But then their reaction is all too typical in today's social media age when fans take as much, if not more delight, from seeing others fail than enjoying their own success.
The media reflected on what has been an incredible title race and where the Reds came up just short…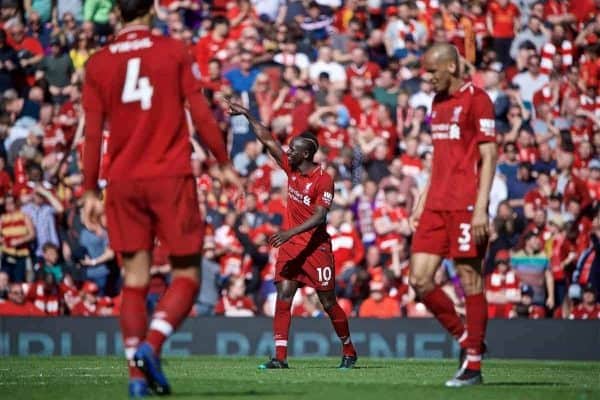 Writing for Goal.com, Neil Jones assessed that the narrow defeat to Man City as the killer moment:
And what if, on January 3, they'd come away from the Etihad with something?

[…]

That is the game which will define this season, this race. Ultimately, it's the game which denied Liverpool the chance to win the title, to go the whole league season unbeaten and to amass 100 points. It's the game which denied this wonderful side its shot at immortality.
Ladyman thought the killer results were the draws against West Ham, Everton and Man United and also assessed that City's bigger squad made the difference:
Then, soon after, came a fallow period of form. Draws against Leicester, West Ham, Everton and Manchester United.

This was a period when Klopp's squad suffered by comparison to Guardiola's. One to eleven – as it used to be – there is probably no difference between Liverpool and City. But City do have a deeper squad and when players like Mo Salah lost form in late winter, Klopp was not able to freshen.
Meanwhile, Richard Jolly, writing for The National, felt it was not a bad result that undid Liverpool but Man City's "freakishly good" performance:
They have, in effect, completed the season without a bad result, but their rivals were freakishly good.
Reporters were full of praise for what has been a superb, record-breaking league campaign…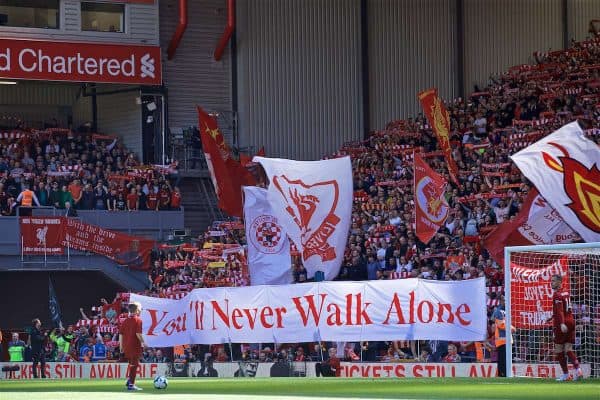 The Independent's Jonathan Liew thinks this season has proven something of a cathartic experience for the Reds, as it has laid to rest frustrations of on-going failure in the last decade:
Klopp's Liverpool have helped to make this one of the most jaw-dropping title races in recent memory. They've played football from another planet. They've exorcised a decade of demons, the accumulated angst of an era of underachievement.
The Mirror's David Maddock reflected that this has been the campaign which has restored Liverpool as a genuine domestic force again as well as a team to be feared in Europe:
They may not have won the title, but they have restored Liverpool as a genuine force in football, not only in the Premier League, where City and they stand a head and some strong shoulders above the rest, but in Europe too.

They are feared and renowned across the continent once more, a team the rest of Europe recognises as among the elite… and given the position they were in when Jurgen Klopp arrived in October 2015, that is a small miracle too.
Raphael Honigstein, writing for the BBC, believes that this will still be a successful campaign even if the Reds don't go on to win the Champions League:
It is that wider achievement that, despite the pain of missing out on the Premier League title to Manchester City, makes this season a huge success for the Liverpool manager, no matter what happens when they meet Tottenham in the Champions League final in Madrid on 1 June.
The Independent's Simon Hughes thinks Liverpool will be the only team capable of challenging City in the coming years:
Whatever happens in Madrid, it does feel as though Liverpool are the only club capable of challenging City in the years to come.
For Football365, James Nalton praised the Reds taking a previous untouchable City side all the way:
Liverpool want City's league title and City want Liverpool's European pedigree, so the ambition and quality of both these sides should make this a competitive rivalry for years to come. It's a rivalry which is vital for the Premier League.
Standard Sport's David Lynch believes the Reds will be even better next season, partly due to the experience of this campaign:
This Liverpool team is going nowhere; in fact, it is likely to be even better next time around. The average age of Klopp's squad makes improvement under his watch inevitable, and there are sure to be signings this summer.

What's more, the experience of racking up this sort of points tally tends to prove helpful when looking to do the same the season after.
The media lauded Klopp's fantastic work on the long journey to get Liverpool to this level…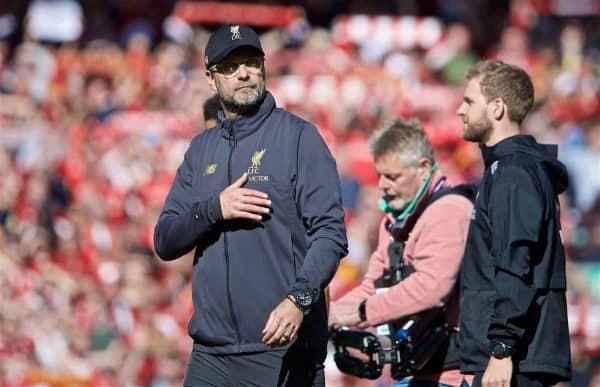 Honigstein cited the unity Klopp has instilled as well as the German's man-management and willingness to adapt as the key aspects:
Both at Mainz and at Dortmund, Klopp had learned that a strong bond between fans and players – a unified purpose – could push a team to the very limit of its capabilities and sometimes beyond. Tactics and systems were important, of course, but Liverpool could only become a force in England and Europe again if they could harness the special energy they used to generate.

[…]

Klopp's physical closeness defines and strengthens the social structures within the dressing room and enhances the bond between him and his men. Perhaps most importantly, Klopp and his staff have not been above questioning themselves since their arrival on Merseyside. Little by little, they adjusted their high-tempo pressing tactics and their training regime to the demands of the Premier League.
On a similar note, the Liverpool Echo's James Pearce stated that the bond between the team and fans is the strongest it has been for three decades:
Klopp has created something truly special. He's the reason why the bond between the dressing room and the fanbase is as strong as it's been at any stage over the past three decades.

There's talent in abundance, but there's also an endearing spirit and humility to this team. No big egos, just total commitment to the cause.
Hughes thinks the key feature has been Klopp's work in recruiting the right players to fit the culture installed at Anfield:
Klopp has managed to marry the culture of elite footballers which Liverpool need with the traditional culture of the club and its fanbase.
Maddock believes Klopp has turned Liverpool into a destination all players around the globe will want to come to and, more importantly, not want to leave:
What that has done, even before a Champions League Final in three weeks' time and at last a favourite's chance of a trophy, is cement Anfield as a desirable destination for some of the best young players on the planet.

That is important, because not only do you get the sense for the first time in years there is no threat this summer of their biggest stars being cherry-picked – Mohamed Salah and Sadio Mane will surely stay, and most certainly Virgil van Dijk too – but the best young transfer targets can be attracted too. That means something.
And Hughes also reserved praise for Sporting Director Michael Edwards, insisting that his work in building the squad alongside Klopp cannot be overlooked:
Liverpool have traded brilliantly and Michael Edwards, the club's sporting director, deserves enormous credit for helping create the real financial landscape which they operate in.

[…]

Liverpool is an elite club again, driving greater revenues than at any point in its history.
The media praised a number of Reds for stunning individual seasons…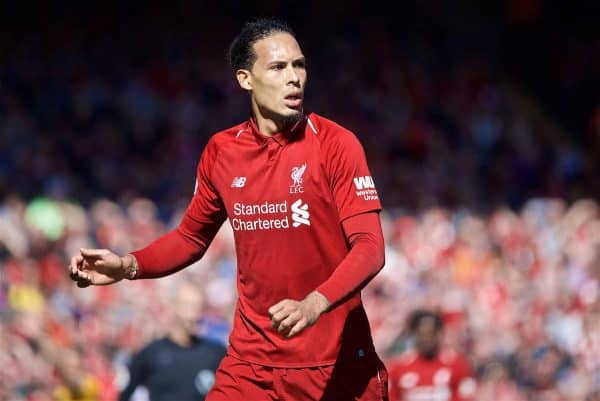 Anderson was full of praise for Sadio Mane and explained that the No.10 deserves the same level of recognition as Mohamed Salah:
Sadio Mane had played a supporting role to Salah because of the Egypt star's goalscoring feats, but not any more. He has scored his 22 goals in 36 league appearances, compared to Salah, whose 22 have come in 38 games.

[…]

The Senegal star has flourished into a world-class star, who deserves as much acclaim as his fellow African.
Writing for Football365, Matt Stead lauded Trent Alexander-Arnold's incredible season:
It does rather feel as though the exploits of an English 20-year-old are being overlooked. He is preparing for his second consecutive Champions League final for his boyhood club, having played a crucial role in one of the most pressurised title challenges ever.

Alexander-Arnold has emerged from a difficult spell earlier in the season a much better, more focused player. Jurgen Klopp would quite justifiably not swap him for anyone else in his position.
The Telegraph's Chris Bascombe gave Virgil van Dijk 10/10 for a "flawless" campaign:
A flawless campaign. He was probably already the best centre-back in the world before joining Liverpool, so Anfield has given him the stage to ensure everyone noticed. Scores. Blocks. Inspires. Perfection. 10
Finally, Anderson reflected on Divock Origi's revival and believes the Belgian deserves an Anfield future:
Origi slowly clawed his way back into Klopp's plans, first with his dramatic stoppage-time winner against Everton in December, and replaced Daniel Sturridge as his first-choice striker off the bench.

[…]

Now the talk is of a new contract and Origi fully deserves it because, like Liverpool, he is the comeback king.