We round up the latest Liverpool news and rumours on Wednesday, as the players continue their break before starting Champions League final preparations.
Today's Main Headlines
Liverpool Scouts Watch Ligue 1 Trio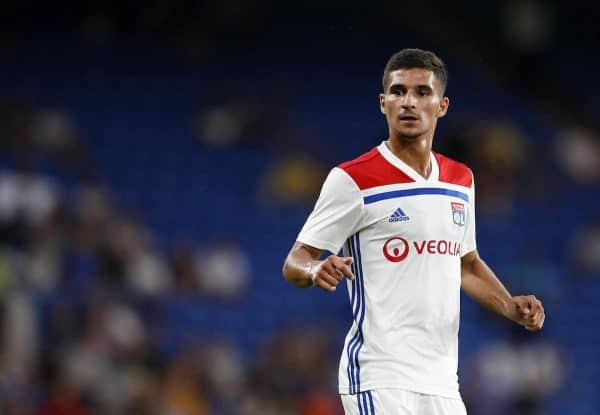 According to Mercato365, via Sport Witness, Liverpool sent scouts to watch Houssem Aouar in action for Marseille last weekend.
The 20-year-old midfielder has been linked with the Reds in the past, but the rumours had dried up until now.
It is also claimed that Liverpool's man in the stands left "walking away with notes" on Lyon pair Memphis Depay and Tanguy Ndombele, who were up against Aouar.
Silly season is upon us – how else are column inches going to be filled between now and the Champions League final?
---
De Ligt to Barca Done?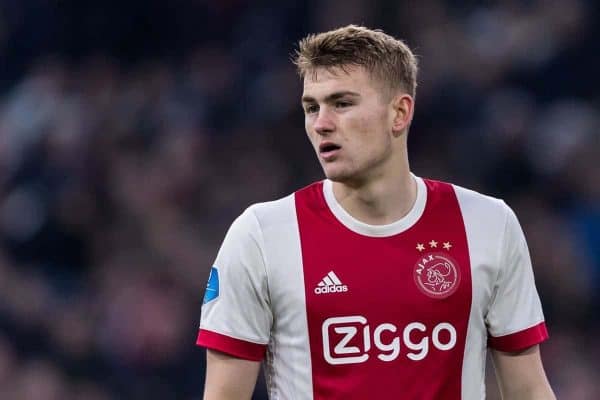 Matthijs de Ligt is a player of unbelievable potential and is already seen as one of Europe's leading centre-backs.
Although Liverpool have been tipped to make a summer move for the 19-year-old Ajax captain, Barcelona have been in pole position throughout.
Marca now report that the Catalan giants are "one step away" from getting their man, with "only something completely unforeseen" preventing it from happening.
Liverpool's likelihood of snapping up De Ligt was never entirely probable and it looks as though he will be linking up with Ajax teammate Frenkie de Jong in Spain.
---
Guardiola's Praise For Klopp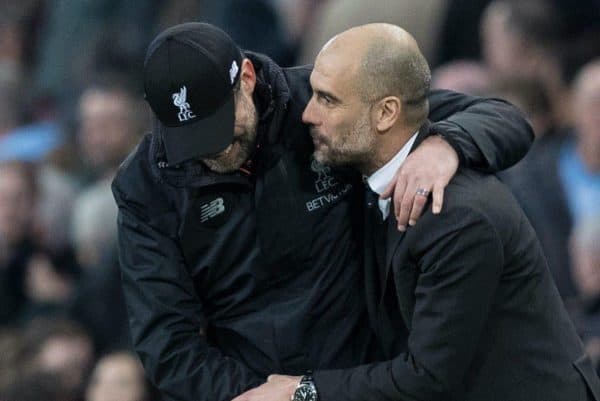 Liverpool and Man City produced one of the all-time great title races, with both teams inspired by their respective managers, Jurgen Klopp and Pep Guardiola.
In the end it was City who prevailed by a point, leading to Guardiola winning the LMA Premier League Manager of the Year award on Tuesday night.
The Spaniard took the time out to praise Klopp and his players for the fight they showed, looking ahead to future battles:
"It's an honour to receive this award.

"I want to share it with my players because they are the artists, to my staff because we fought a lot and especially for the all the managers in the Premier League, especially Jurgen Klopp. He was an incredible contender to face until the end.

"It was a pleasure to play against all of them and hopefully next season we can see each other and do big big battles again to win this incredible title, the Premier League."
---
Spurs Join Brandt Chase

According to Sport Bild, via the Mirror, Tottenham have "stolen a march" on Liverpool in the fight to sign Julian Brandt.
The Bayer Leverkusen midfielder is expected to leave the club this summer, moving on to the next chapter in his career and costing his next employer just £21million, due to a release clause in his contract.
He was strongly linked with Liverpool back in 2017, prior to the Reds signing Mohamed Salah, but the latter ended up being the preferred option.
Now Spurs are believed to have held talks with Brandt's father about a move to north London, as Mauricio Pochettino looks to bolster his squad.
There is likely to be tug-of-war for the 23-year-old's signature this summer, with Bayern Munich and Borussia Dortmund also showing an interest.
---
Hertha Boss to Call Klopp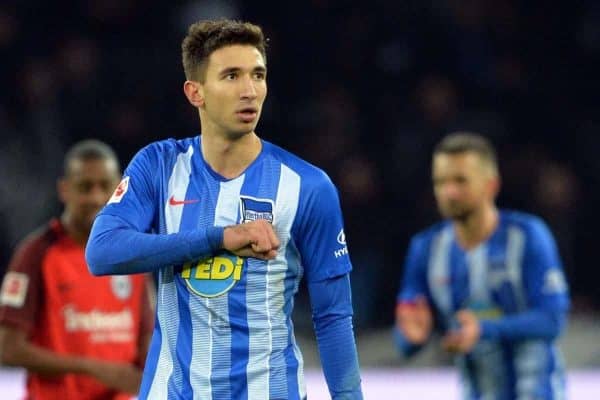 Marko Grujic could join Hertha Berlin permanently this summer, following an excellent season with the Bundesliga club.
There is a chance that the Serb could be recalled by Liverpool, but first team chances could be lacking next season and he is thought to be keen to stay in Germany.
Hertha's sport director Michael Preetz has told Bild that he will now discuss Grujic's future with Klopp, saying: "After the champion fight in England is over, I'll now call Jurgen Klopp."
Such are Liverpool's midfield options, especially with Alex Oxlade-Chamberlain returning to full fitness, a move elsewhere makes sense.
That's not to decry how good Grujic has been in 2018/19, but Klopp now has six or seven good midfielders at his disposal.
---
Wilson Inspired By Barca Comeback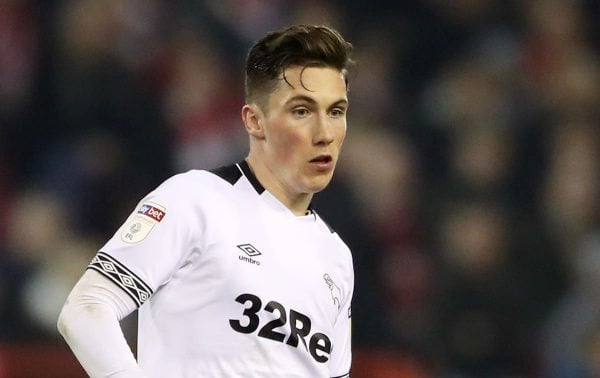 Harry Wilson faces a huge game on Wednesday night, as his Derby County side try to overturn a 1-0 deficit away to Leeds United.
A place in the Championship play off final against Aston Villa is up for grabs, with the odds stacked against the Rams after losing at home in the first leg.
Wilson told Goal that he is using Liverpool's unforgettable 4-0 win over Barcelona as inspiration, saying he wants to experience such occasions throughout his career:
"It's inspiring for me.

"Those occasions, those atmospheres, they're what you dream of, you know? I want that, whether it's at Liverpool, whether it's somewhere else.

"I want it on Wednesday, when we go to Leeds. I want to experience those feelings and those emotions. I can't wait."
---
Séan Cox's Brother Left "Disgusted"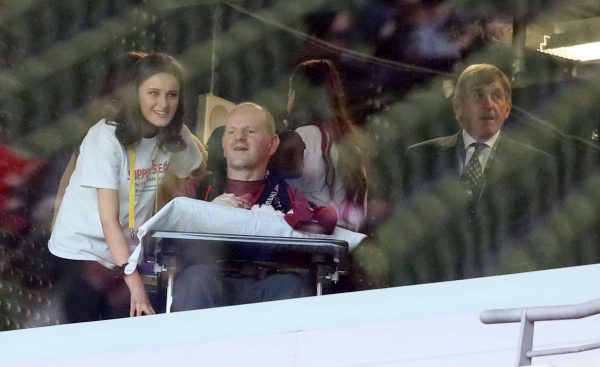 The brother of stricken Liverpool supporter Séan Cox says he is "disgusted" at the video of Man City players and staff seemingly chanting about the incident.
The footage released on Tuesday shows the newly crowned Premier League champions singing their own version of "Allez Allez Allez", with a reference to getting "battered on the streets".
Speaking to Radio City, Séan's brother Martin spoke about how upsetting he found the footage:
"If I'm honest I'm disgusted. Singing and chanting those words, it's like it gives the impression that it's okay for people to carry out attacks like that on people in the streets.

"It's a matter very close to our hearts and whether they say it's about Sean or not, the first thing I think about is Sean being attacked."
---
Adekanye's Message to Liverpool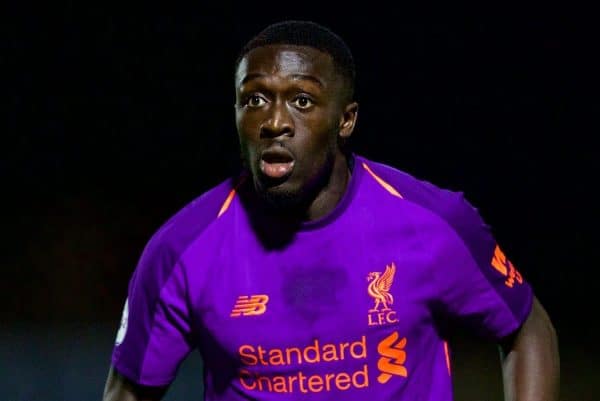 Bobby Adekanye will leave Liverpool at the end of the season and is expected to join Lazio.
The young winger moved to Liverpool from Barcelona's La Masia academy back in 2015, becoming a key man for the Reds' U18 and U23 sides.
Adekanye took to Twitter on Wednesday to give his thanks to those who have helped him at the club, also saying he will be cheering on Liverpool in Madrid:
— Bobby Adekanye (@adebob11) May 15, 2019
It's a classy gesture from the speedy wide man, who could have a bright future in the game.