Liverpool might have just finished their Premier League season, but the players' minds are already focused on the upcoming Champions League final.
One more chance to end the campaign on a major high presents itself on 1 June, as the Reds face Tottenham in the Champions League final.
It's a second successive appearance at this stage for Jurgen Klopp's team and the boss and players are fully deserving of silverware—but it will still take an almighty effort to lift the trophy, given Spurs are formidable domestic opponents.
But the squad are confident, as they might be, and a couple of key players have spoken about how their thoughts are already turning to the all-important 90 minutes in Madrid.
Andy Robertson limped off at the break in the semi-final second leg, and told the club website that his injury isn't entirely cleared up, but he—and his team-mates—have been desperate to contribute whenever possible.
"It wasn't the best on Sunday and I could feel it during the game, but I wanted to play and was desperate to get out there.
"The adrenaline kept me going and the fact a lot of us have played through pain, not just me. Luckily now we've got a couple of weeks to recover and get our bodies right – and we'll know we'll be as fresh as we can be going into the final."
With the final in Madrid creeping closer, Robertson has acknowledged his form has been largely impressive up to now, but there's one big display still needed.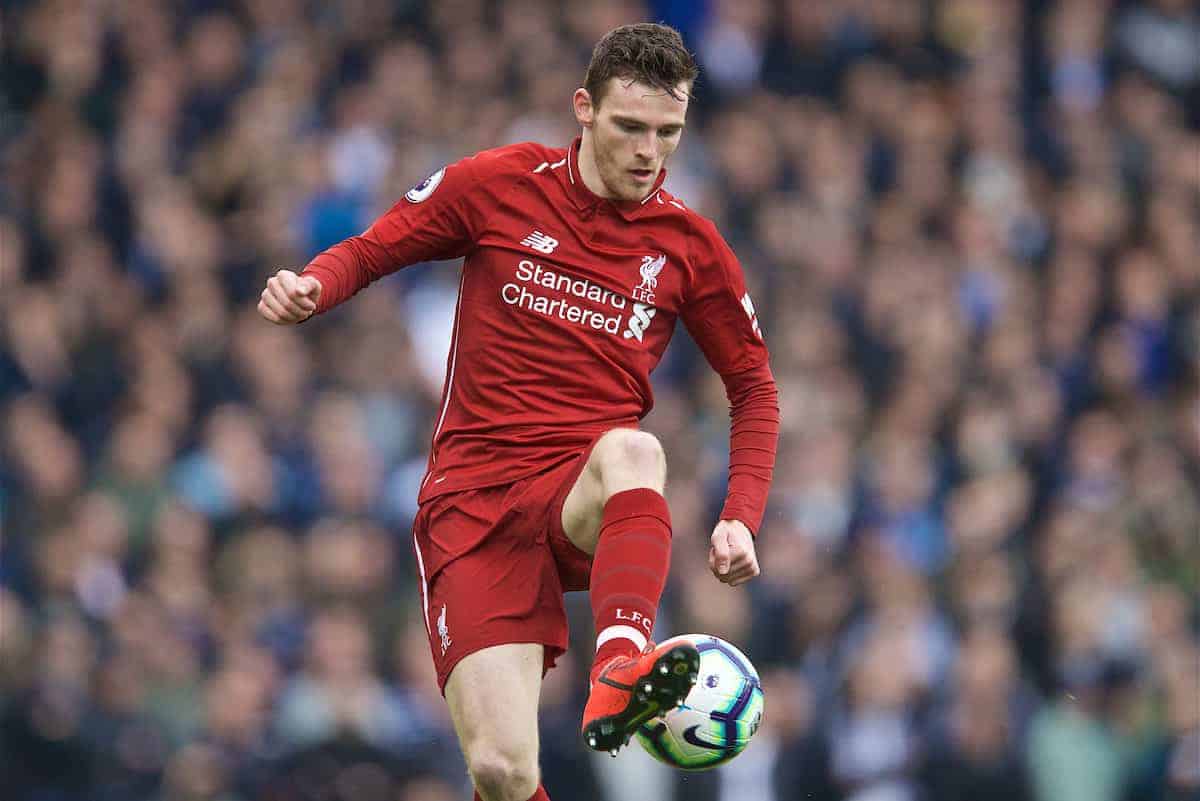 The Reds' full-backs have been key in both halves of the pitch this season and they're sure to be called upon as usual against Spurs.
"[This season] was about me finding that level and showing I can be consistently good – and I think I've managed to do that.

"This season was big for me, I've managed to kick on and I've got a few years left in me, so hopefully I can take it into next season. Hopefully there's one good performance left in me this season, then I'll rest and then be fully concentrated on trying to put in the same performances next season and get the same kind of results.

"We can't look back on good memories quite just yet, but time is the best healer; the last couple of days have been tough, but when we look back in the summer I am sure we'll be looking back on a fantastic season.

"We still have one more big game, but the Premier League season has come to an end and it was disappointing because we didn't achieve what we wanted to achieve, but with the points tally and the way we went about our business, I think we can be proud of that."
When Robertson exited the pitch against Barca, it was midfielder Gini Wijnaldum who came on to take his place in game-changing fashion.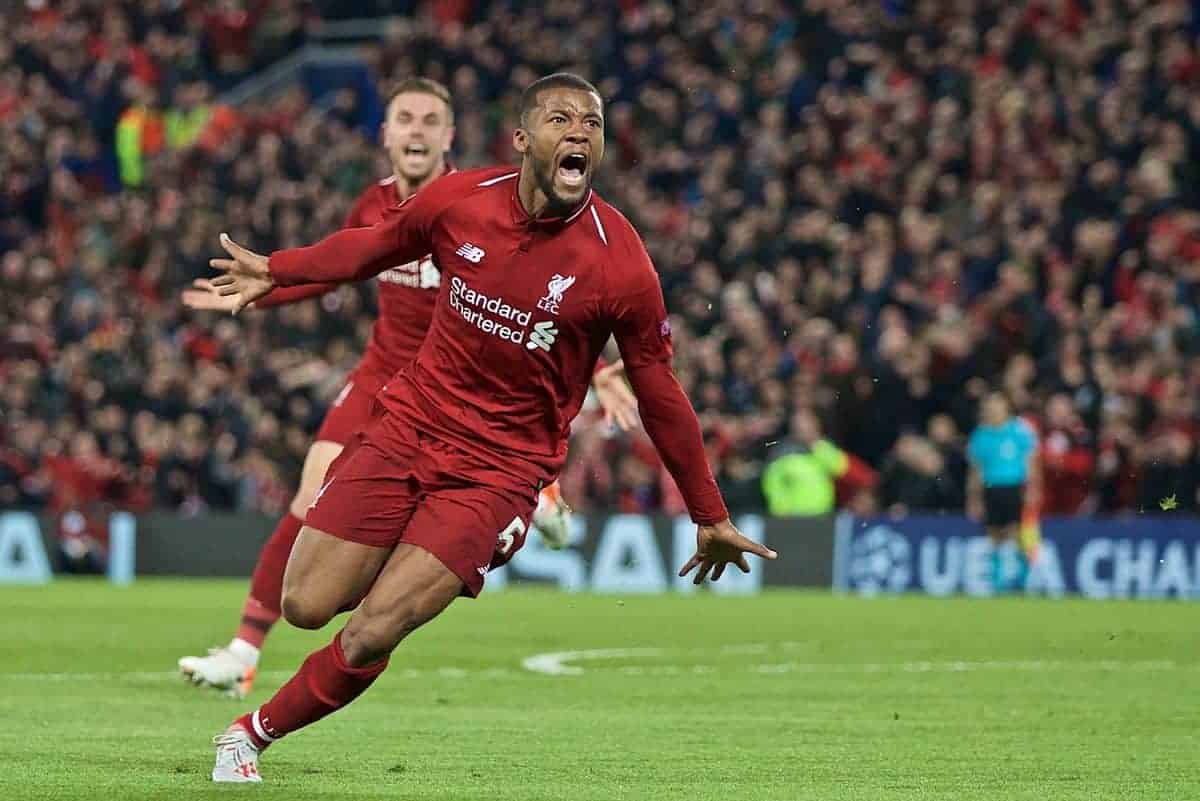 Gini scored twice to help seal a remarkable turnaround and he'll be hopeful of winning a place in the starting XI in the final as a result.
The No. 5 said that usually the team would have a trophy in the bag already, given their Premier League exploits, but now the only challenge which matters is to ensure the season finishes on a deserved high.
"97 points, we'd normally be champion with. But in this case, City had one point more and they turned champions. Overall, I think we had a good season and now is the challenge to finish with a title to make the season complete.
"It would be really sad if we finish the season without a title, especially because I think we were quite consistent this season and we did so good.
"I think this season deserves one.
"The last couple of games were basically games where we could only win and look at what City were doing. They won also, so fair enough that they are champions.
"But now we have a game that we can control, so we have to bring that to a good end.
"It would be really special, especially because this season deserves an end like that. We're going to do everything to bring it to that end, but it's going to be tough."
After the disappointment of the final day of the league campaign, it's good to see the squad remains positive and determined—and they certainly have proven they have the quality to win the final this time around.