Fans have unfurled some brilliant banners ahead of the Champions League final, from making room for No. 6 to basking in Liverpool's prestigious history.
The creativity from Reds supporters knows no bounds when it comes to expressing their devotion for the team, and it all but ensures Madrid will be overrun with some superb flags and banners over the coming days.
Whether they be comical, political or include an ode to a player or our illustrious history—with a pun or two thrown in for good measure—there's something for everyone.
And with Madrid just around the corner we have taken a look at some of the best banners which are set to make their way to the Spanish capital, or are being proudly displayed in streets throughout the city.
The first one up is simply sensational, a "first-class" banner heading to Madrid in honour of 'Royal Trent'.
And it earned the admiration of Trent himself on Twitter: "Love it! If we win I'll sign it and deliver it back."
So a signature soon awaits then…
All set for Madrid with my dad & flag @trentaa98 @Roman12654559 @LFC pic.twitter.com/Bo08EzAwUV

— srenoldi (@renoldi99) 25 May 2019
Love it! If we win I'll sign it and deliver it back ?? #YNWA https://t.co/Rbhs1567sx

— Trent Arnold (@trentaa98) 26 May 2019
Simple, yet brilliant. "About to climb back on our perch," never has a truer word been spoken:
Look out for my mates flag in Madrid ? pic.twitter.com/diCwSoLzg6

— Liz (@ejwlfc) 24 May 2019
A banner befitting of Liverpool's incredible season, we really are "having the time of our lives," and long may it continue:
New one ready for madrid ??? pic.twitter.com/ZTrUEBSpjA

— phil (@phil_heron) 23 May 2019
It's a family affair for the Hughes' who are basking in the club's illustrious history on their way to Madrid:
Our kid's banner for Madrid. Up the fucking reds. pic.twitter.com/1ZQeE0mqxz

— Geoff Hughes (@G_Hughes86) 25 May 2019
LIVERPOOL F.C UP THE FUCKING REDS #LFC #UPTHEREDS pic.twitter.com/KEmHGj3DSp

— Brian Hughes (@yozzer1983) 24 May 2019
This one certainly speaks for itself: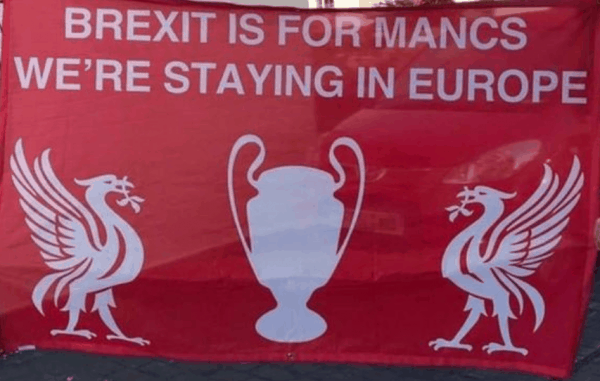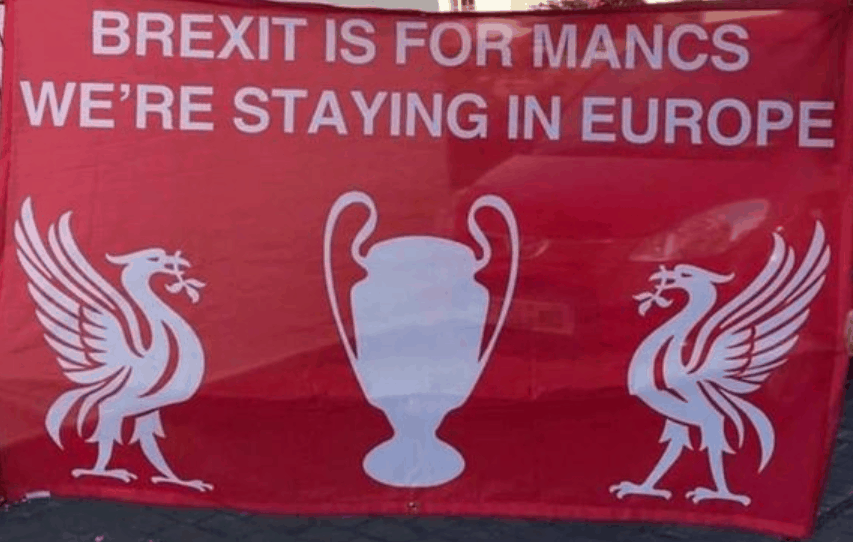 An ode to Bill Shankly can never go amiss, nor a homage to one of the Kops' greatest chants:
Ready for Madrid ??? @BannersLfc pic.twitter.com/ewmHfAkO8L

— Ryan Critchlow (@ryancritchlow7) 24 May 2019
And another of Liverpool's classic chants proves as inspiration:
— James Denham (@James_2510) May 22, 2019
Seriously, No. 6, it's about time you made your way to Liverpool: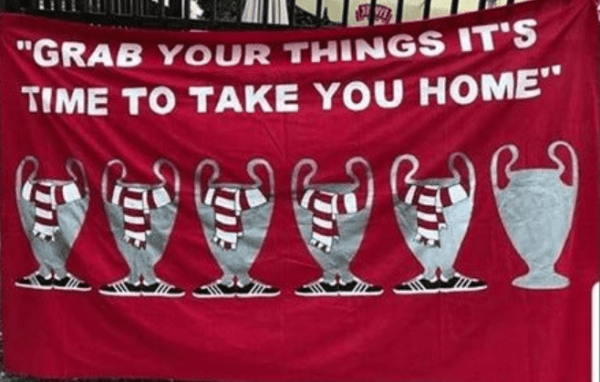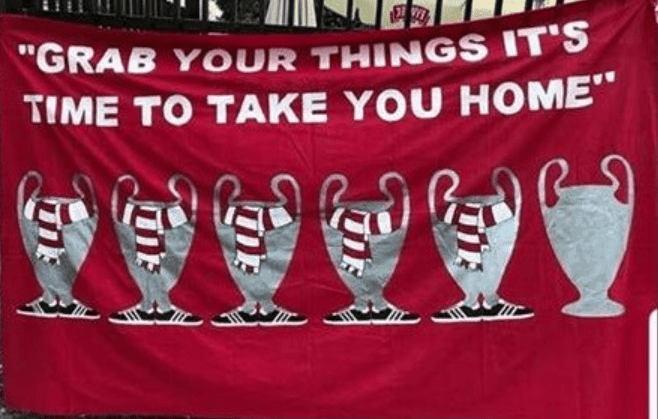 Eleven European trophies. Nine European Cup finals. That's right, it's "them Scousers again":
— Buns (@jdrbuns97) May 21, 2019
A brilliantly simple banner where the message is heard, loud and clear:
Birds arl fellas flag for Madrid. pic.twitter.com/rXL2wGNbCn

— Keith Shortall (@keithlfc5times) 24 May 2019
The Kirkby lads are making their way over to Madrid in style, a superb effort from all involved:
Lads getting the van ready in Kirkby . Kirkby Mane & Mo ?#Lfc #thekirkbyfusiliers pic.twitter.com/4JGi6Q0fvU

— tommy jft96 fletcher (@fletcher_tommy) 24 May 2019
Will the space be filled with a sixth European Cup soon after Saturday?
Up the ticketless Reds ?? pic.twitter.com/EdDWrPGTLh

— Justice For Our 96 (@RichieG_LFC) 26 May 2019
A retro banner befitting the occasion, and one which is sure to stand out among the sea of red:
Need more Yellow flags I reckon, makes me think of the 1980s Reds bein boss.

Flag made for and designed by @LiamBurthem

Can't wait to see some of these around Madrid! ? Expect to see some more completed flags tweeted out soon ?

??????? pic.twitter.com/fvaCZmayYz

— J M (@Smurfite) 21 May 2019
Any guesses as to who this street is backing on Saturday?
Street party prep. Come on #liverpool show your colours. ? @jacquimcassey ?? pic.twitter.com/m5IwoHJIHv

— GIRLFANS (@jacquimcassey) 27 May 2019
A simply sensational effort, although this one might be hard to pack up and take to Madrid:
Up The Fucking Reds pic.twitter.com/JUqImlIlf2

— Pablo (@_PaulTommo) 25 May 2019
---
Be sure to stay tuned to This Is Anfield throughout the week for all the latest from Madrid.