Liverpool had considered a deal to sign English left-back Lloyd Kelly from Bristol City, but pulled out ahead of his £13 million switch to Bournemouth.
The Reds were widely reported to be scouting the 20-year-old ahead of Alberto Moreno's departure on the expiry of his contract this summer, but a move didn't materialise.
Instead, Bournemouth announced Kelly as their first signing of the summer on Saturday, with the Bristolian agreeing a long-term deal with the south-coast side.
This could have been met with confusion by Liverpool supporters, pipped by a side who have made a habit of taking on the Reds' cast-offs for big fees in recent years, but there is clearly a plan in place.
According to the Evening Standard's David Lynch, the decision was made to opt out of a move for Kelly due to the price tag set by the Cherries.
"The 20-year-old was viewed as capable of providing the flexible defensive cover Klopp is keen to add to his squad this summer," Lynch wrote.
"However, once it became clear that Bournemouth were willing to pay £13 million in order to get the deal done, Liverpool shelved their interest."
While it is not a significant fee in the modern market, Bournemouth's valuation of Kelly seems to have been higher than Liverpool's, with the club only willing to spend 'big'—in a relative sense—on a "guaranteed starter."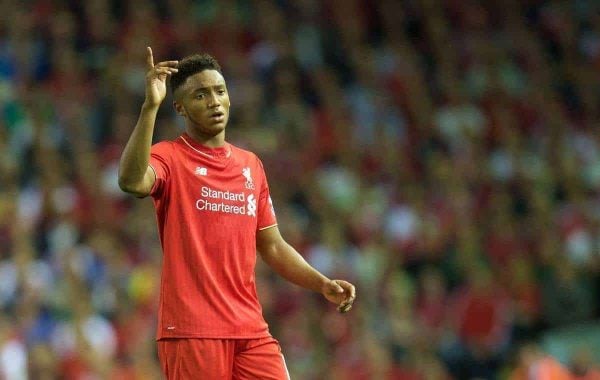 Kelly only made 48 appearances for the Bristol City first team, therefore is unproven at the top level, and would have cost the Reds close to £10 million more than they paid for Joe Gomez in 2015.
Andy Robertson, meanwhile, was signed from Hull City for £8 million—offset by a similar fee received for Kevin Stewart—and has established himself as bona fide first-choice left-back.
Signing Kelly for £13 million as Robertson's backup, when Moreno has played just five times this season, could be considered a waste of funds despite his potential.
This is particularly the case given Adam Lewis and Yasser Larouci are making great strides at academy level, though Lynch adds that "the Reds remain on the lookout for a player of a similar profile [to Kelly]."
Any progress in the transfer market is unlikely to be made, at least publicly, until after the Champions League final on June 1.