Daniel Sturridge departs Liverpool this summer after six-and-a-half years at the club; a spell decorated with brilliance and undermined by frustrating injuries.
January, 2013. Less than eight minutes on the clock. Nerves still bubbling.
A sequence of play so low-key and effortless yet something that would kickstart perhaps one of the biggest cases of a 'what could have been' career in English football.
A pivot from Jonjo Shelvey and a slotted through ball, onto the instinctive run of debutant Daniel Sturridge.
The opening of the body, as wide as it was obvious. The ball tucked under the goalkeeper and into the bottom right corner.
It may have been 'just Mansfield', but it was certainly very much Sturridge. Sturridge all over, a player who Liverpool fans would take to in a multitude of ways.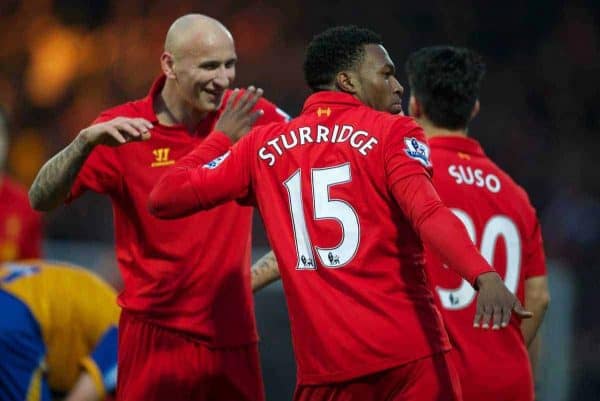 One game in and off the mark in barely a blink. All that brimming potential threatened to flood out as soon as he pulled on the famous red shirt.
It says a lot about his six-and-a-half-year tenure on Merseyside that many fans will be left questioning whether his potential and capabilities were ever actually fulfilled.
Arguably the finest natural finisher the club had possessed since Michael Owen, Sturridge wasted no time in showing previous flames Man City and Chelsea exactly what they had undervalued when he first arrived.
It was no secret that Sturridge was departing Merseyside this summer, with the club not moving to renew his expiring contract.
Given a whirlwind season that has just occurred at Anfield, however, the future of the England international has been one of multiple items pushed aside to be properly considered at a later date.
And so here we are, the farewell to the enigma that is Daniel Sturridge. The man who shone so brightly, yet so rapidly.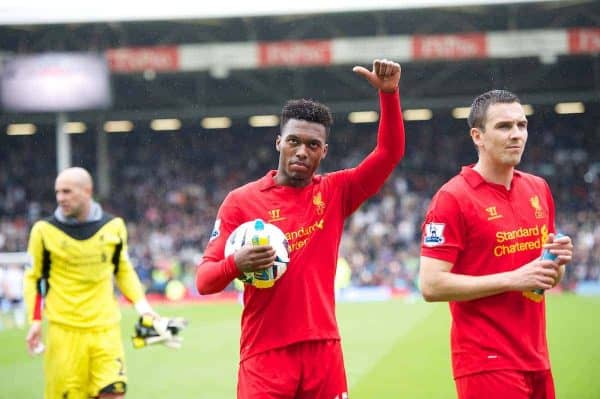 A player who joined the Reds at a time when nothing was certain. A time when a young, unproven British manager was given a chance to throw the dice.
A time when Luis Suarez was little known and a time when Steven Gerrard was crying out for a top-quality finisher to put things on a plate for.
Sturridge started his Liverpool career with a million points to prove, with a headstrong and unbreakable mindset that would make him do exactly that.
It was that same mindset, however, that would eventually collapse in on itself, stirring a cauldron of self-doubt. Certainly not in terms if his own personal ability, but in a reliance on his own body and readiness to perform.
Sturridge leaves Liverpool having given the club one of the finest seasons in the last decade.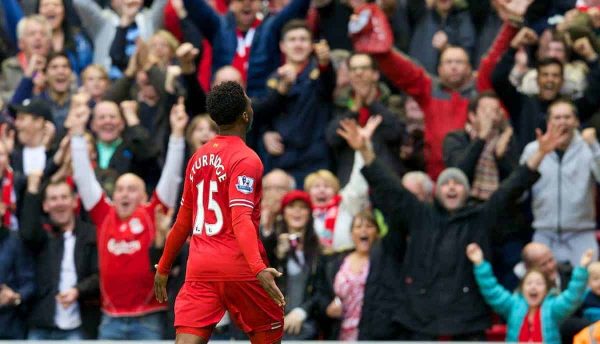 One that, arguably, may begin to go increasingly under the radar should the Reds continue on their current rapid trajectory.
Still, the old-timers, the sufferers of harder days, will always appreciate the 2013/14 season for what it brought back to Liverpool.
A belief, a sense of worth, a realisation that after the mire and confusion of the Roy Hodgson reign that Liverpool could once again become a dominant, breathless, ball-playing side.
Suarez is always credited more so than many others for that season in which Liverpool almost ran to the most unlikely of title wins, and for good reason.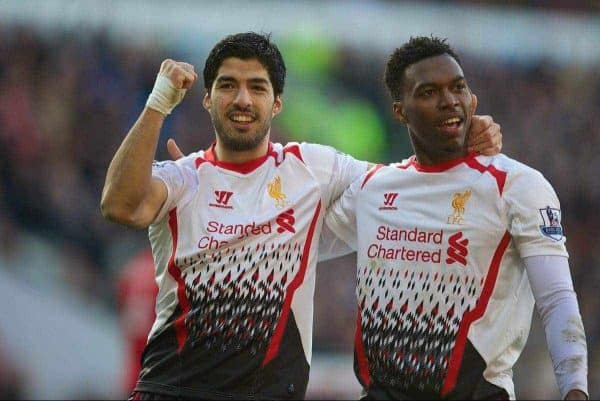 But for as much as Suarez will always be the gold-tinted poster boy of those halcyon days, Sturridge will remain the silent destroyer.
Those two prolific forwards decided they would click that season, and by Christ they did. Some of the efforts scored between them were worthy of the Turner Prize.
In the rose-tint of nostalgia, it's easy to forget that a handful of games that season were salvaged by Sturridge as Suarez drew blanks.
The pair thrived off one another, yet where Suarez became a world-beater Sturridge quickly became the mysterious figure nobody could really label.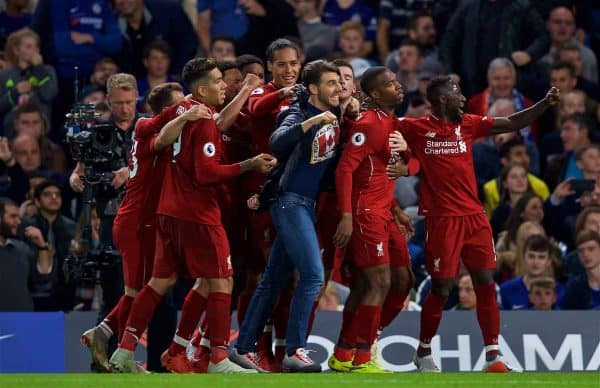 In truth, he officially leaves Liverpool this week without ever having had a Kop anthem to call his own. It says much about the striker's place on Merseyside, in that there was never complete trust between fanbase and player.
There was always belief, that never faltered. 'Put Sturridge on and he will score', everyone knew that. The question however perennially became a case of 'can we put Sturridge on this week?'.
As the mental demons wrestled more and more, the prolonged absences of Sturridge from the first team made both the man himself and the fans lose touch with what the expectation itself was any more.
Only in recent years have Liverpool discovered how to truly cope with having elite level talent unavailable.
It's easy to say now, still experiencing the heady delirium of a sixth Champions League win, but in years not long since passed the Reds only had a handful of elite names in the squad…never mind the starting XI.
To have Sturridge out was a nightmare, especially as the dust settled post-Suarez.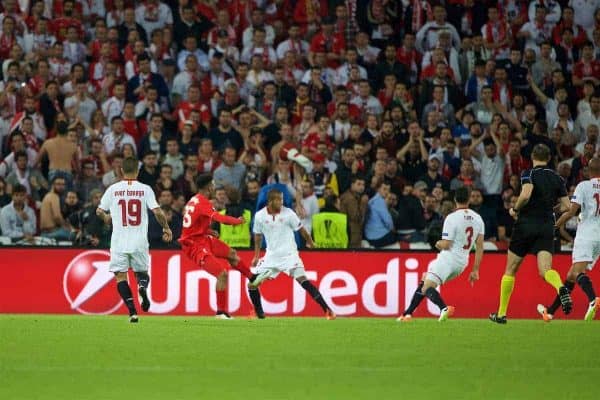 In April 2016, Jurgen Klopp was desperate to welcome some firepower back into the disjointed side he had inherited.
Right on cue, fresh on the return from one of countless injuries, Sturridge appeared to score crucial goals in both league fixtures and the Europa League semi-final meeting with Villarreal.
The talk did not cease for days.
More injury concerns began to niggle, though just as the page closed on the season his piece of magic against Sevilla in Basel provided that one ray of hope amid the agony of defeat.
When we look back years from now, that will be Daniel Sturridge for Liverpool, the way of remembrance.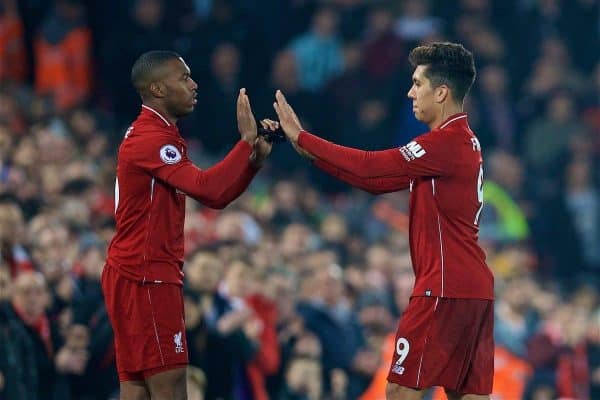 A player who could come into the side and do things none of his peers could. A player who at one time was undisputedly the best striker in the England national side.
A player who no matter how many times let you down with another injury, you'd always eye that crunch fixture on the calendar and pray for his return.
Had life flowed differently, this was a player who should have been a 300-plus-goal club legend and a leading light for his country looking to spark a World Cup challenge.
Unfortunately, it's not always how the story goes.
Sturridge's Liverpool Career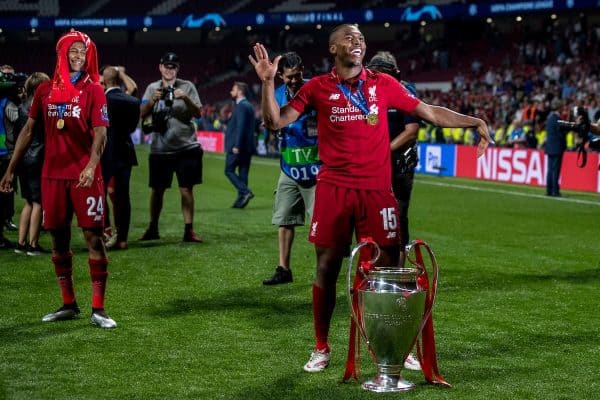 Debut: vs. Mansfield; 6 January 2013
Last appearance: vs. Barcelona; 7 May 2019
Games played (all comps): 160
Goals (all comps): 67
Honours: Champions League 2019
Sturridge gave to Liverpool, and Liverpool gave to Sturridge.
The two entities meshed together, and in a sense the former spearhead of the Reds front line now acts as a visual metaphor of the past…a symbol of a bygone era, where Liverpool strived to be more—yet relied on their few icons like a life raft out in stormy seas.
Ultimately both outgrew each other, but what an ending with which to part ways.
That header against PSG which got the European campaign moving. That strike at Stamford Bridge, providing priceless Premier League hope.
He didn't go out with a whimper and, for some reason, it never really felt like he would.
Thanks for the journey, Daniel Sturridge.